No.1 SIGNAL COMPANY RHODESIA
CAP/COLLAR BADGES
1939 - 1945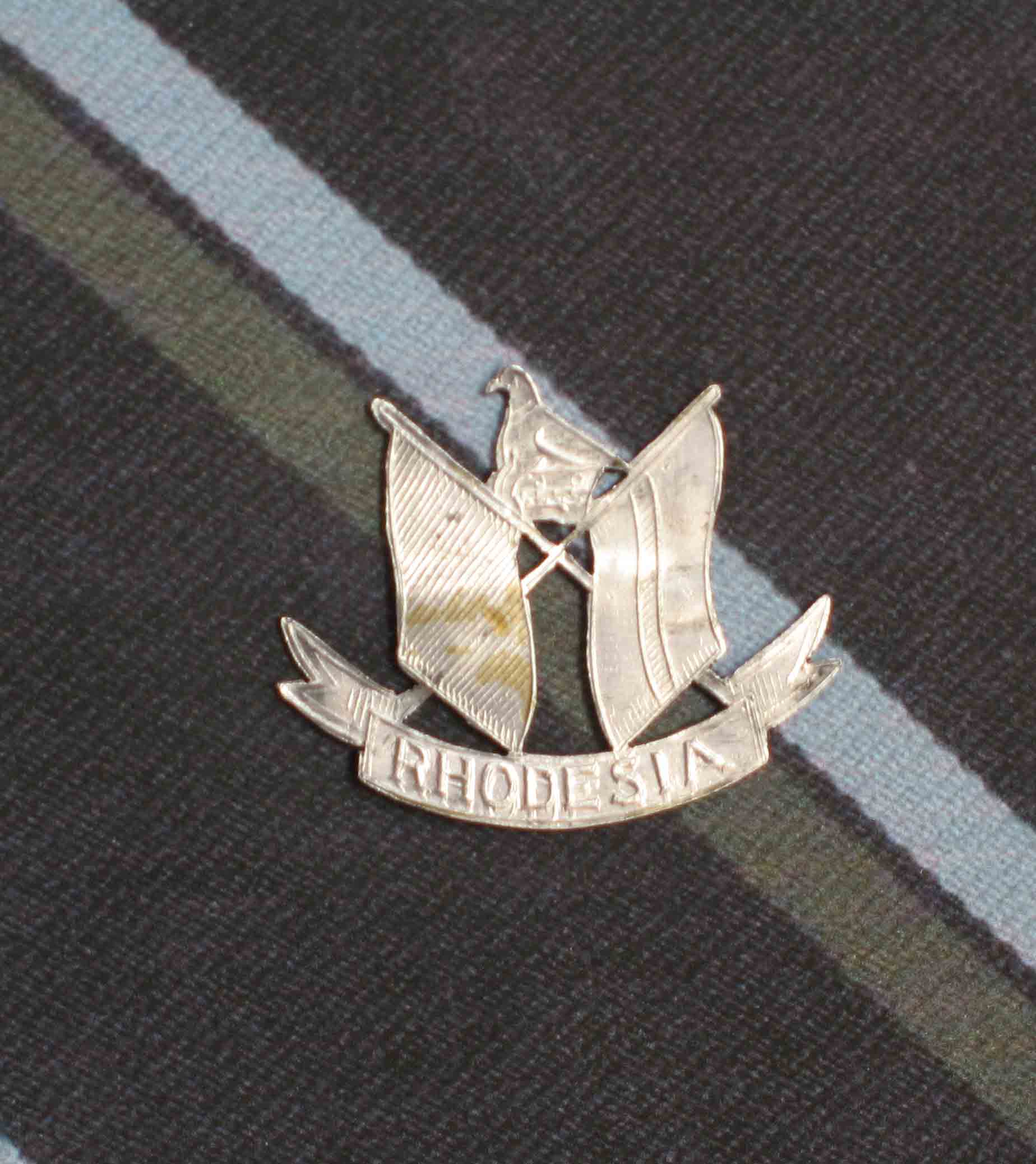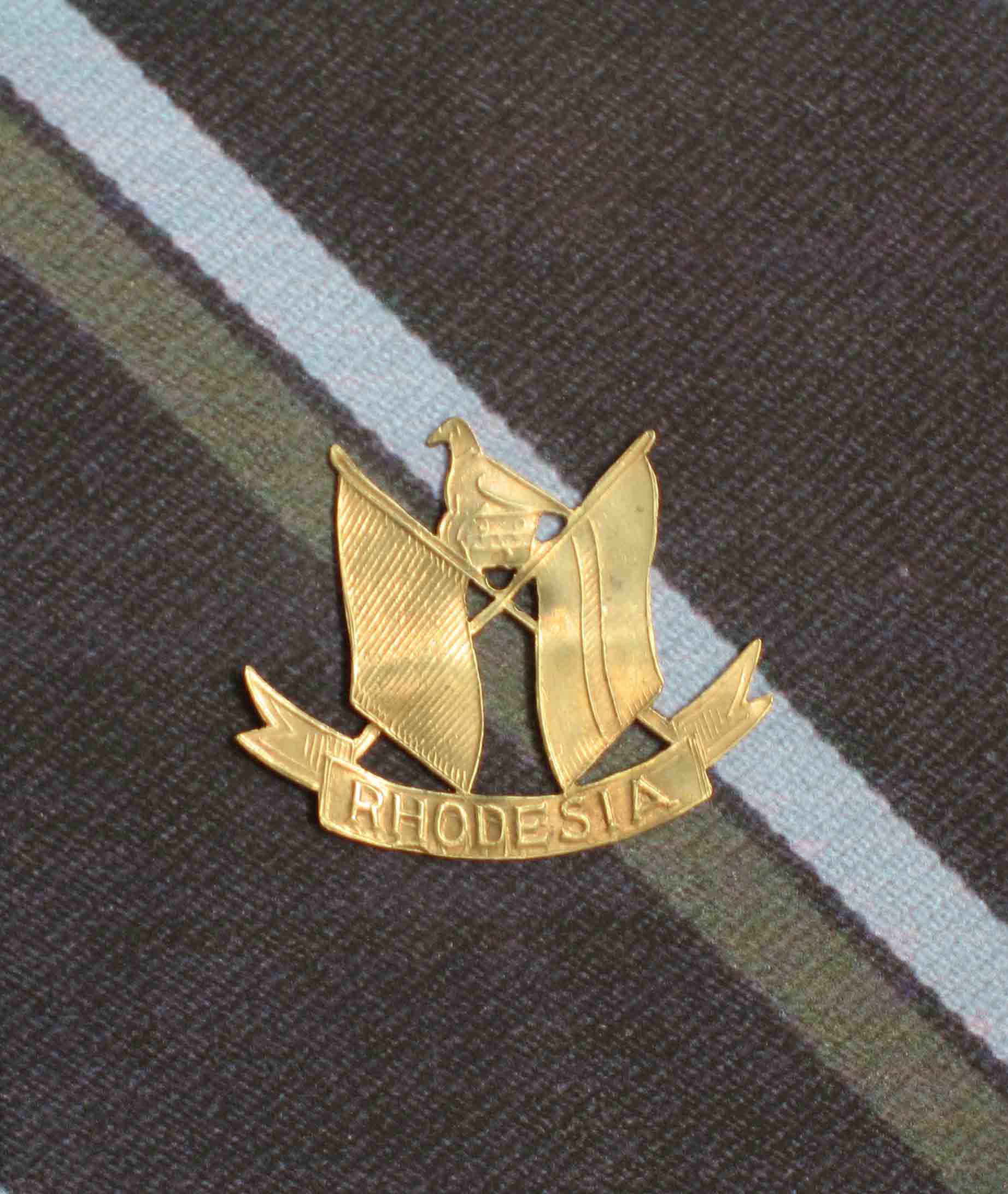 The Signals Corps of Southern Rhodesia was not formed until 1949. However, in 1939 efforts were made to form a Signal Company to serve in the Second World War.
The Signal Company was a training unit formed in November 1939, and redesignated as No 1 Signal Company in 1941 but referred to as Southern Rhodesia Signals (Depot) Company from 1942 until 1945.
I am advised by Mr Dudley Wall author of "Insignia and History of the Rhodesian Armed Forces 1890 - 1980 and "Starting Out" Collecting South African Militaria. That the two illustrations above were indeed used as cap badges. Silver for Officers and Brass for other ranks, as can be seen below.