BAND OF THE RHODESIA CORPS OF SIGNALS
SLOUCH HAT BADGE
1965 - 1980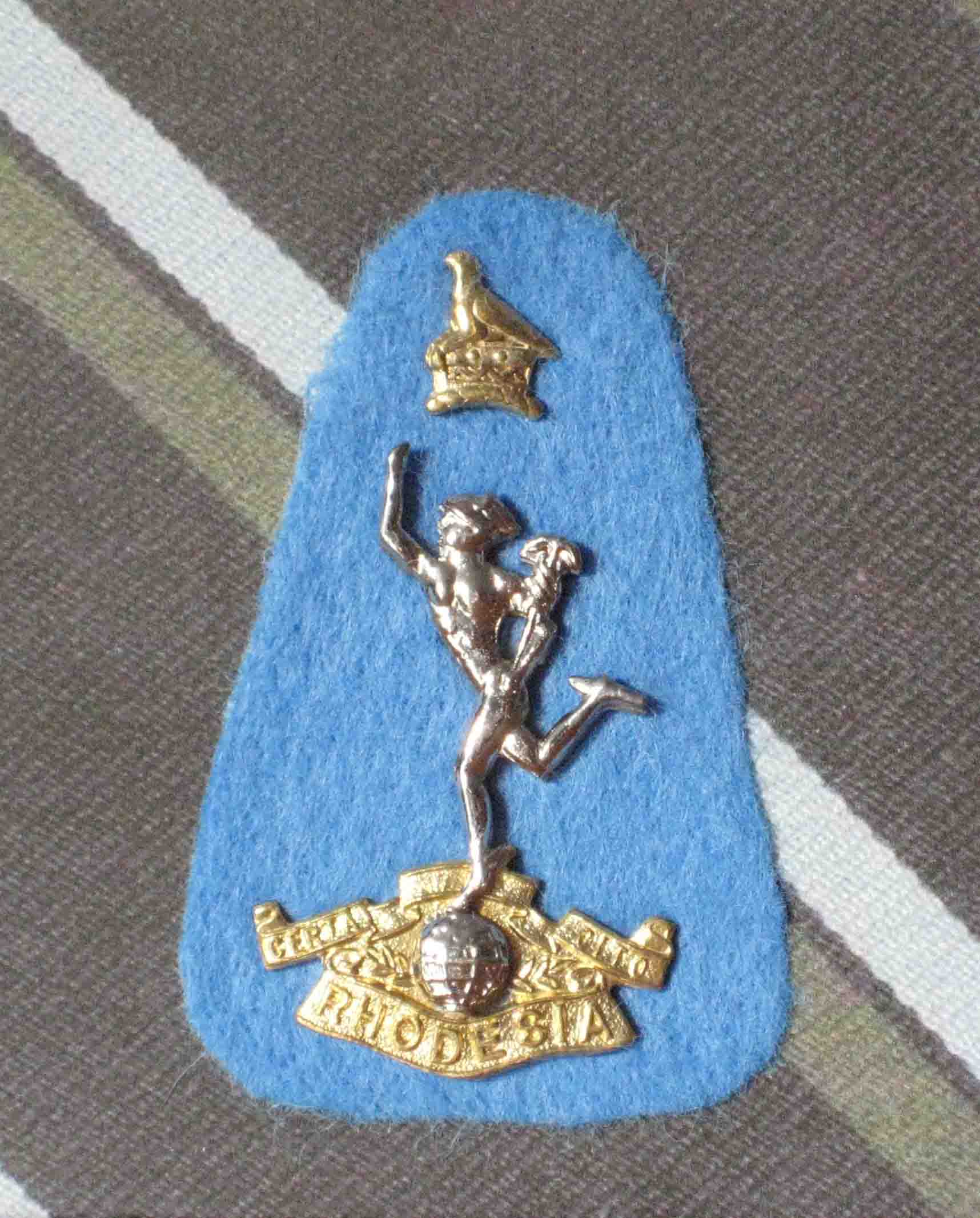 With the renaming of Rhodesia in December 1964 from the Federation of Rhodesia and Nyasaland, the band of the Rhodesia Corps of Signals took over from the Central African Training Depot Band.
Up until 1972 the Band dress was khaki uniform with a black fez. The change in dress regulations at this time saw the introduction of "Greens" with a khaki slouch hat. The Band was permitted to wear a Pagri in the Corps colours and on the turned up side of the slouch hat a White over Blue Hackle. A Corps cap badge with blue felt backing was worn at the front of the hat as illustrated above.
For special occasions, the Band wore a white fur Busby with Corps coloured trimmings and the Corps cap badge.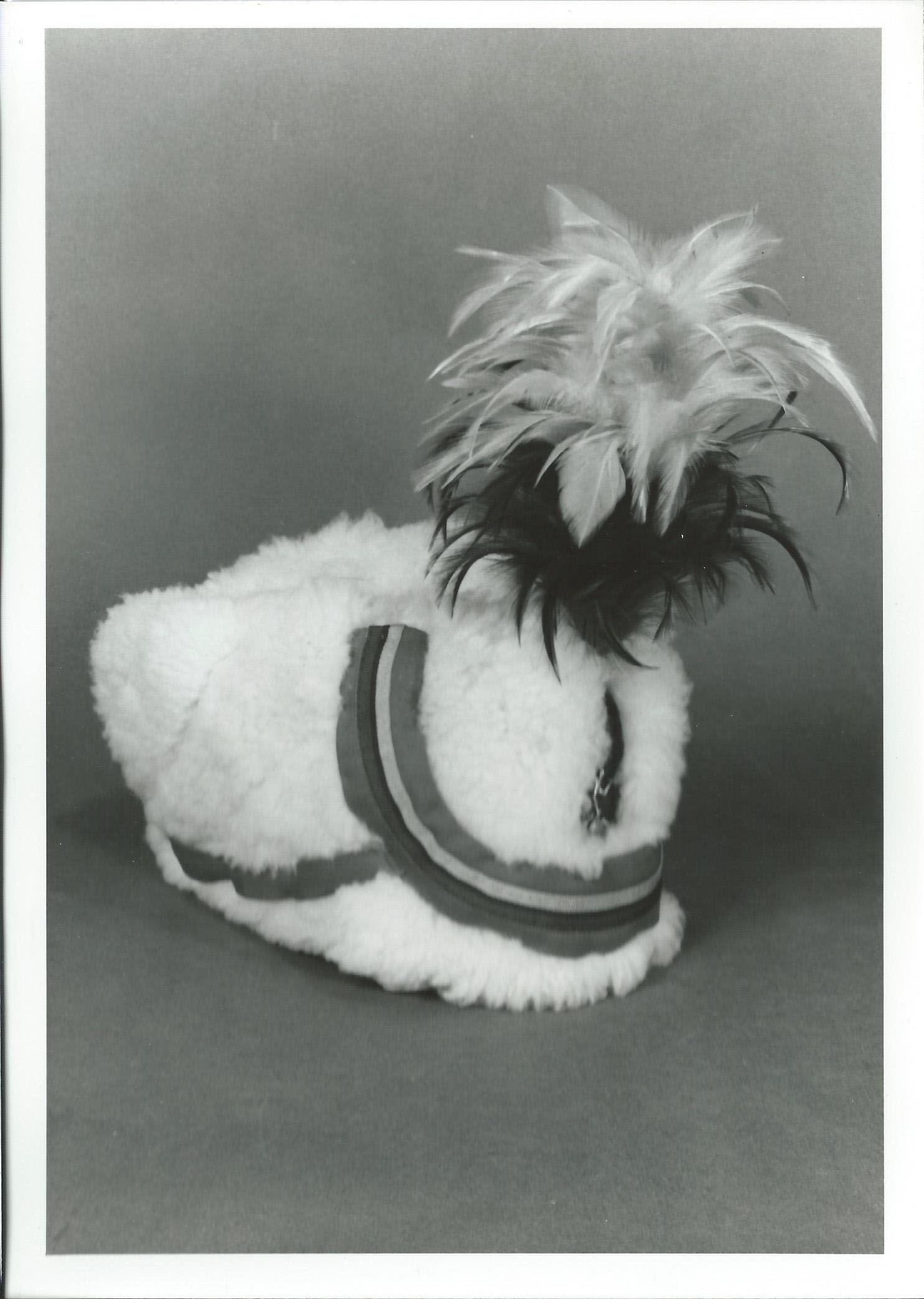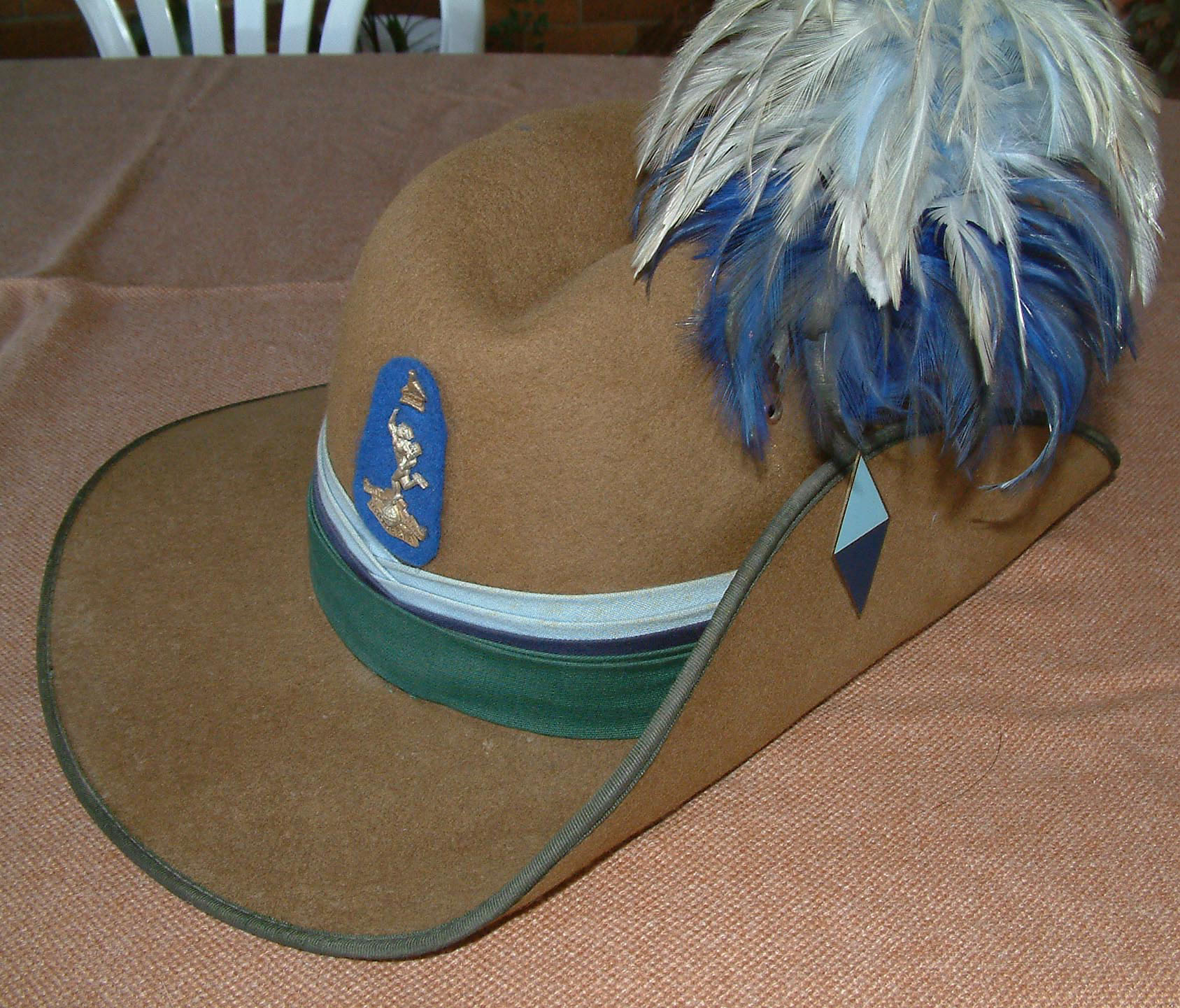 Photo Courtesy of Dudley Wall