FEDERATION OF RHODESIA AND NYASALAND
CORPS OF SIGNALS.
BI-METAL.
1957 - 1963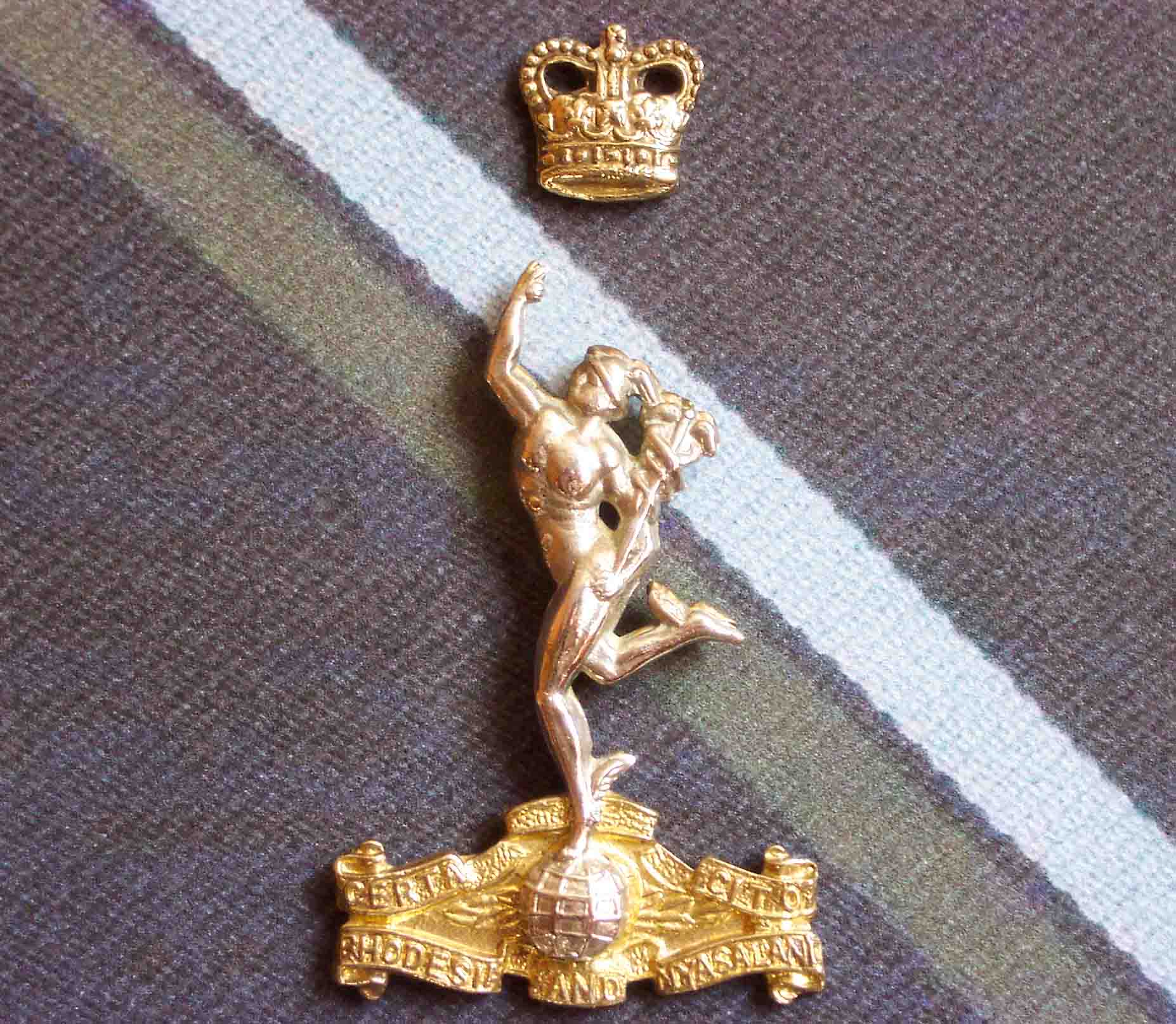 On the 8th February 1957 the Rhodesia and Nyasaland Corps of Signals was formed out of the old Southern Rhodesia Signal Corps.
The Corps included Regular Signal Squadrons in Northern and Southern Rhodesia and Territorial Force Signals of a Signal Regiment in Southern Rhodesia at Salisbury and Bulawayo.
The Federation was dissolved on the 31st December 1963 and the elements making up the Federal Army were returned to their respective governments.
From 21st February 1964 the new title of the Corps was Southern Rhodesia Corps of Signals which remained until October 1964 when the country was renamed Rhodesia.