KENYAN ARMY SIGNAL CORPS.
OTHER RANKS, ANODISED METAL.
1964 - CURRENT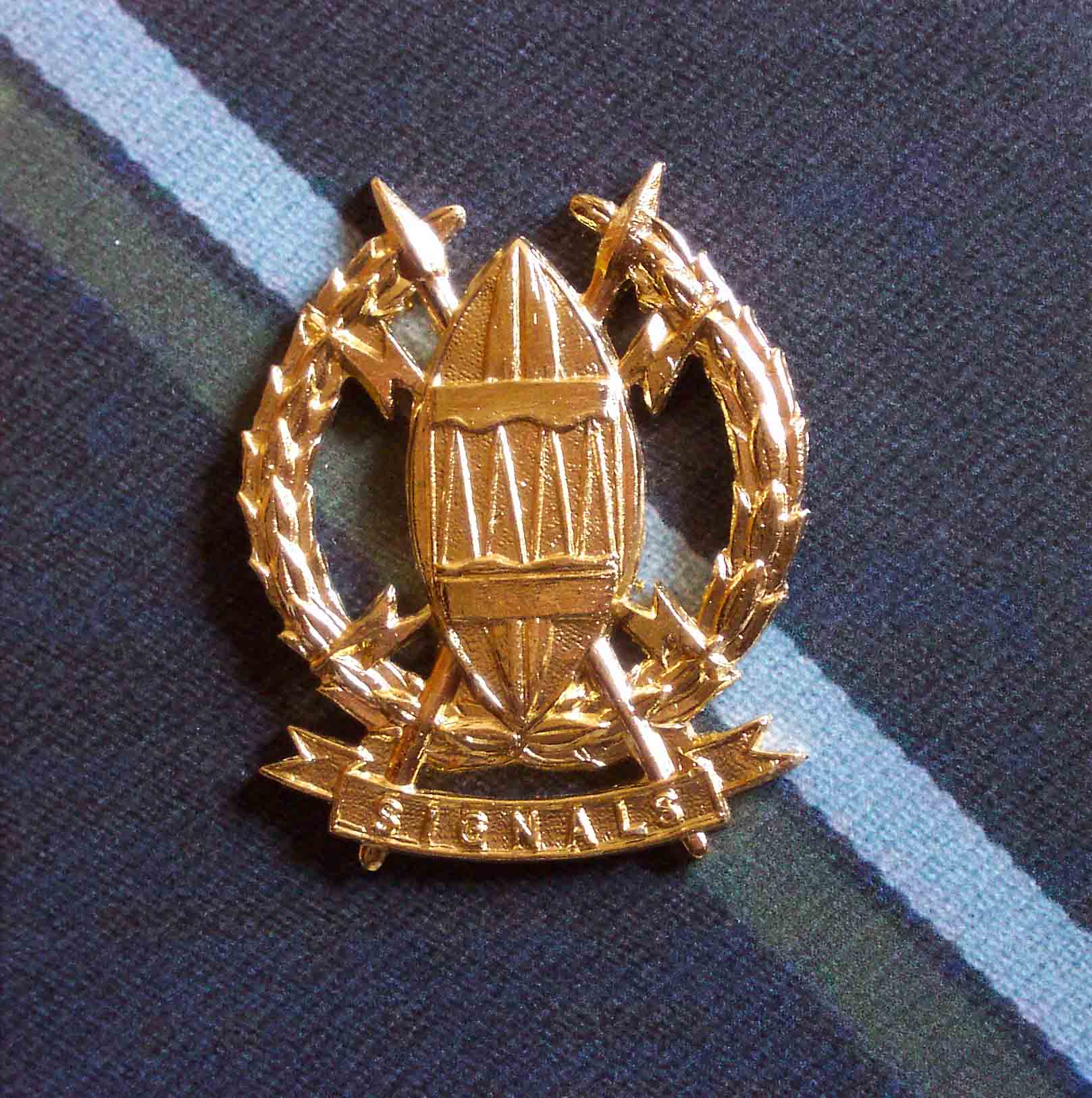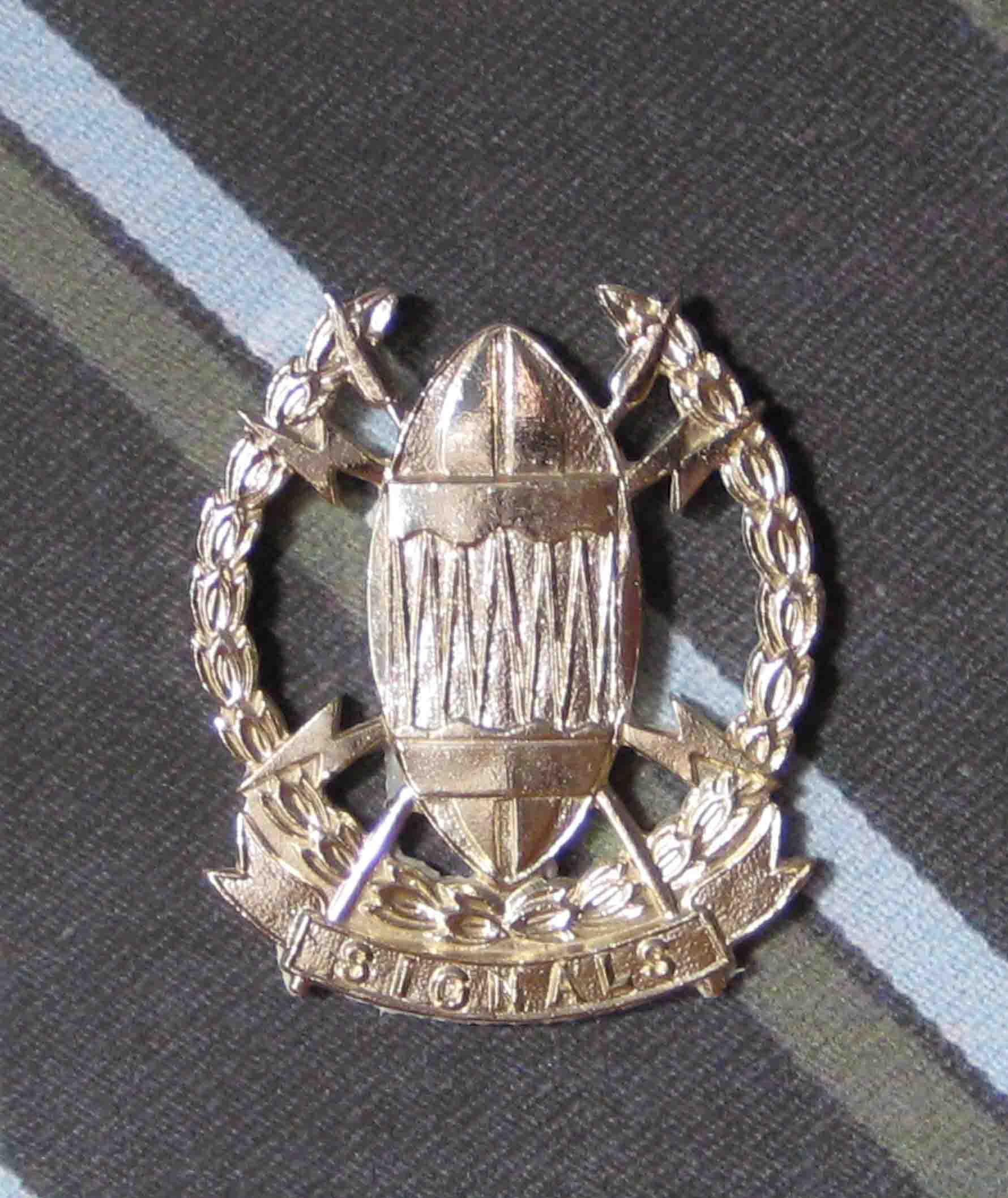 Beret Badge Cap Badge
The origin of the Kenyan Army Signal Corps goes back to 1929 when the East African Signal Corps was made up of the King's African Rifles Signals Section. King's African Rifles Northern Brigade and the King's African Rifles Southern Brigade.
The Northern Brigade served in Kenya and Uganda, whilst the Southern Brigade served in Tanganyika and Nyasaland.
When independence was granted to Kenya, Uganda and Tanganyika in the early 1960s, each country created their own respective signal corps from their components of the King's African Rifles Signal Squadron and the four King's African Rifles battalions signals platoons based at Dar, Jinjioa, Gilgil and Nanyuki.
Independence for Kenya was on the 12th December 1963 and in 1964 the country became a republic.