NATAL TELEGRAPH CORPS
BRASS SLOUCH HAT BADGE
1903 - 1915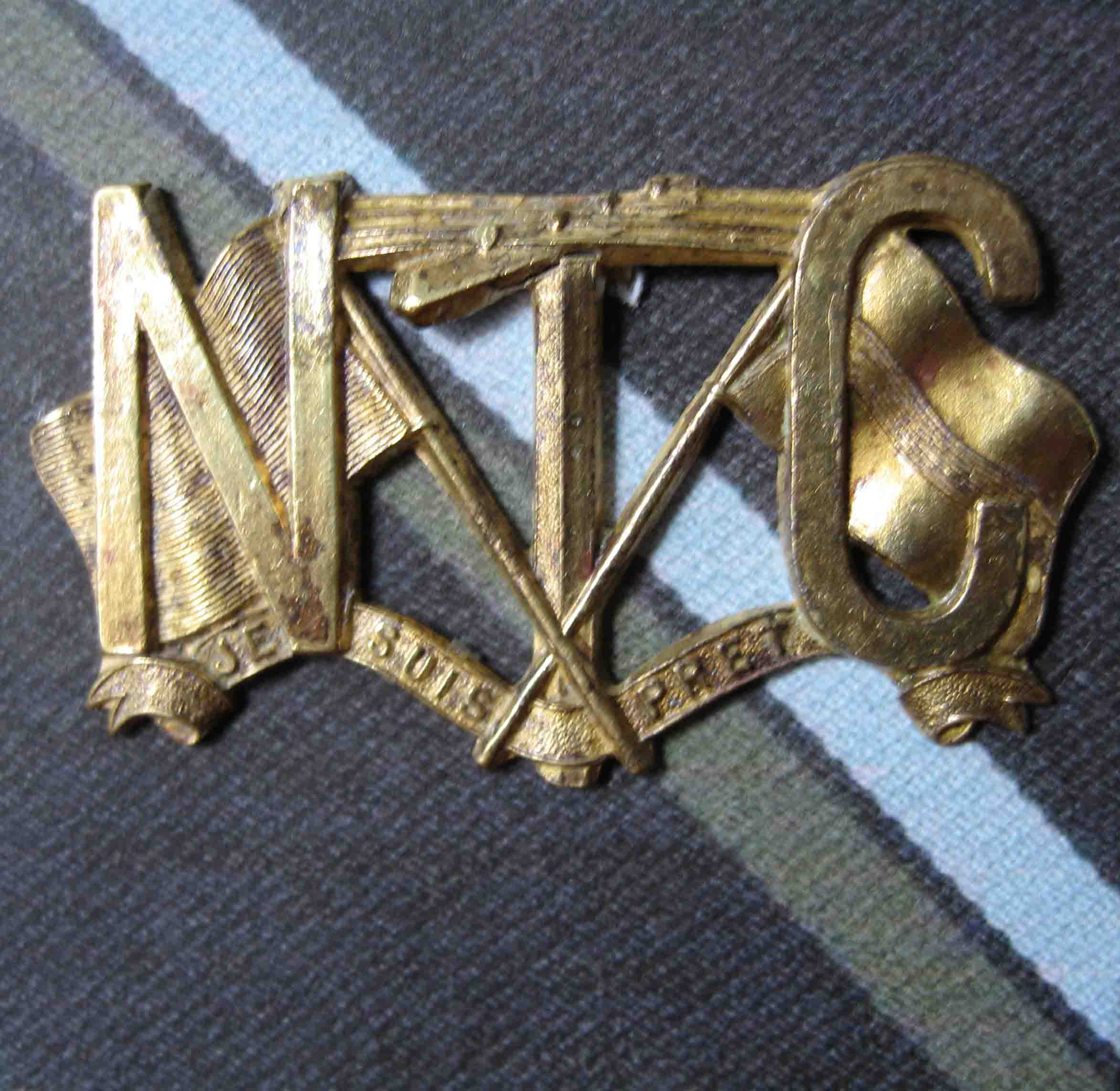 The Natal Telegraph Corps was initially formed by the amalgamation of different Signalling Sections within Natal in 1903.
Its first Commanding Officer was Captain F. Fraser and the Corps consisted of just two troops of 50 men. During the Zulu rebellion of 1905-1906 the unit was re-enforced by postal staff.
In these very early days of signalling all transport was by horse and hence the use of Slouch Hats by the Corps rather than caps. The above illustration of the Corps badge is probably the earliest I currently have in the whole collection along with the Transvaal Signalling and Telegraph Corps.