RHODESIA ARMOURED CAR REGIMENT
SIGNALS BADGE AND ARMOURED CORPS BALKIE
1965 - 1980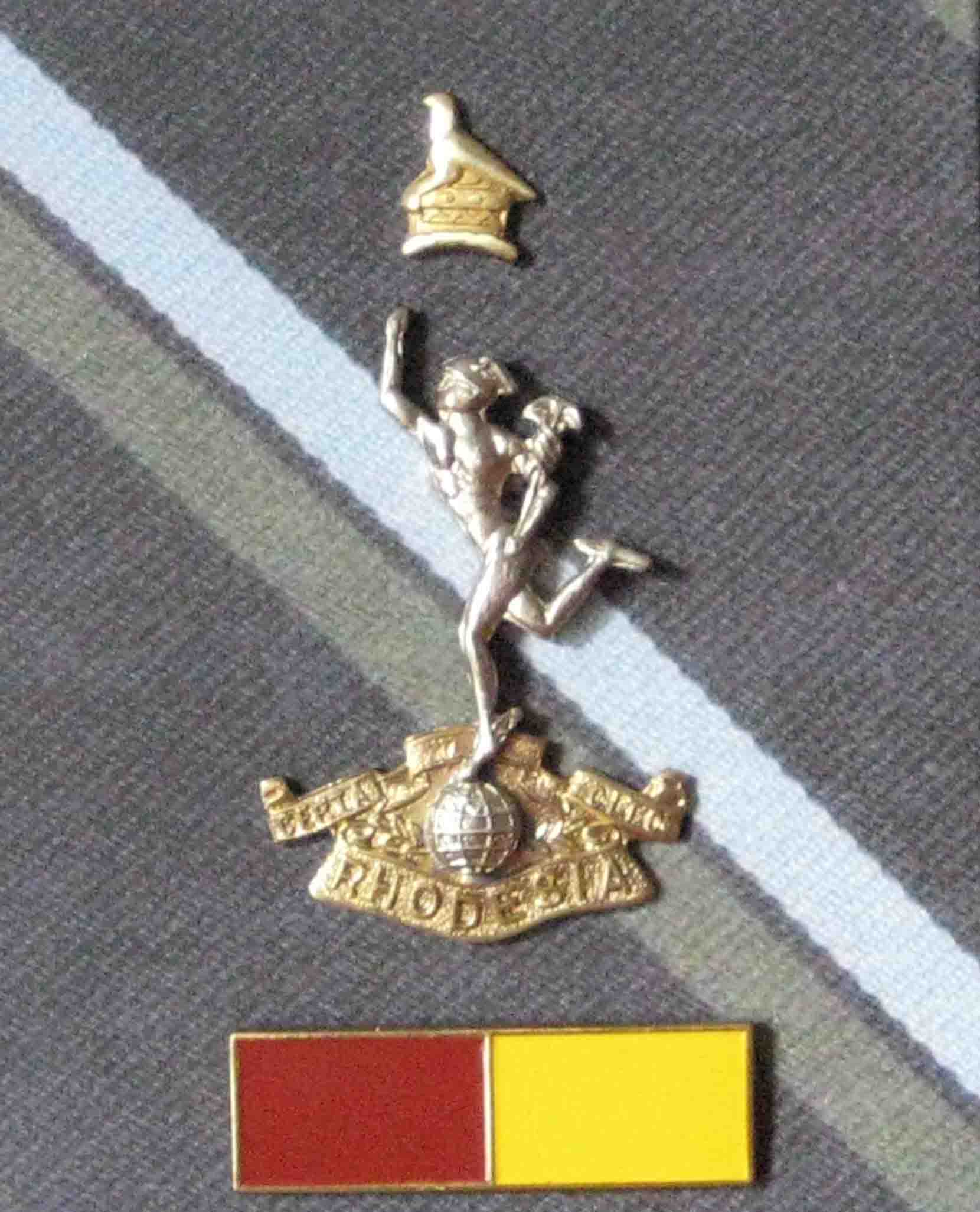 Unusual as it may seem, Rhodesia Corps of Signals operatives have been attached to the Rhodesia Armoured Car Regiment since as long ago as World War II. Since those days the Rhodesia Armoured Car Regiment have always used Rhodesia Corps of Signals personnel. Mainly through tradition but also because of the variety of radio sets used by the Regiment which require more expertise to operate and maintain. Armour in general is heavy on radios for communications to higher, lower and flanking formations.
The original Armoured Car Regiment balkie was issued in the early 1960ís and was slightly lighter than the current dark maroon and yellow version that has been used since the 1970ís and is illustrated above with the Rhodesia Corps pf Signals cap badge. Only Signals personnel attached to the Regiment are permitted to wear this configuration
I am indebted to Mr Dudley Wall Author of Insignia & History of the Rhodesian Armed Forces 1890-1980 for his invaluable assistance with information regarding this badge.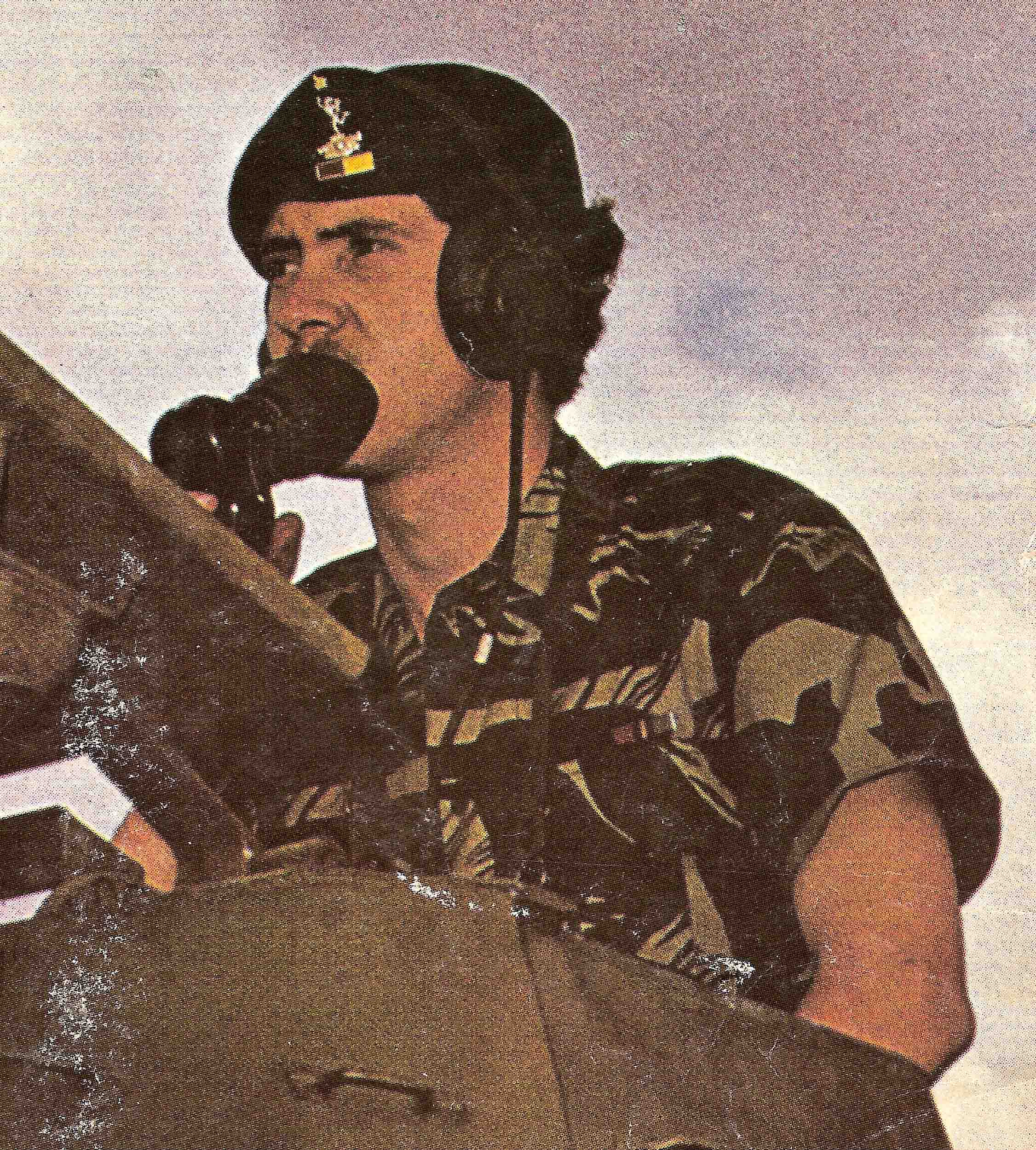 Photo Courtesy of Dudley Wall