GREY'S SCOUTS
RHODESIA CORPS OF SIGNALS BADGE ON MAROON FELT BACKING
1976 - 1980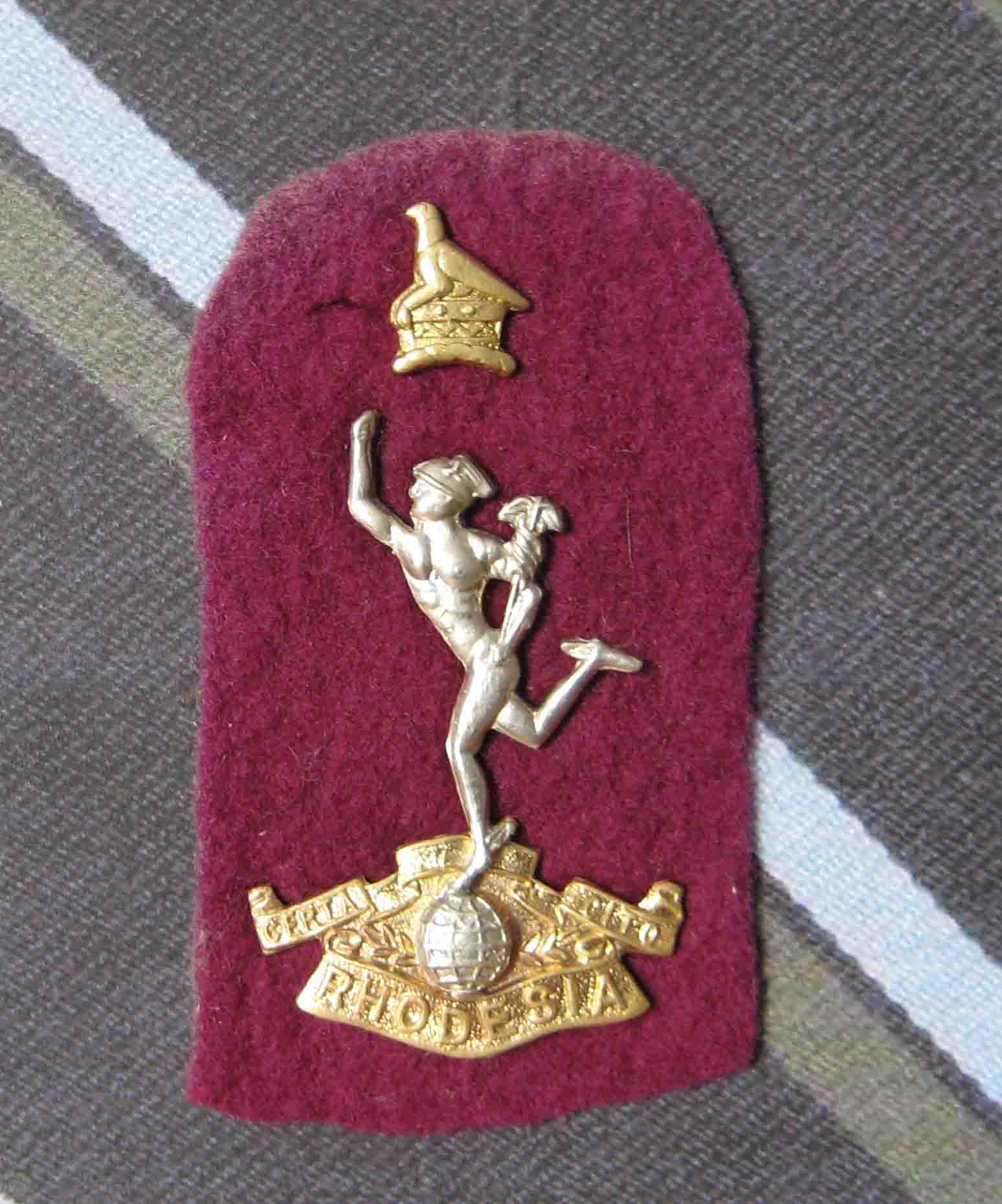 Originally formed on the 26th March 1896 by George Grey and later disbanded. This unit was re-established in July 1975 as No I Mounted Infantry Unit, it was renamed on 1st July 1976 once again as Grey's Scouts.
Grey's Scouts were a horse mounted regiment of the Rhodesian Army and along with the Rhodesian SAS and Selous Scouts became part of Rhodesian elite covert forces.
During the unit's short re-establishment along with the other elite forces, members of the Rhodesian Corps of Signals were attached to Grey's Scouts as operatives. The above illustration shows a Rhodesian Corps of Signals cap badge with a Maroon felt backing that was worn on the Grey's Scouts grey beret.
With the countries independence in 1980 where upon Rhodesia became Zimbabwe. Grey's Scouts were once again disbanded on 1st November 1980. At this time a number of its members joined the Zimbabwe National Army 1st Mounted Infantry Battalion.