RHODESIA CORPS OF SIGNALS
OFFICER'S PATTERN
GILT AND SILVER PLATE
1964 - 1970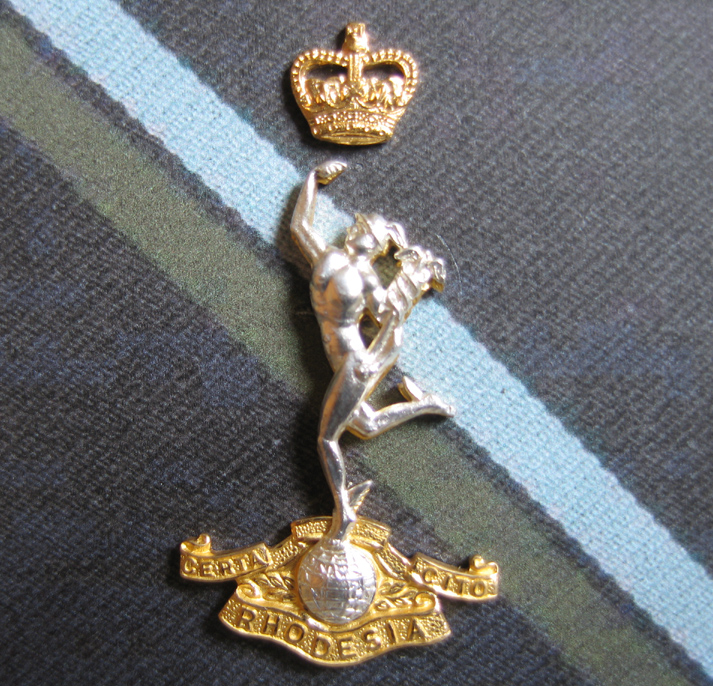 As is well defined Southern Rhodesia was re-named Rhodesia in October 1964 and the Rhodesia Corps of Signals was instigated on the 11th June 1965 from the old name of Southern Rhodesia Corps of Signals.
What is not commonly known and the reason for dating the above illustration cap badge 1964 to 1970, is that the St Edwards Crown was kept as part of the cap badge until 1970 when it was changed to the "Zimbabwe Bird" or Soap Stone Bird.
Also worthy of mention is although the Corps was named Rhodesian Corps of Signals from 1967 to 1980 the cap badge always had the word Rhodesia on the scroll at the bottom until it was changed to Zimbabwe in 1980.