RHODESIA CORPS OF SIGNALS BAND
SLOUCH HAT HACKLE & BADGE
1965 - 1980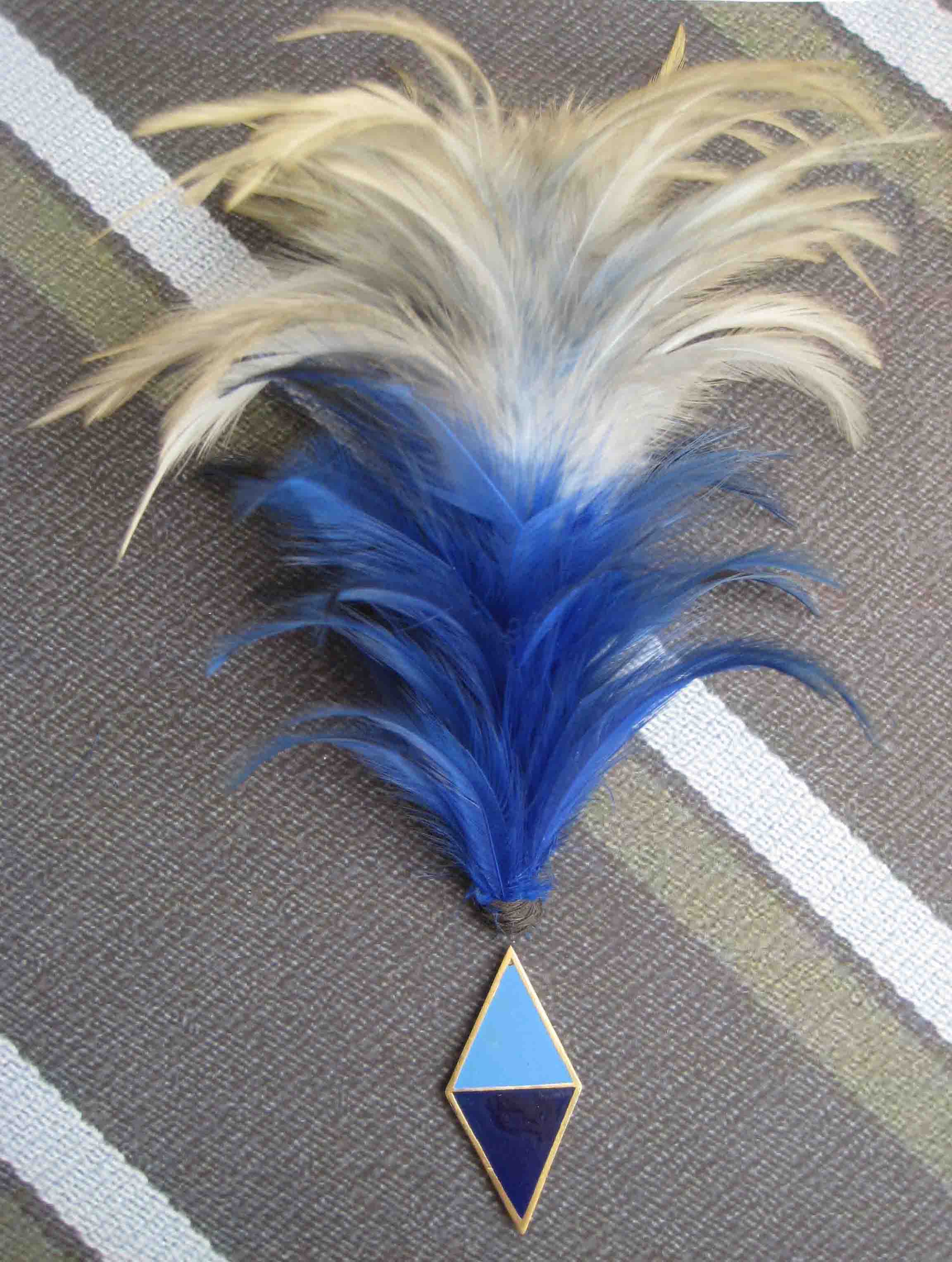 As I have already mentioned elsewhere on this site when displaying the Rhodesia Corps of Signals Band Slouch Hat badge, the name Rhodesia came into being in December 1964 when the Federation of Rhodesia and Nyasaland ceased to exist and the country became just Rhodesia.

In 1965 the Band of the Rhodesia Corps of Signals came into being when they took over from the Central African Training Depot Band. At this time a Corps of Drums and a dance band were formed.

Once again as mentioned previously, up until 1972 the band dress was a khaki uniform with a black fez. Dress regulations changed at this time which saw the introduction of "Greens" with a khaki slouch hat.
The band were permitted to wear a Pagri in Corps colours with a Corps badge on a blue felt backing on the front of the slouch hat. On the side of the turned up brim of the slouch hat the band were also permitted to wear a White over Blue Hackle (Made of chicken feathers) below which was a Light Blue and Dark Blue diamond shaped enamelled badge which depicted the band colours.
The whole ensemble of slouch hat and badges is shown in the photo below from the Dudley Wall collection. The slouch hat hackle & badge illustrated above is from the Colin Hodgkins collection.