RHODESIA CORPS OF SIGNALS BAND
WHITE BUSBY BADGE AND HACKLE
1965 - 1980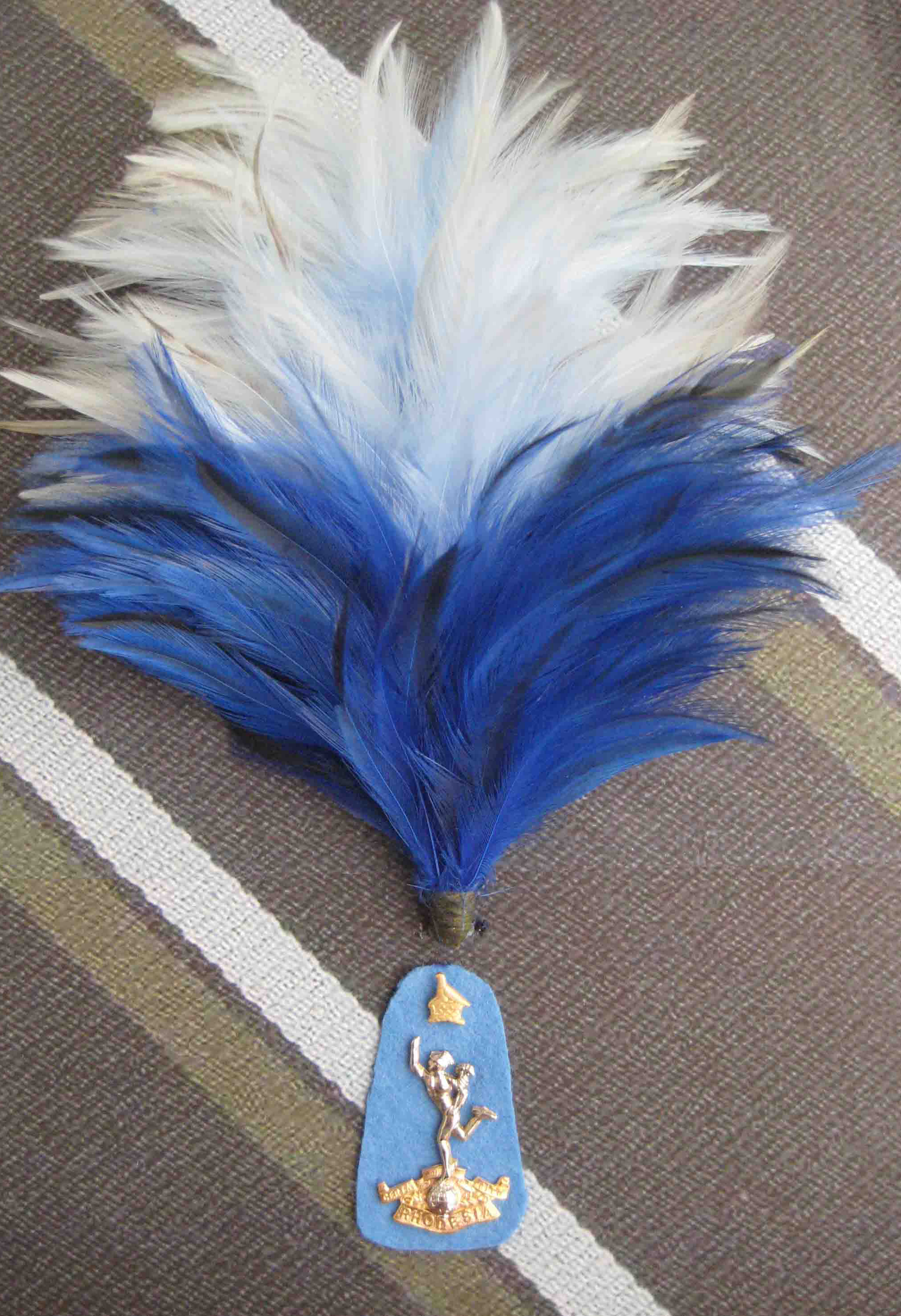 The Rhodesia Corps of Signals Band was formed in 1965 just one year after the country had changed it's name from the Federation of Rhodesia and Nyasaland to Rhodesia. The Corps Band was named as such after taking over from the Central African Training Depot Band at this time.
From 1965 to 1972 the dress worn by the band was just a khaki uniform and a black fez with a Rhodesia Corps of Signals badge. With the changing of dress regulations in 1972 and the introduction of "Greens" the band also wore a khaki slouch hat. I show this configuration elsewhere on this site.
With the change in dress regulations the band were also permitted to wear, on ceremonial occasions, a White Busby incorporating the Corps badge on a blue felt backing and also a White over Blue Hackle (Made from chicken feathers). Below can be seen a photo of the Busby along with a print of a past Drum-Major in full ceremonial dress wearing the White Busby and Hackle. Rhodesia's name changed once again in 1980 to become the Republic of Zimbabwe.