RHODESIA CORPS OF SIGNALS
BI - METAL
1965 - 1980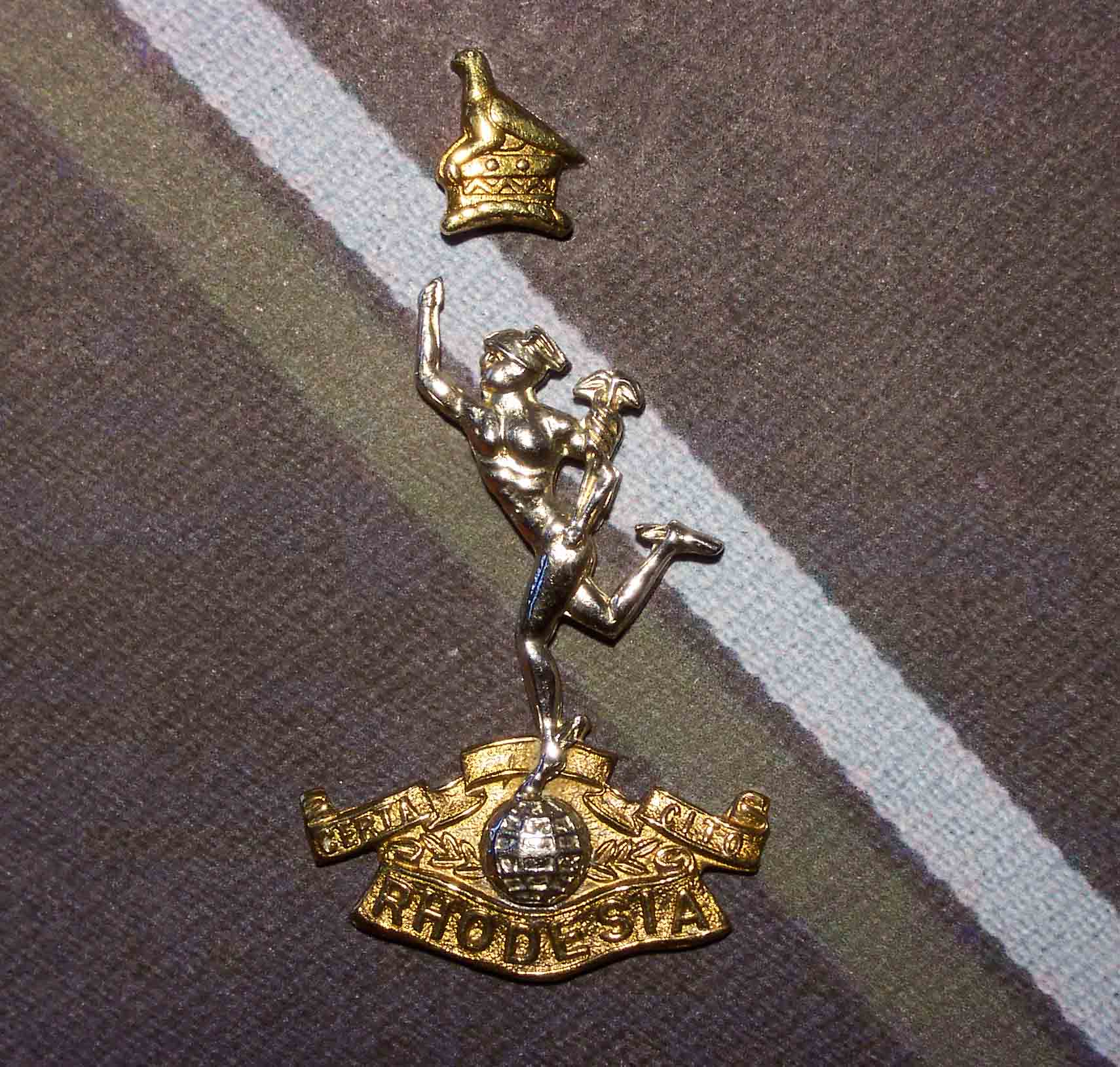 In October 1964 Southern Rhodesia was re-named Rhodesia. On the 11th June 1965 all units with the prefix Southern Rhodesia adopted the prefix Rhodesia, and the Corps became the Rhodesian Corps of Signals.
I am advised by Cliff Lord co-author of 'The Royal Corps of Signals Unit Histories of the Corps (1920-2001) and its Antecedents'.
That although the cap badge still carries the name Rhodesia the Corps was in fact called the Rhodesian Corps of Signals from 1967 until 1980 when Rhodesia became Zimbabwe.
The St Edwards crown remained until 1970 when the emblem above Mercury changed to that of the Soap Stone Bird or more commonly known as the "ZIMBABWE BIRD".