SOUTHERN AFRICA
1st MOUNTED BRIGADE
SIGNAL SECTION
BRASS
CIRCA 1915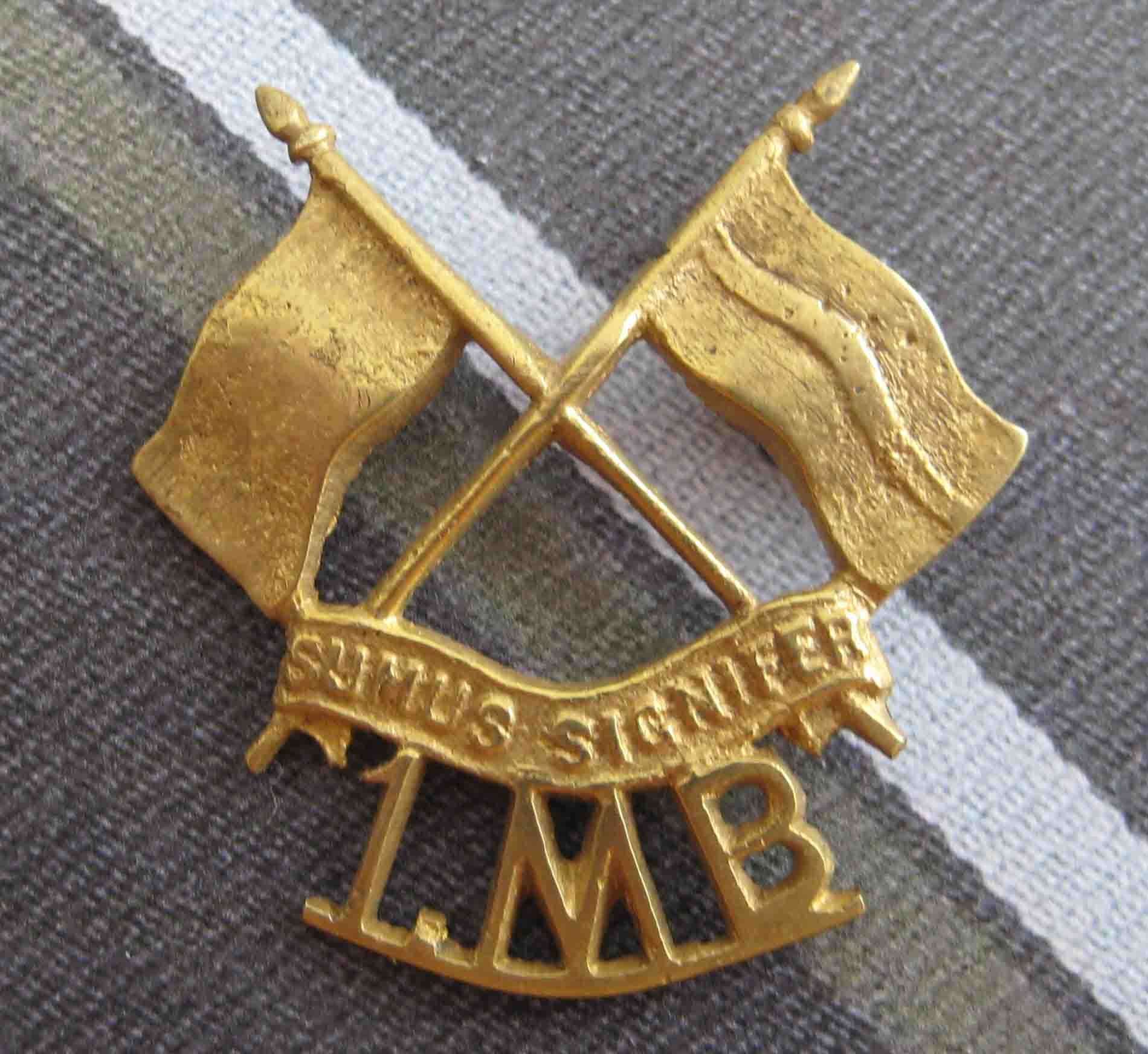 The above illustrated badge is that of the 1st Mounted Brigade Signal Section which was mobilised on the 5th January 1915 to take part in the German South West Africa (Now Namibia) campaign from August 1914 to July 1915.
The five original Mounted Brigades were really an adaptation of the "Commando" style units made up from the Union Defence Force and in the case of the 1st Mounted Brigade were recruited from the Western Transvaal Volunteers and commanded by Colonel Koenrad Brits.
The badge design is really no more than the badge of the Transvaal Signalling & Field Telegraph Corps (Shown elsewhere on this site) made of brass, with the cipher 1st MB under the motto of Sumus Signifer (Latin "We Bearer" Loosely translated meaning We are the Standard Bearer). There is a theory that this unit could have even been a sub-unit of the South African Field Post & Telegraph Corps.
This unit and other Mounted Brigade units were not the same as those who went on to fight in the 1916 - 1918 German East African campaign. These units were of the South African Mounted Brigades (SAMB) and comprised of units of the SA Horse and were South African Overseas Expeditionary Force units.