SOUTH AFRICAN CORPS OF SIGNALS
ALL BRASS CAP BADGE
1923 - 1961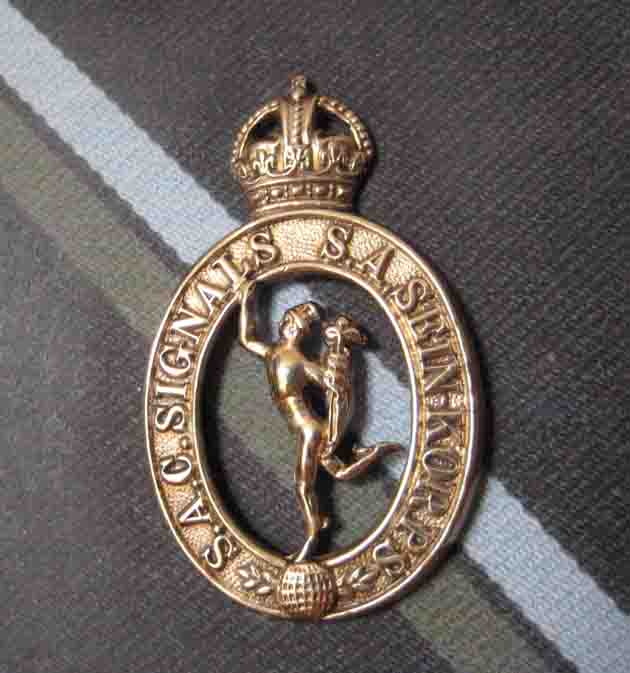 The All Brass version of the South African Corps of Signals cap badge I believe was the first badge any signaller in the Corps were issued with.
Without going into too much detail I think the under mentioned recollection from Mr Dudley Wall Author of Insignia & History of the Rhodesian Armed Forces 1890-1980 tells the story very well.
"My late father was SACS (WO2) during World War II and when he reported for service he was originally issued with an all brass cap badge and pair of collars. These were bronzed for wartime wear "Up North". The bimetal pattern was available but because of the cost involved was not really issued.
To begin with only officers were issued with the bimetal version according to him. He eventually managed to scrounge a set of bimetal badges, which he wore. Privates, NCO's and WO's were entitled to wear them if they bought them out of their own pocket".
Thank you Dudley for the recollection.