SOUTH AFRICAN CORPS OF SIGNALS
BLACKENED PRESSED LEAD "ECONOMY" BADGE
1942 - 1945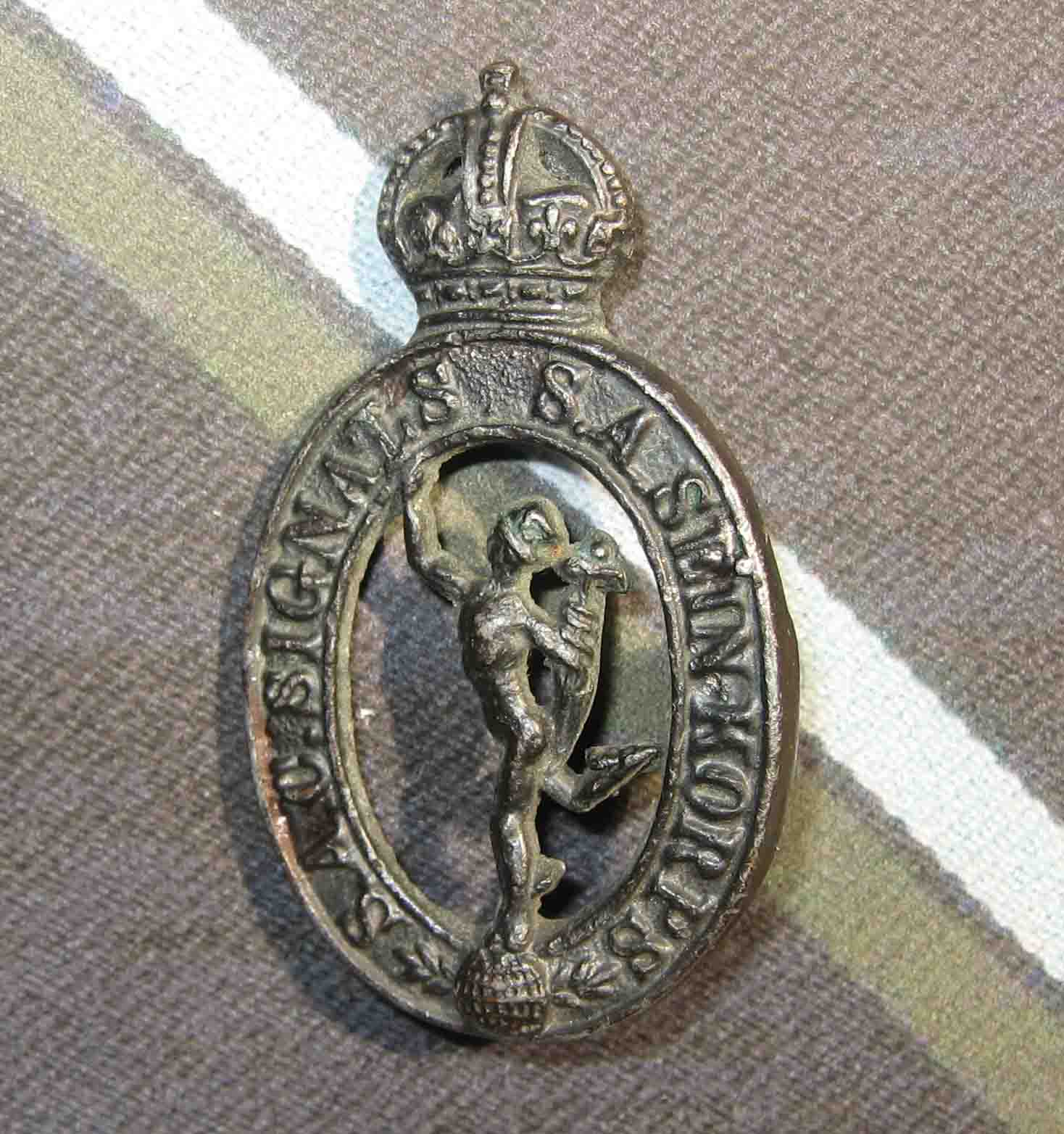 As with the British Army who had introduced a Chocolate coloured Bakelite "Economy" cap badge for many of it's Regiments and Corps during the Second World War, due to a shortage of material to make normal cap badges. South Africa followed suit with a very similar exercise.
In the case of South Africa they decided on Blackened Pressed Lead for their version of an "Economy" cap badge and collar dogs.
Once again South Africa took the opportunity of making this kind of badge available to many of their own Regiments and Corps. The major flaw with this type of badge was that the material used to make the badges was not really strong enough to do the job as the lead was too supple and broke very easily.