SOUTH AFRICA SIGNAL CORPS.
WHITE METAL.
CIRCA 1939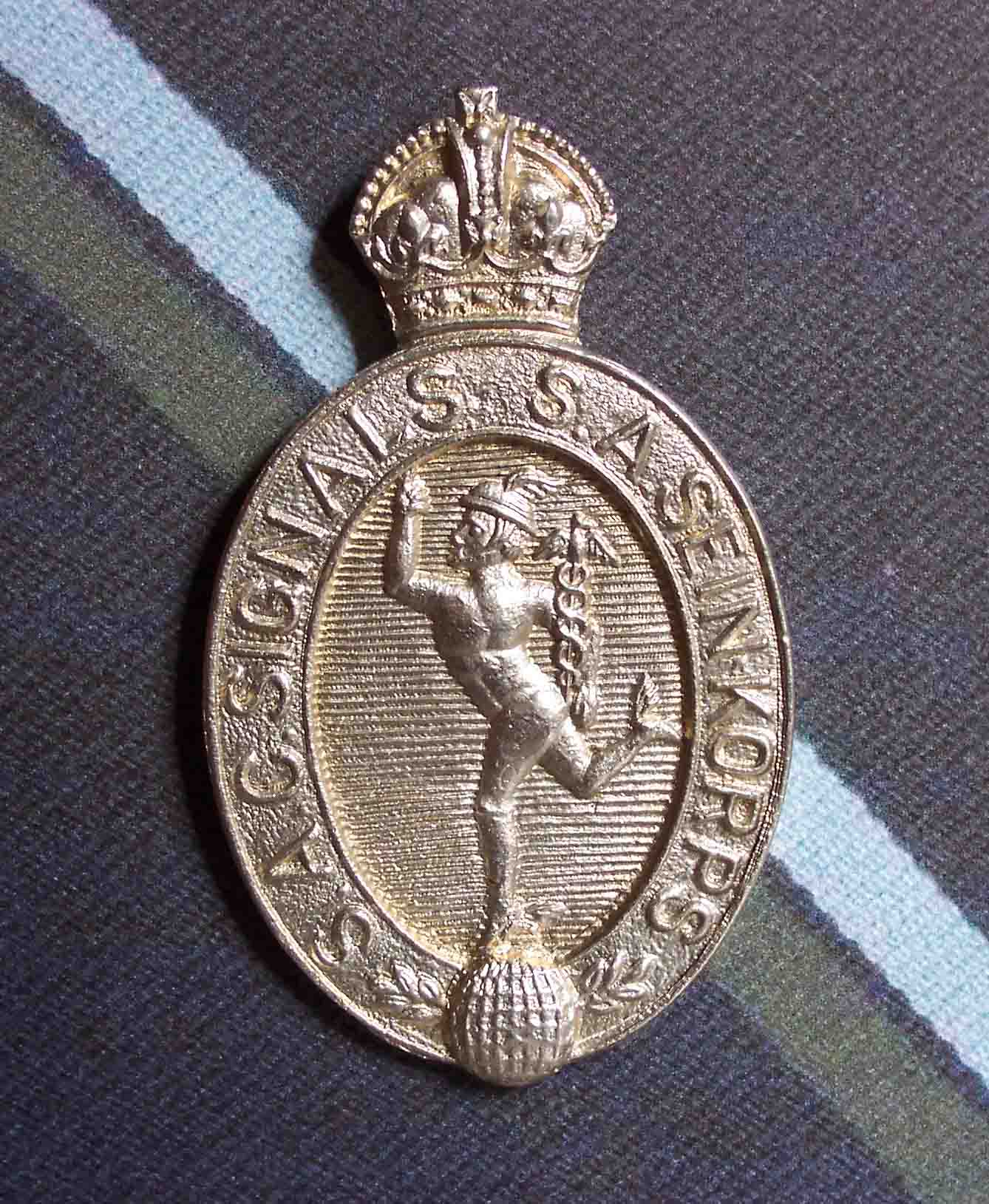 This very nice South Africa Signal Corps cap badge was made in Johannesburg in about 1939 or 1940 of white metal and was one of a very small issue at the time.
I can't be absolutely sure but there is a distinct possibility that this badge was in actual fact a pith helmet badge rather than a cap badge as the pith helmet was worn by South African Signals up to 1943.
The badge itself is slightly larger than the normal South African Signals cap badges that are illustrated in this collection, hence my thought that it was worn on a pith helmet, I am open to any theories.