SOUTH AFRICA DEFENCE FORCE
2 SIGNAL REGIMENT
ANODISED
1980 - 1994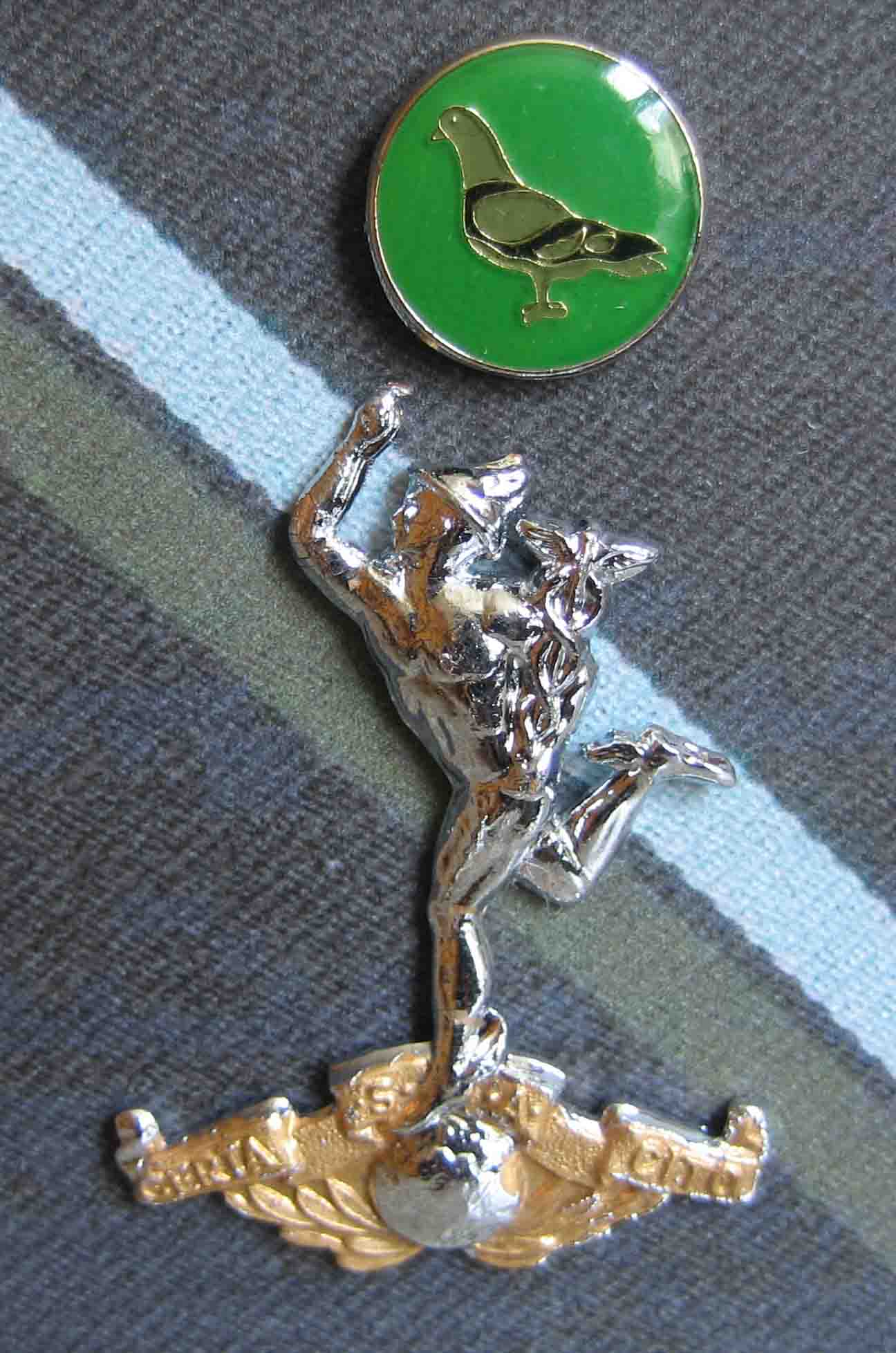 The above South African Corps of Signals cap badge and Button badge are for the 2nd Signal Regiment.
The reason for the depiction of the Pigeon emblem on the button badge is to specify the urgency of the message, it must get through at all costs. It also indicates communications in general.
Once again the Button badges disappeared in the mid 1990's.