SOUTH AFRICA DEFENCE FORCE
3 SIGNALS ELECTRONIC WORKSHOPS
ANODISED
1980 - 1994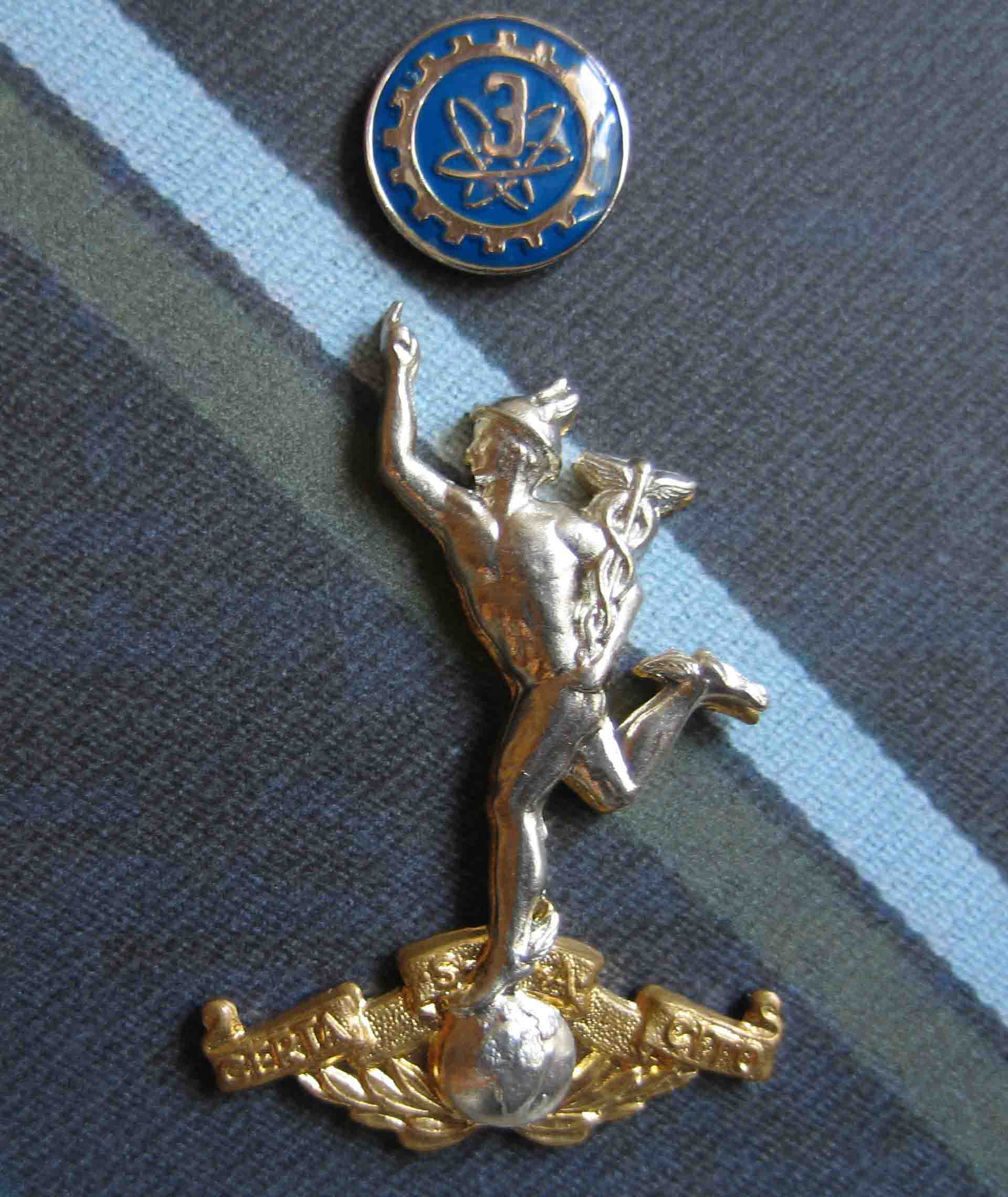 The above illustration shows the South African Corps of Signals "Jimmy" with a 3rd Signals Electronic Workshops Button badge above it. 3rd Workshops is the last remaining Electronics Workshops in the SADF.
In the 1990's an extensive rationalisation of the SADF was announced which saw dramatic cutbacks in the Army. Part of these cutbacks was the disbandment of 4 Signals Workshops. This left 3 Electronic Workshops as the only one left for the whole of the SADF.
Once again the "Button" badge disappeared in the mid 1990's in favour of just the Signals Balkie.