SOUTH AFRICA DEFENCE FORCE
5 SIGNAL REGIMENT
ANODISED
1980 - 1994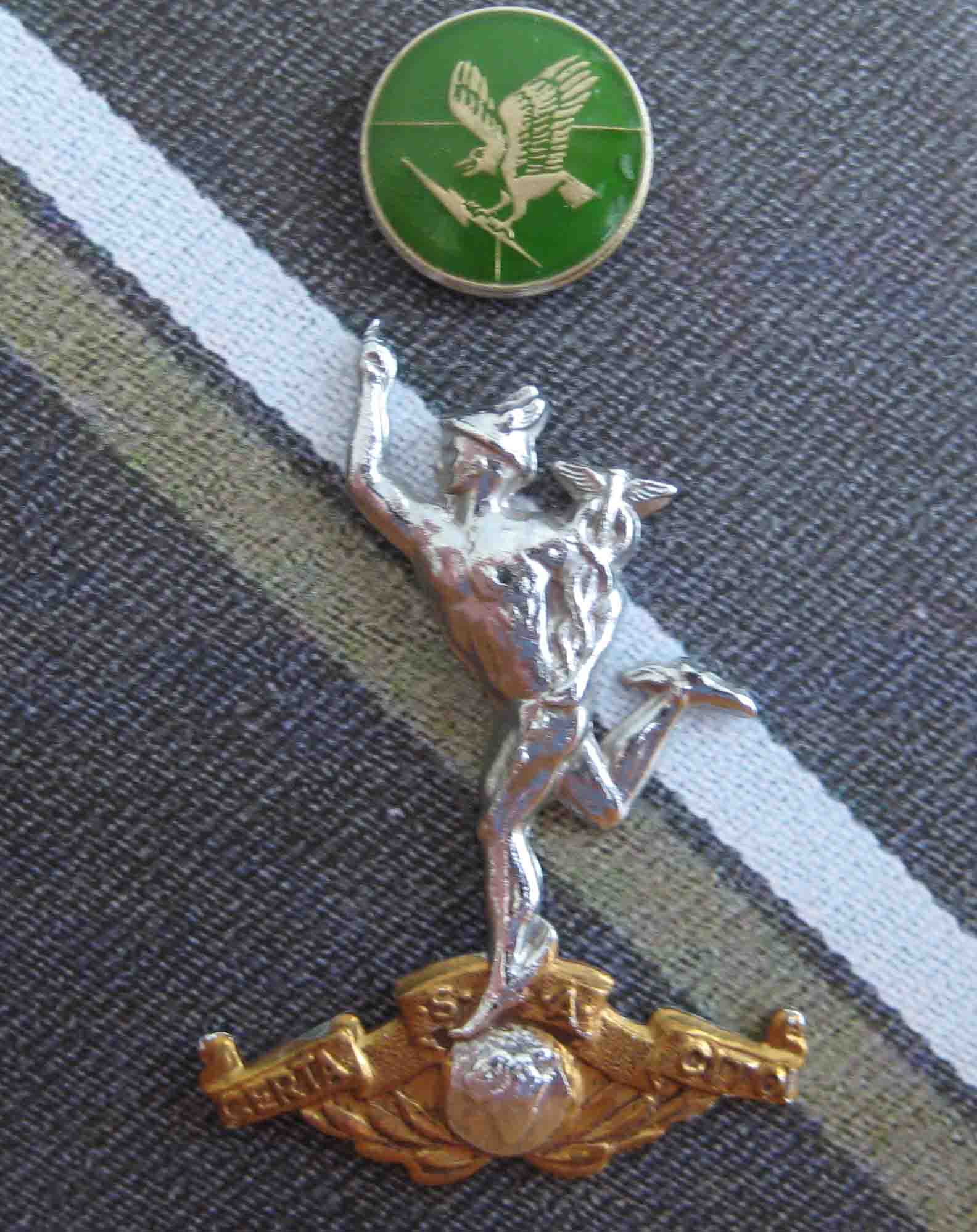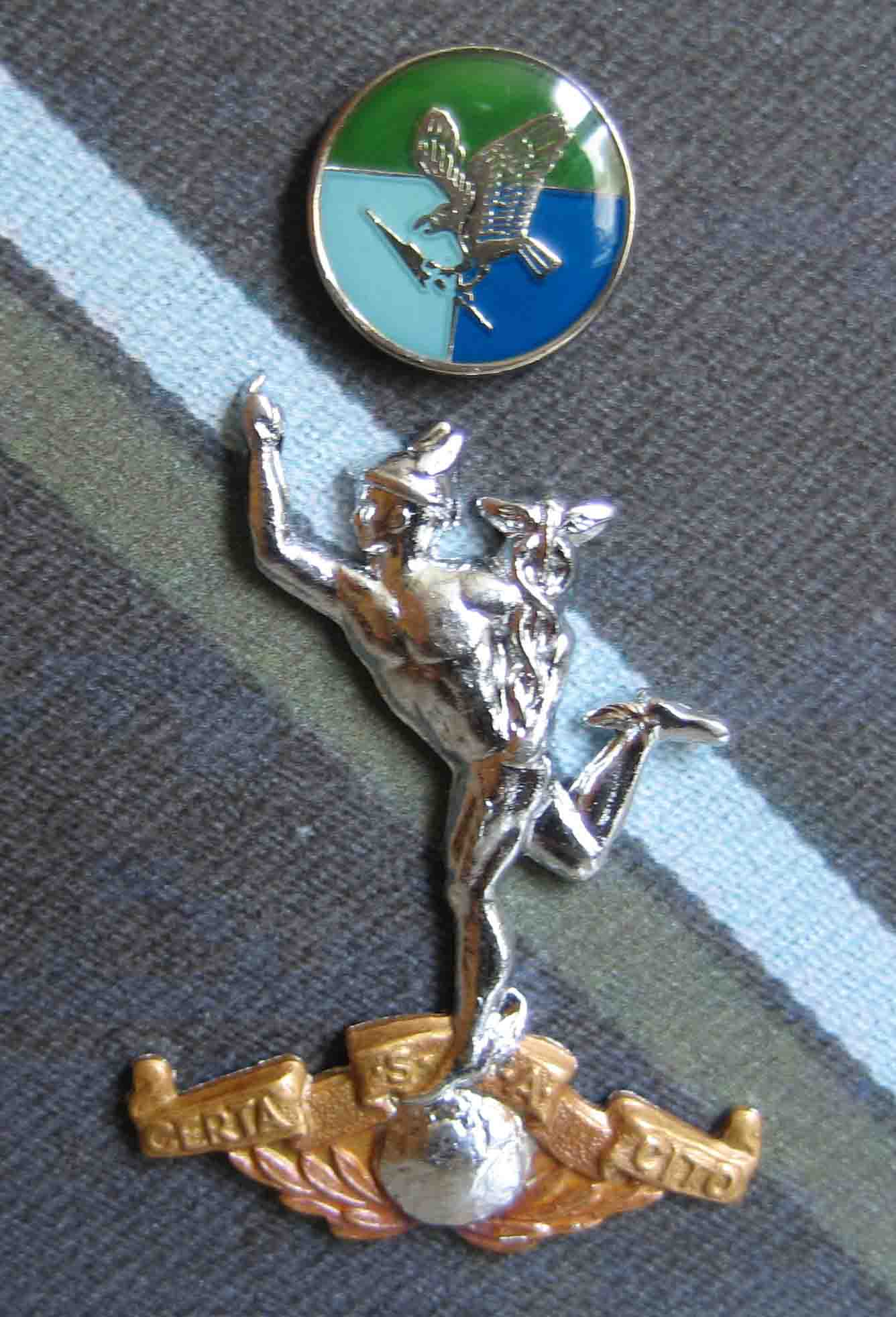 This illustration is of the 5th Signal Regiment of the South African Corps of Signals and depicts "Jimmy" with the Regiments Button badge at the top.
I am reliably informed that the reason for the Lightening Bolt and the Crow on the Button badge is to coincide with the Corps motto of Certa Cito (Swift and Sure).
The actual depiction is a Crow capturing a radio signal in mid-air. The Crow implies strength, speed and silent operation.
This Button badge ceased to exist in the mid 1990's like all the others.