SOUTH AFRICA DEFENCE FORCE
CORPS OF SIGNALS
BI-METAL, (Small)
MID 1970's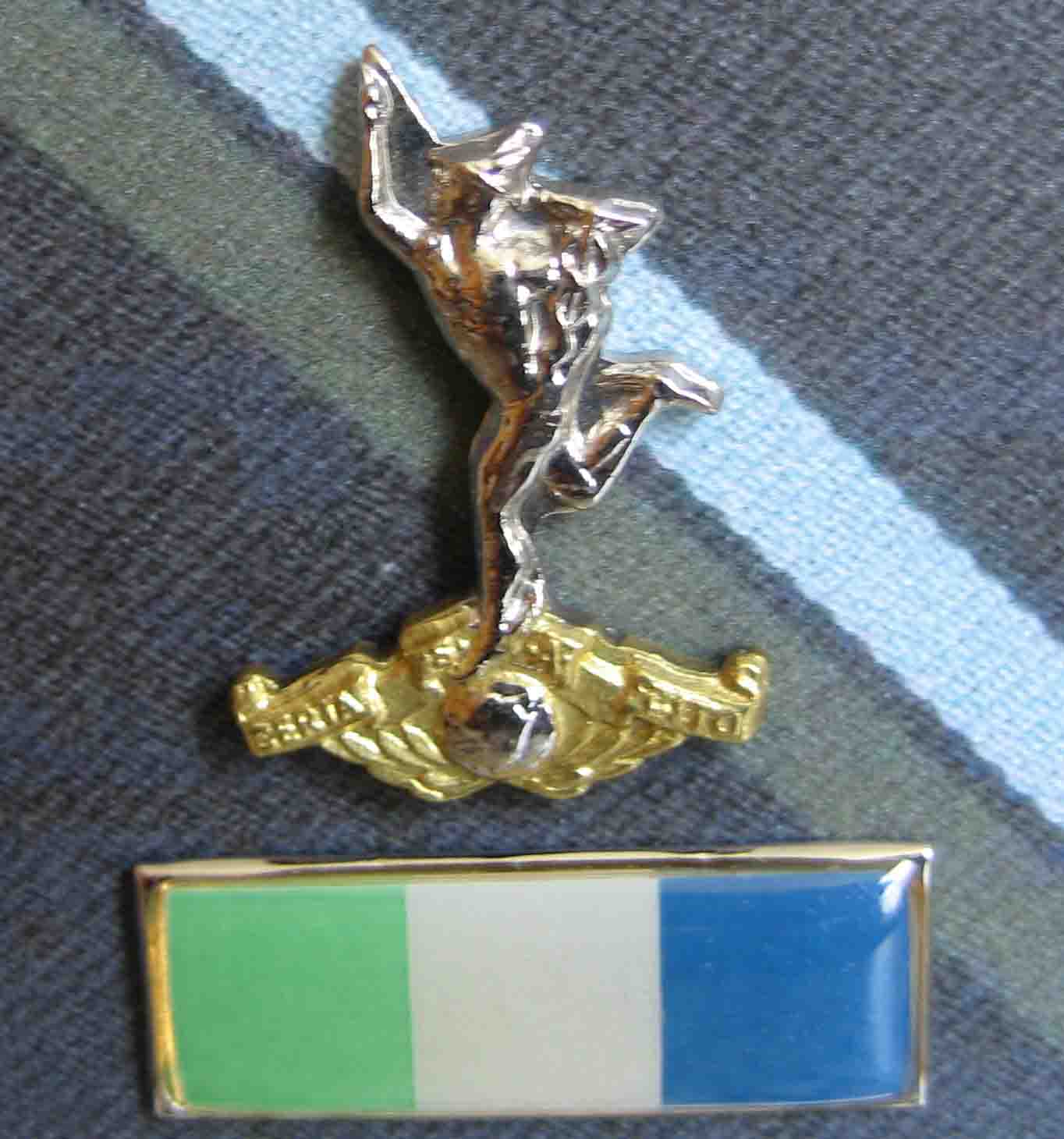 The above illustration is one of the three scaled down versions of the original Bi-Metal Signals cap badges.
In this case it is the first of the three versions of this badge and is of a Bi-Metal configuration. The second design of the scaled down versions is completely Chrome in colour and the third is a Grey/Black metal. Both these badges can be seen elsewhere on this site.
This particular badge also differs from the other two in the scaled down versions in that although it has the Signals Balkie bar at the bottom, it dose not have a Button badge at the top.
The concept of Button badges had not been put into use when this version of the scaled down badges were first put into use.