SOUTH AFRICA NORTHERN PROVINCE
SIGNAL COMMAND
ANODISED
1980 - 1994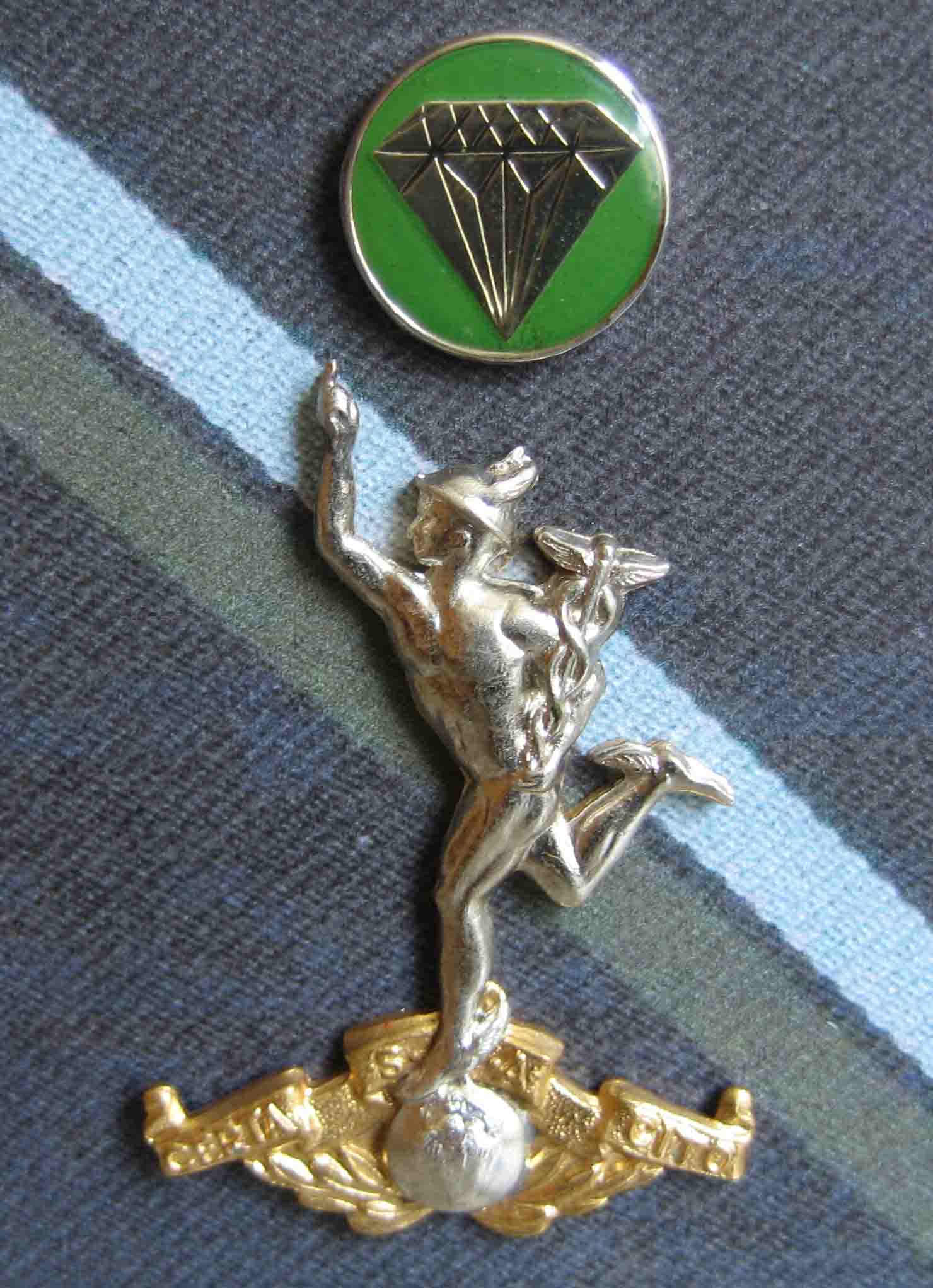 The above illustration of the South African Defence Force Corps of Signals Command cap badge is of the Northern Province (Now called Limpopo Province).
The design on this badge is a diamond. The reason for this particular design is that in 1866 a Erasmus Jacabs was out walking and picked up a shiny pebble which he put in his pocket. At the time he did not know what it was. By 1869 treasure hunters from all over the world came to the Northern Province in search of diamonds.
Once again the Button disappeared in the mid 1990's in favour of just the Balkie badge alone which is positioned at the bottom of the badge.