SOUTH AFRICA DEFENCE FORCE
SIGNALS COMMAND HEADQUARTERS
ANODISED
1980 - 1994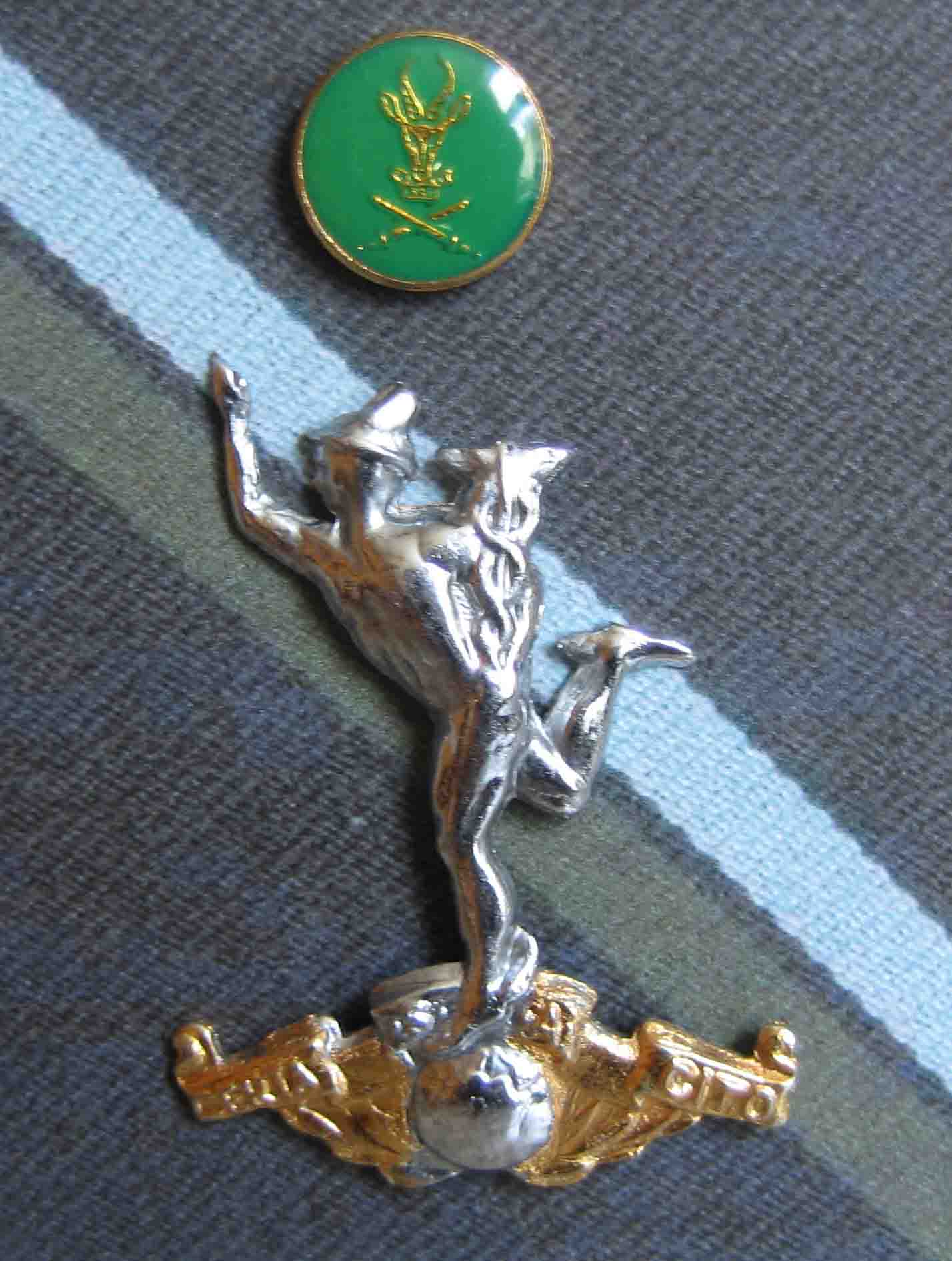 The above-illustrated picture of the South African Defence Force Corps of Signals depicts "Jimmy" with the Signal Command Headquarters Button badge.
From 1973 until 1994 the South African National Defence Force Army Flag was a Springbok Head Couped at the neck inside the outline plan of the Castle of Good Hope.
Within the Army were separate Commands each with a different colour on the backing of their respective "Button" badge.
The above badge shows a green background for the Signals Command Headquarters with Crossed Swords and a couped Springbok Head.