SOUTH AFRICA FAR NORTH PROVINCE
SIGNAL COMMAND
ANODISED
1980 - 1994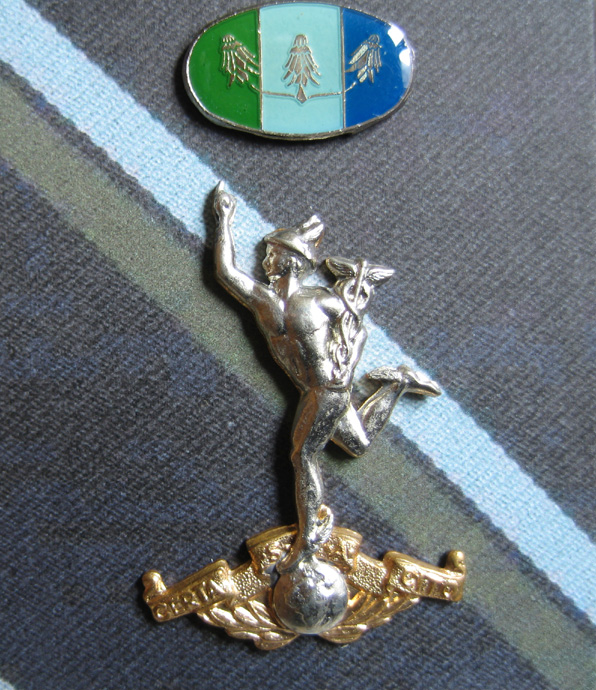 The above illustration of the South African Defence Force Corps of Signals Command cap badge is of the Far North Province.
The design on this particular Button badge is the "Red-Hot Poker" flower of the Aloe plant which was taken to symbolise the strike and protection of the Command.
Strike while the iron is hot hence Red-Hot Poker. Protection for the horny leaves and healing power of the plants juice.
Again the "Button" disappeared in the mid 1990's in favour of just the Balkie bar alone positioned underneath the badge.