SOUTH AFRICA GAUTENG PROVINCE
SIGNAL COMMAND
ANODISED
1980 - 1994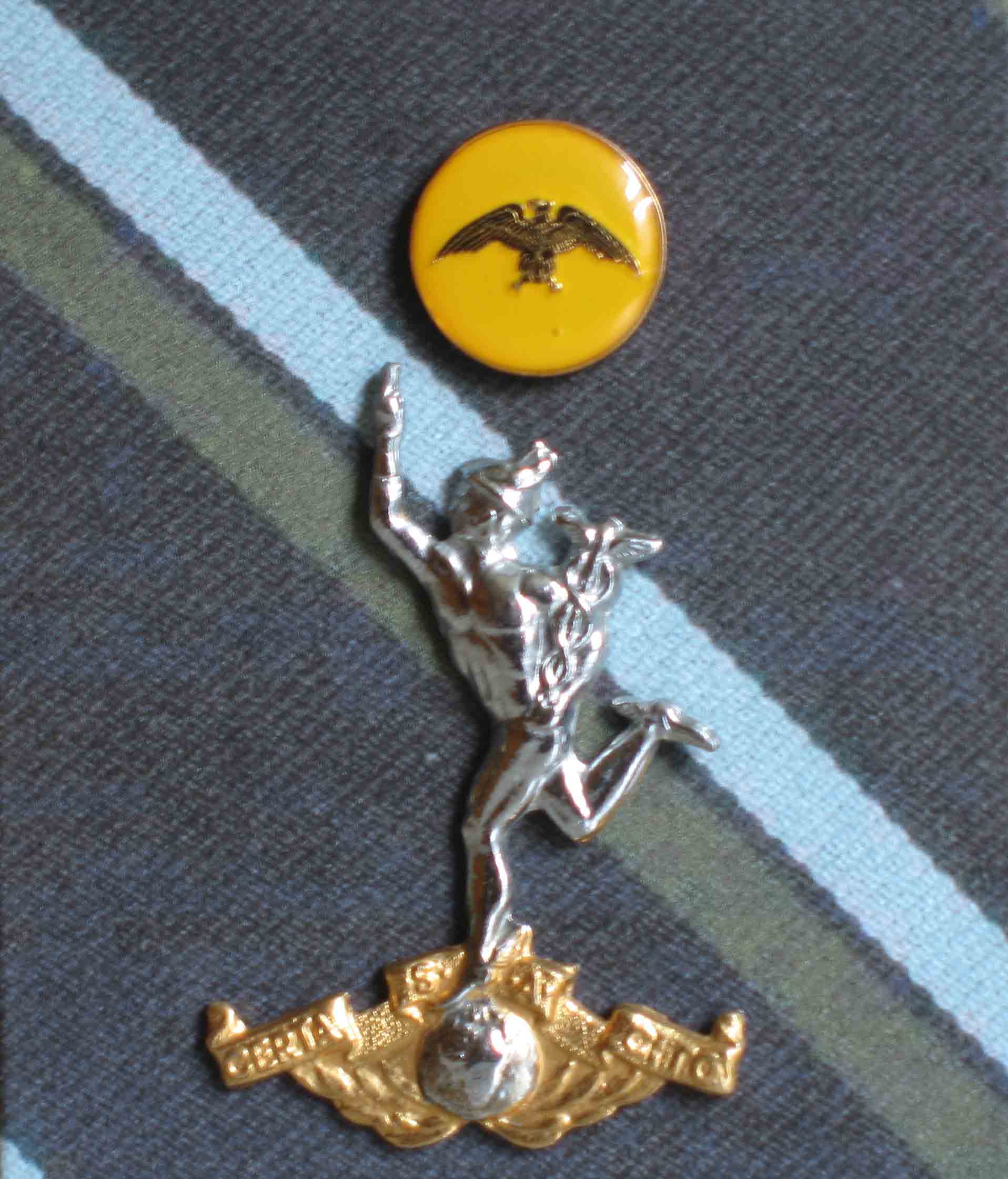 Gauteng Province is the smallest of the nine provinces that make up the Union of South Africa. Although small in land mass, it has a fifth of the nation's population (8.8 Million people) and generates 34% of the South African GDP. This comes mostly from mining, financial and commercial interests.
The word Gauteng in the Sesotho dialect means "Place of Gold" and this is very fitting as it is the country's wealthiest province. The capital Johannesburg has some 600,000 people working in 9,300 enterprises of the manufacturing industry alone.
The above illustration of the South African Corps of Signals has the province emblem above the outstretched hand of "Jimmy". This is the Gauteng Falcon on a golden background indicating the early gold mining wealth. The emblem changed in March 2006 to a more modern design which has more in keeping with the national flag.