SOUTH AFRICAN DEFENCE FORCE (SADF).
CORPS OF SIGNALS
TWO PIECE PATTERN, SILVER PLATE AND GILT.
1974 - 2003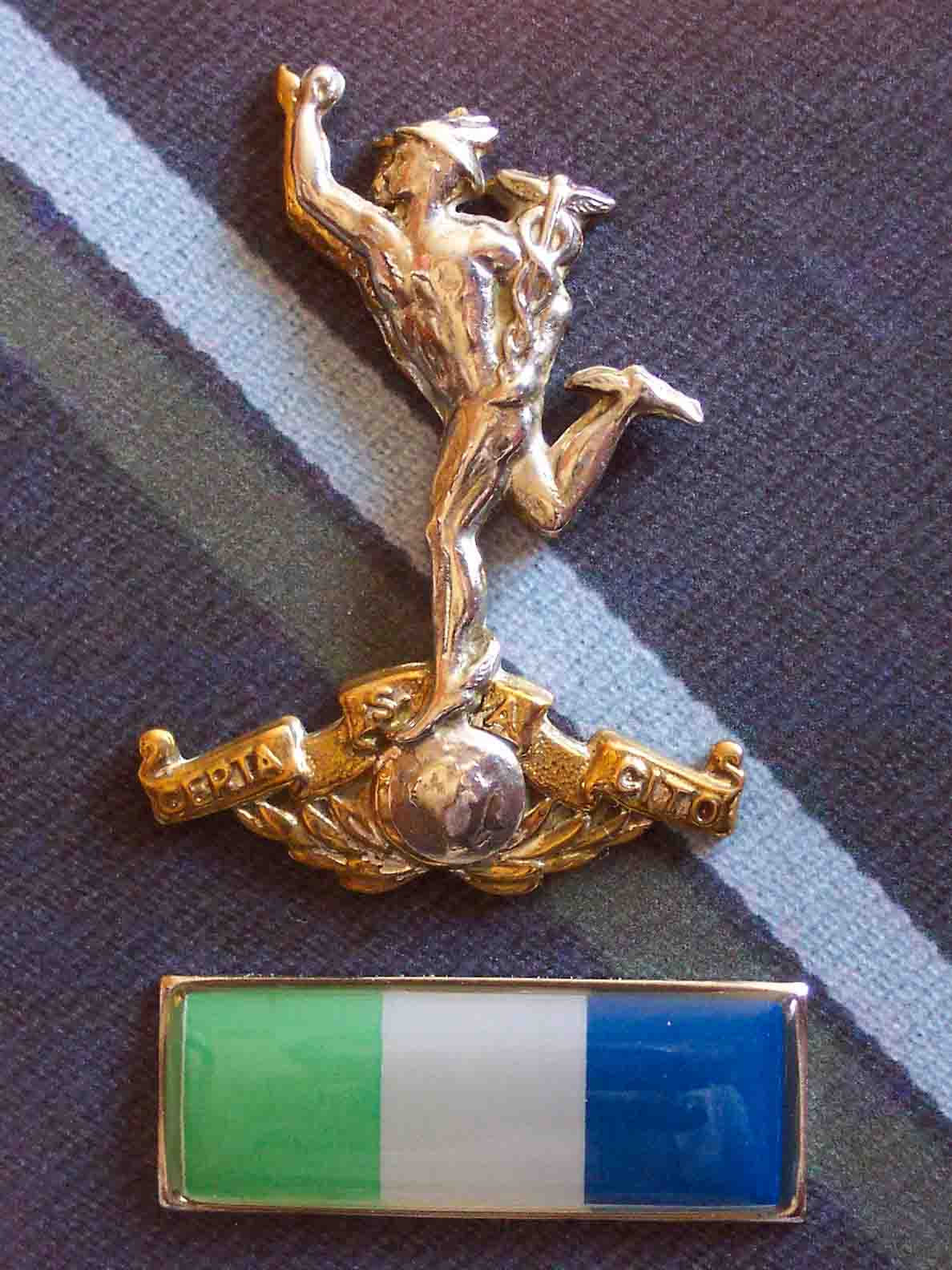 This particular design of the South African Defence Force (SADF) Corps of Signals cap badge shows a two piece "Jimmy" whereby the silver part of the badge comes completely away from the gilt part. This badge in silver plate and gilt is thought to be an Officer's pattern badge.
Underneath the badge can be seen a "Balkie" bar. This emblem of green, white and blue shows the branch of service, in this case the Corps of Signals and is made of plastic with a metal backing. The above 'Balkie' bar replaced the cloth version in the mid 1970's.
To the left and right of Mercury's left foot can be seen the letters S and A denoting South Africa.