SOUTH AFRICAN DEFENCE FORCE (SADF).
CORPS OF SIGNALS.
ANODISED METAL.
1974 – 2003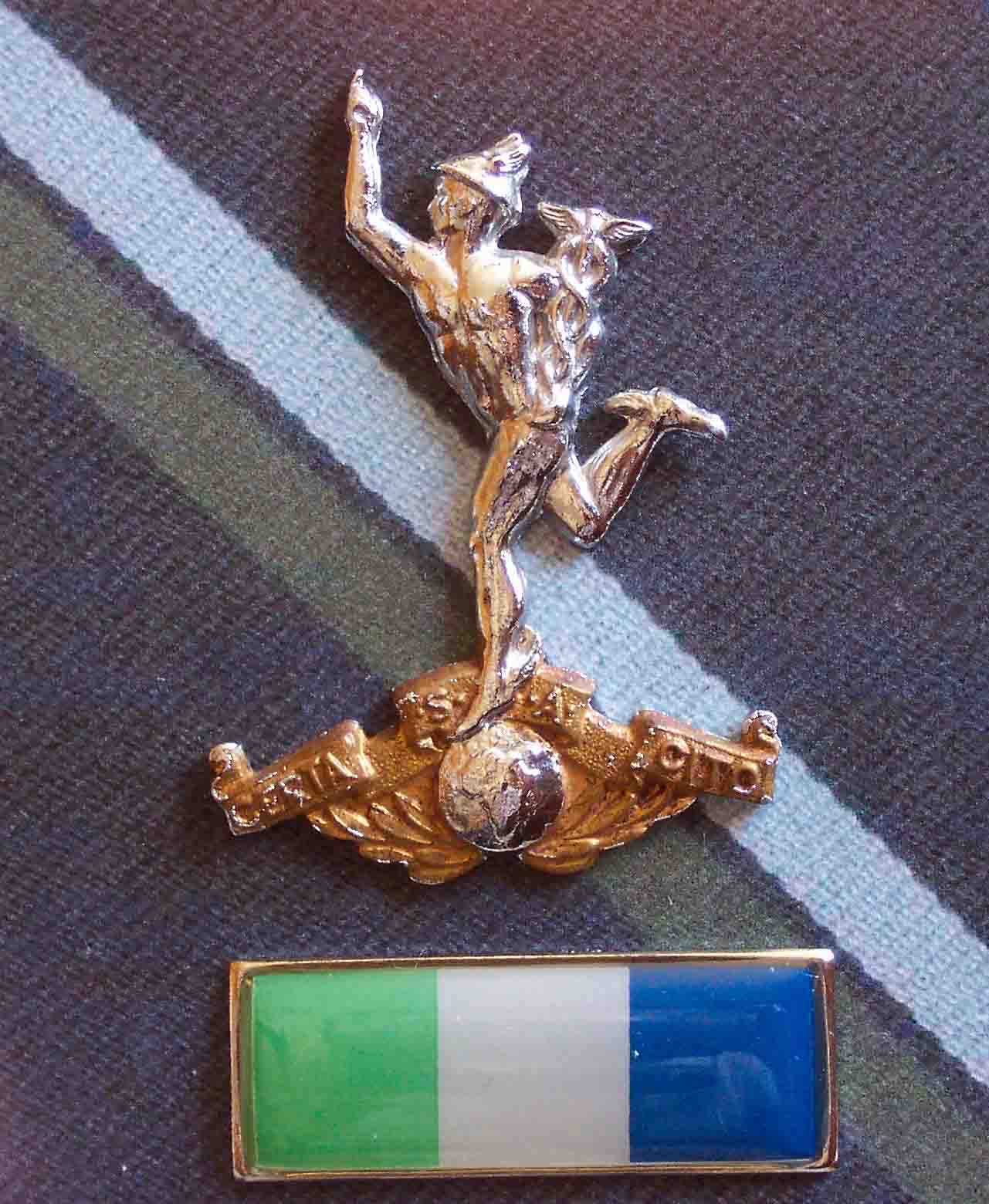 This version of the South African Defence Force (SADF) Corps of Signals badge is identical to the earlier editions of the cap badge except it is a single piece badge the whole of which is made of anodised metal and is the other ranks version of the Corps badge.
The Corps of Signals "Balkie" bar is still shown at the bottom of the badge and is made of plastic with a metal backing.
All South African Corps of Signals badges of the (SADF) are worn on a beige coloured beret.
There have been many different varieties of Corps badges over the years most of which are purely a change of manufacturer or variation of the same design.