SOUTH AFRICA NORTH WEST PROVENCE
SIGNAL COMMAND
ANODISED
1980 - 1994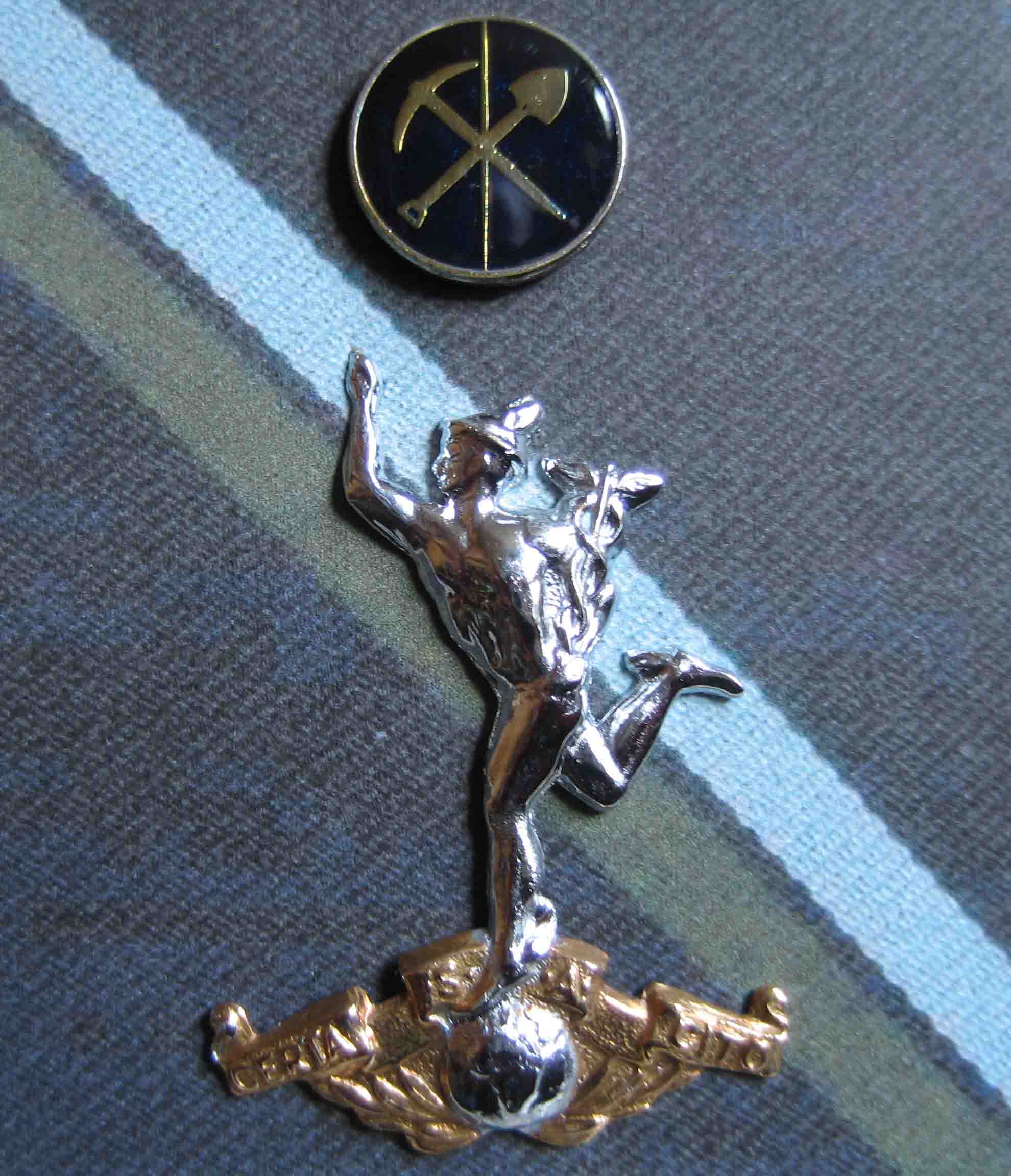 The above illustration of the South African Defence Force Corps of Signals Command cap badge is of the North West Province Signals Command.
The depiction of the crossed Shovel and Pick on the Command Button above "Jimmy" is to represent the mining activities in this province. Some 95% of the areas wealth comes from the mining of Platinum.
Once again the Button disappeared in the mid 1990's in favour of the Signals coloured "Balkie" that is still used today.