SOUTH AFRICAN ORANGE FREE STATE
SIGNAL COMMAND
ANODISED
1980-1994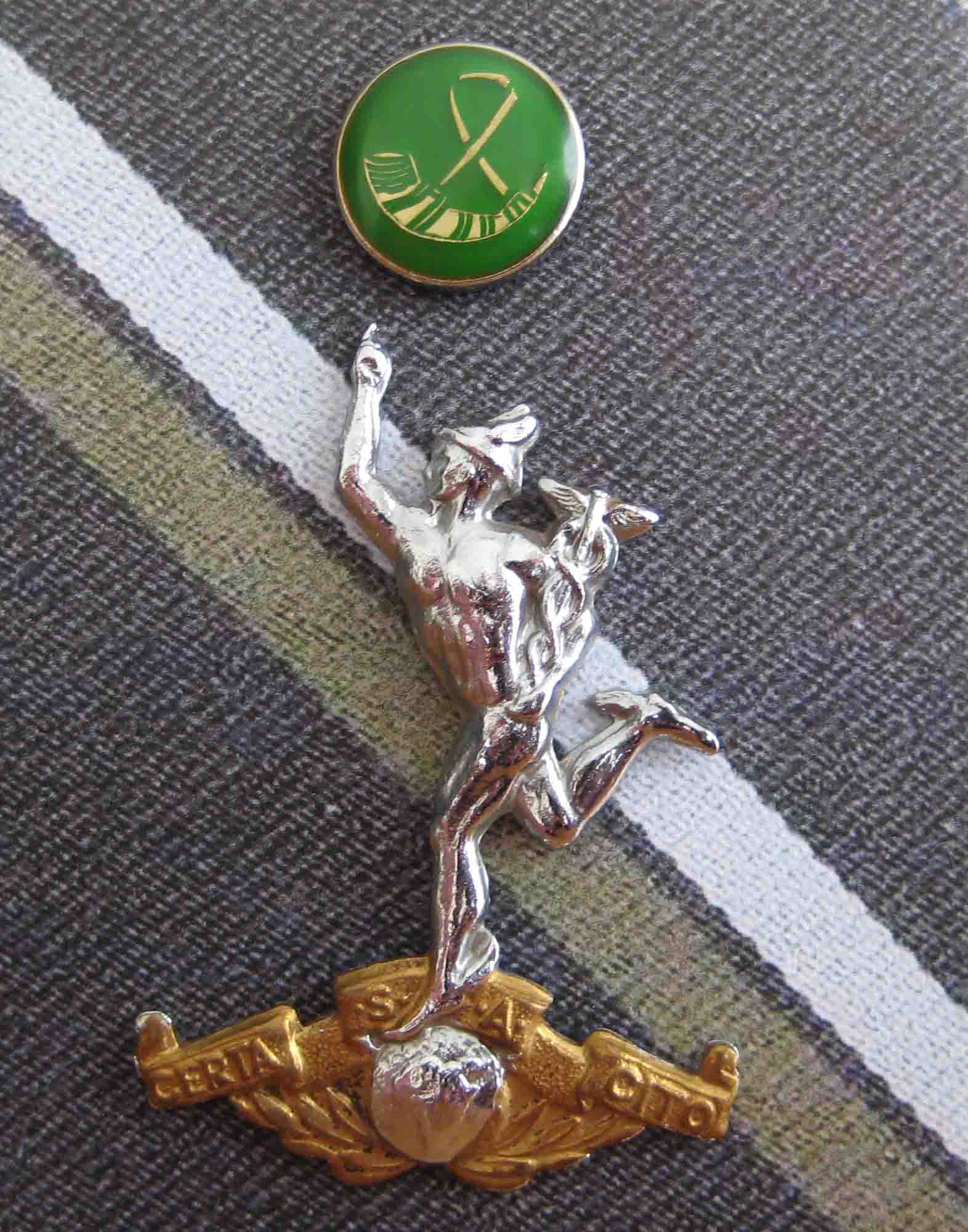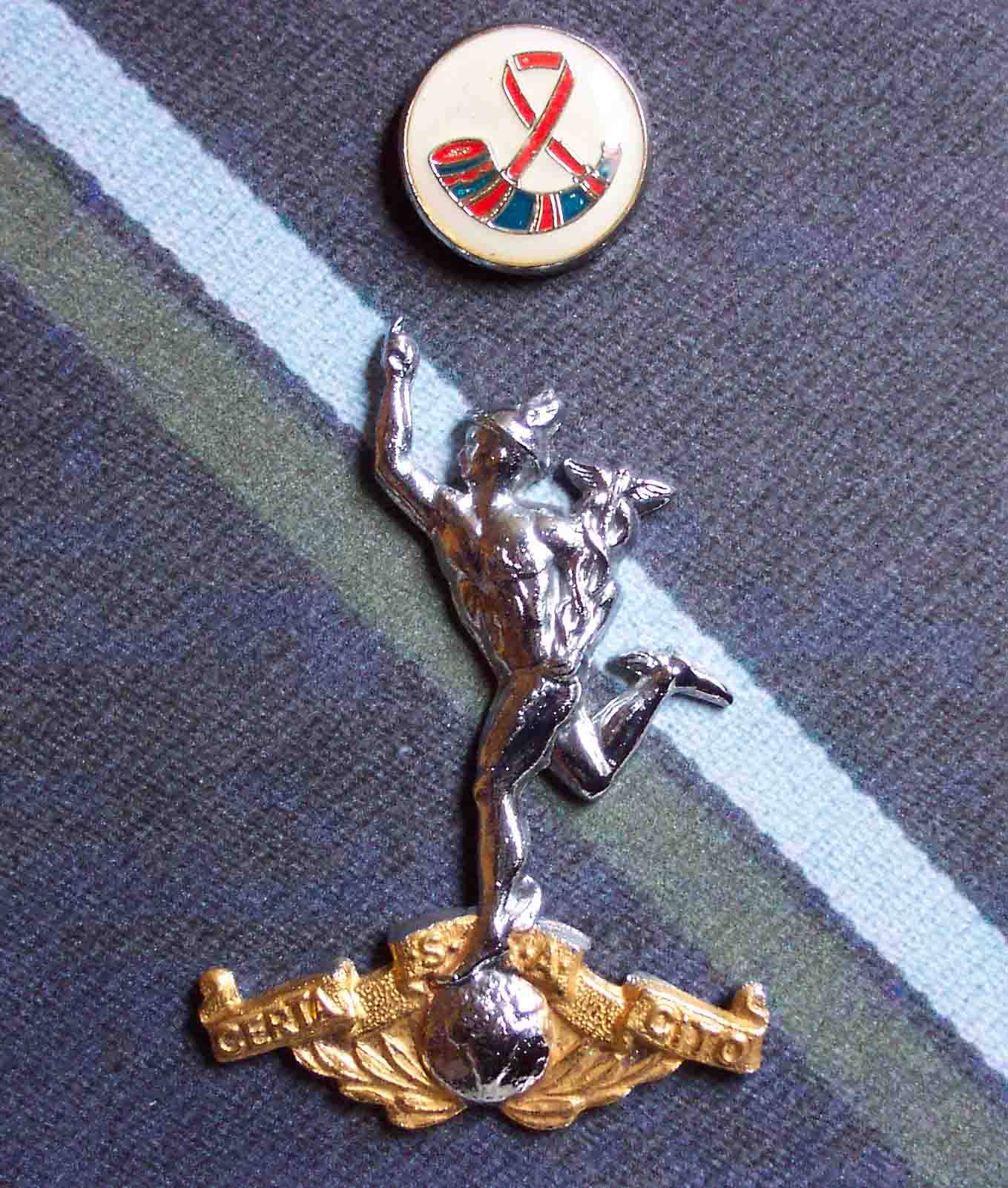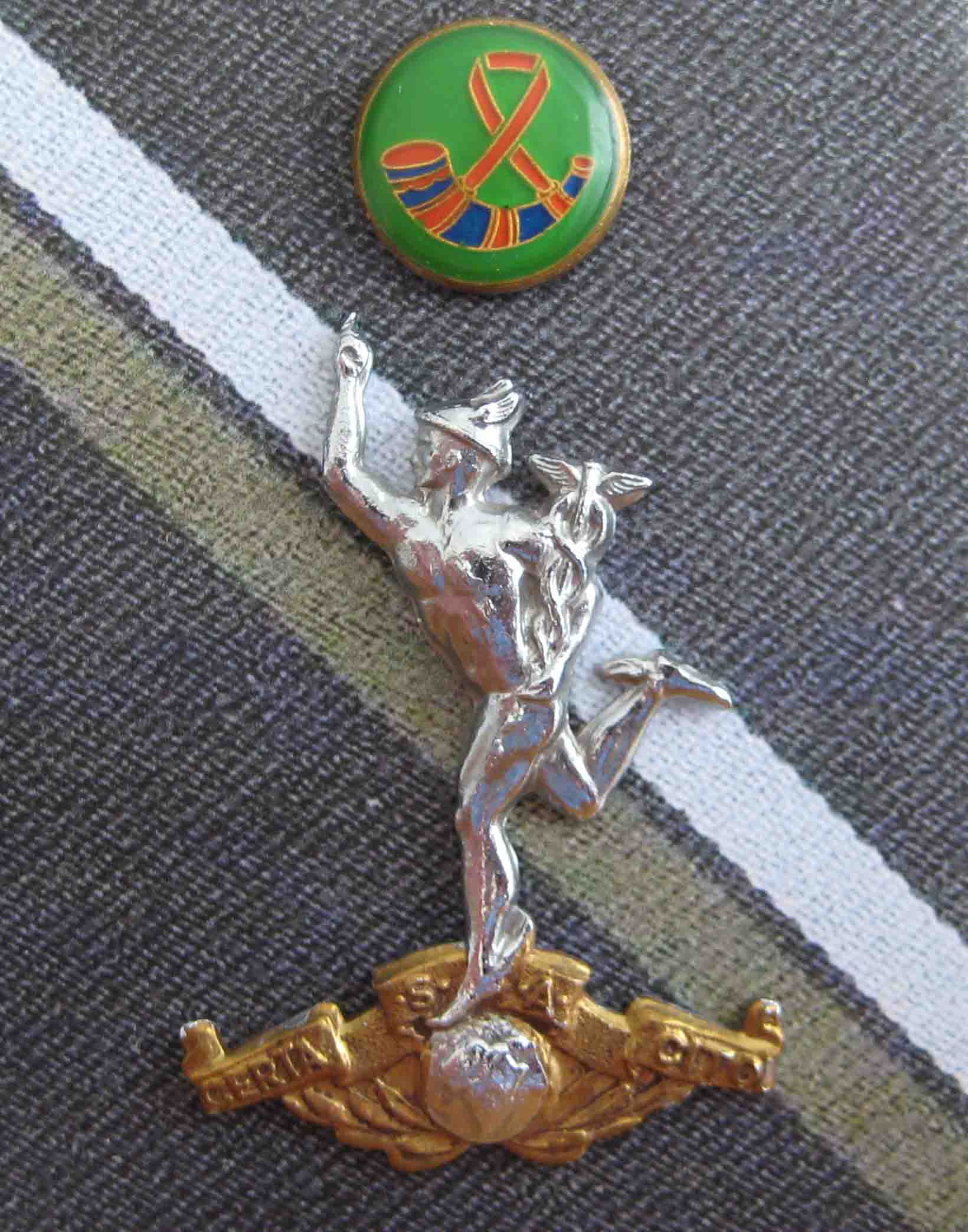 Yet another version of the South African Defence Force Corps of Signals Command cap badges. In this case it is the Orange Free State Signals Command, now called just the Free State ever since the elections in 1994. It is a province in it's own right.
Again you can see the 'Jimmy' with the letters S and A at the bottom but the Command 'Button' at the top of this particular illustration is of a bugle.
The 'Button' addition to the cap badge seems to have come out of nowhere and eventually disappeared just as quickly as it is only the 'Balkie' that is worn with the cap badge today.