SOUTH AFRICAN CORPS OF SIGNALS
THEATRE CAST
ALL BRASS CAP BADGE
1930 - 1949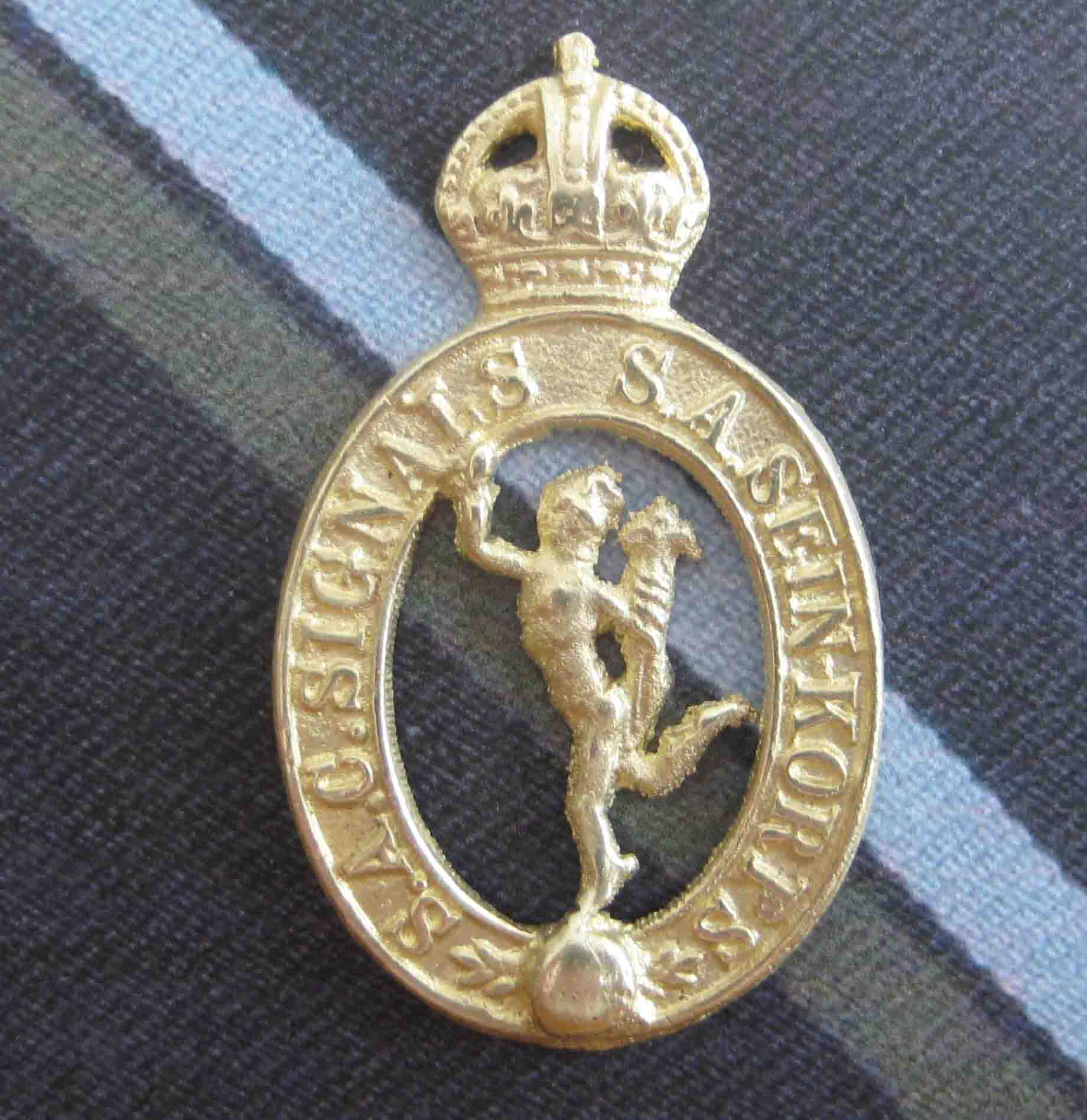 As with other countries around the Commonwealth where Corps of Signals were serving such as Egypt, India, Ceylon, Burma, Singapore and of course South Africa. Die struck cap badges were not always available.
In the case of the above illustrated all brass cap badge from South Africa, this badge is a locally made sand cast cap badge. These badges became quite common during the 1930's when there were large numbers of Signals personnel serving in these countries and it made sense to have local craftsmen make the badge in theatre.
Some countries craftsmen made better badges than others and to this extent I think you can see locally made badges from at least five or perhaps six different countries around the Commonwealth on this site where the badge was not a die struck configuration.