SOUTH AFRICAN WOMAN'S
AUXILIARY ARMY SERVICE
BRASS & BRONZE
1940-1946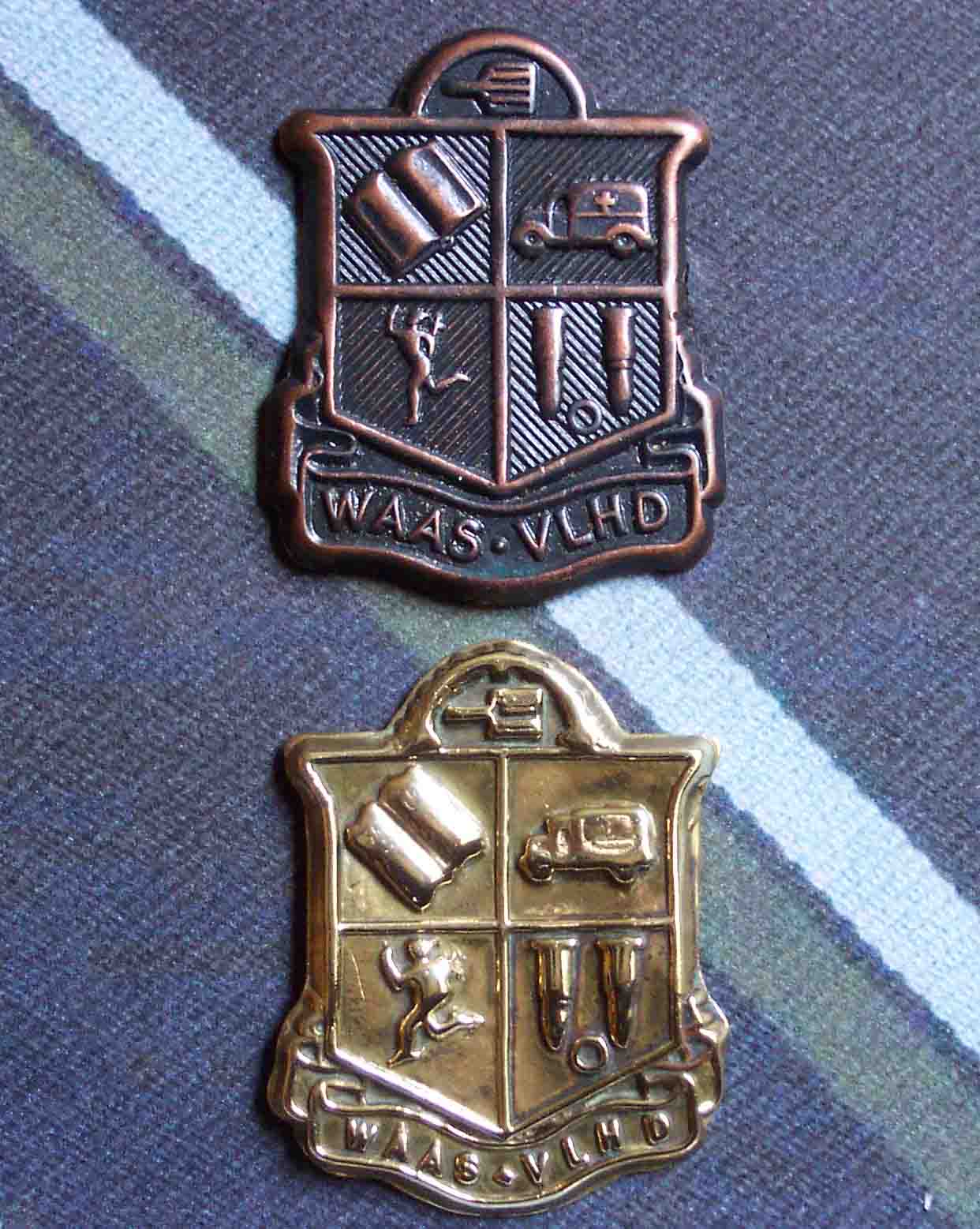 Although not exactly a Signal Corps cap badge, the above two illustrations in both brass and bronze do have very meaningful signals annotations.
Established at the beginning of the Second World War, the South African Woman's Auxiliary Army Service provided female personnel for four main branches during the war.
As can quite clearly be seen, the shield is split into four parts. The first has an open book for Clerical Staff. The second has a vehicle for Motor Transport (Ambulances). The third has a small 'Jimmy' for Signals Staff and the fourth has bullets for Munitions Staff.
Very unusual and I believe well worth a place in the Corps of Signals Cap Badge collection.