SOUTH AFRICA WITWATERSAND PROVINCE
CHROME METAL (Small)
LATE 1970's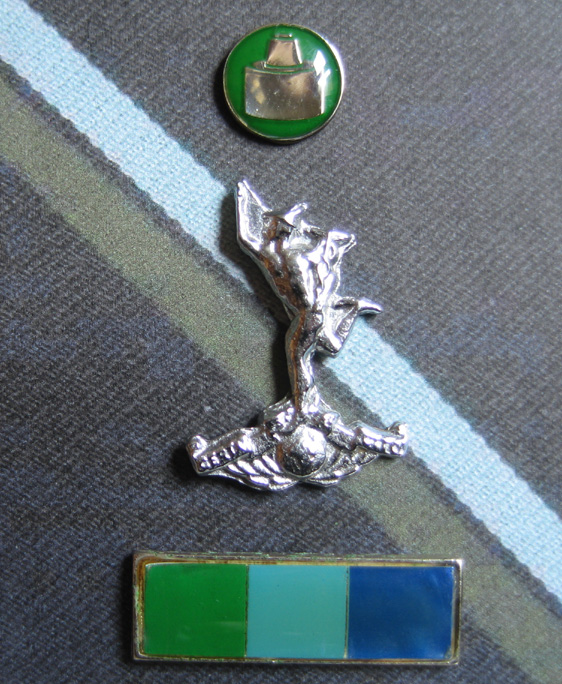 The above illustration is one of three scaled down versions of the original Bi-Metal Signals cap badge.
The first of the scaled down version of the badge was a Bi-Metal presentation that was worn without the Button badge as this concept had not been introduced at it's time of use.
The third version can be seen elsewhere in this site and was of a Grey/Black Metal.
The above Chrome version was the second of the scaled down badges and was the first to have both the Button badge and Balkie badge all together. This badge was phased out as it was deemed that the Chrome "Jimmy" merged too much on the sand-coloured beret it was worn on.
This illustration shows the Button badge of Witwatersand Province and the Gold Stamp, which was used to crush the ore of the gold bearing rock which is mined in the province.
My grateful thanks to Mr. Steve Seargent of SABADGES for his invaluable information regarding the scaled down badges.