SOUTHERN RHODESIA CORPS OF SIGNALS
BI-METAL
1964-1965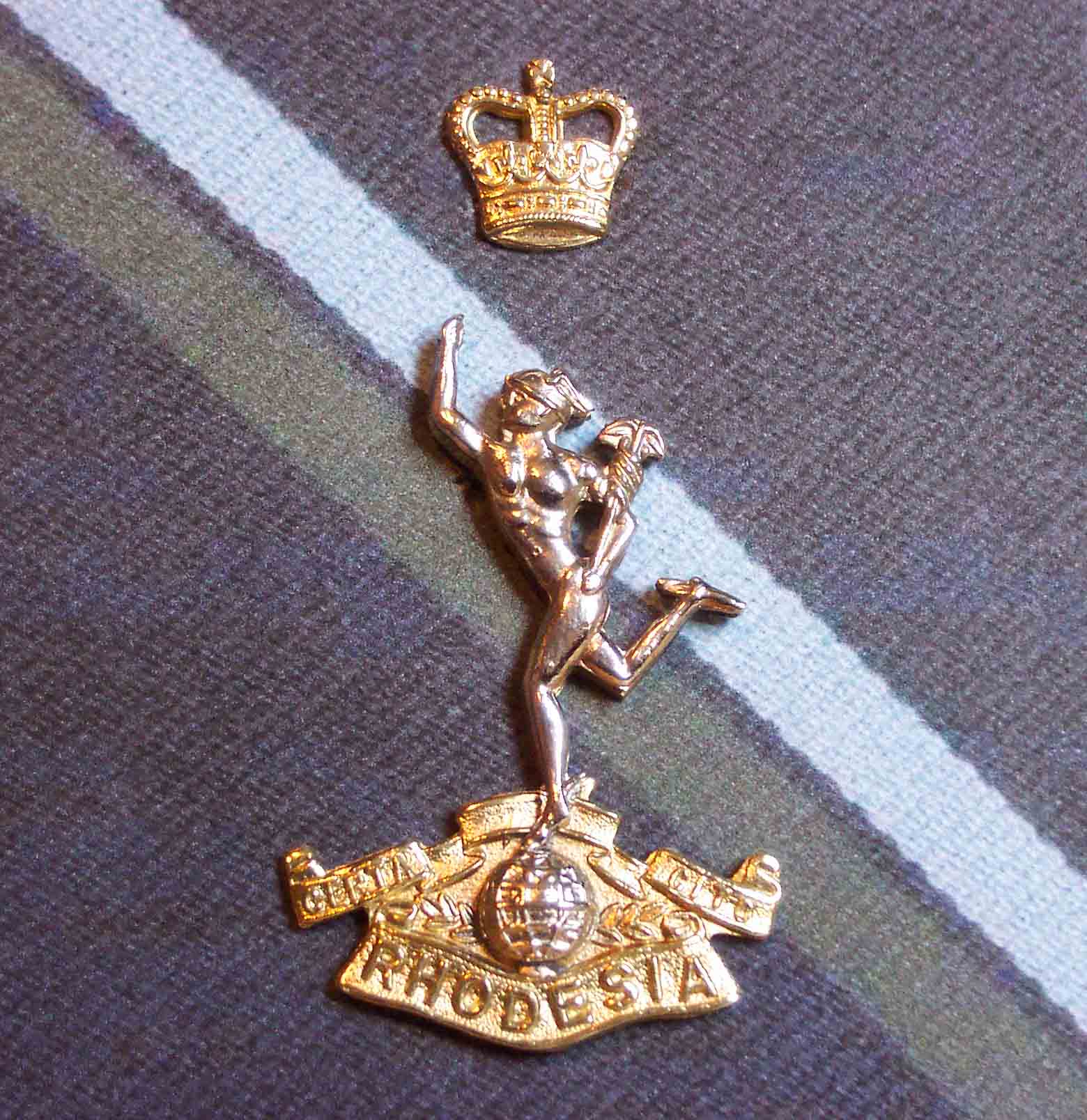 With the break up of the Federation of Rhodesia and Nyasaland on the 31st December 1963, the elements who made up the force returned to their respective governments.
The Southern Rhodesia Corps of Signals that had been in suspended animation was reformed on the 21st February 1964 but this time the Corps cap badge had a St. Edward's Crown.
This force remained until on the 11th June 1965 when all units with the prefix Southern Rhodesia adopted the new prefix Rhodesia and the Corps became the Rhodesia Corps of Signals.