SOUTH WEST AFRICA CORPS OF SIGNALS
ALL RANKS
1980 - 1990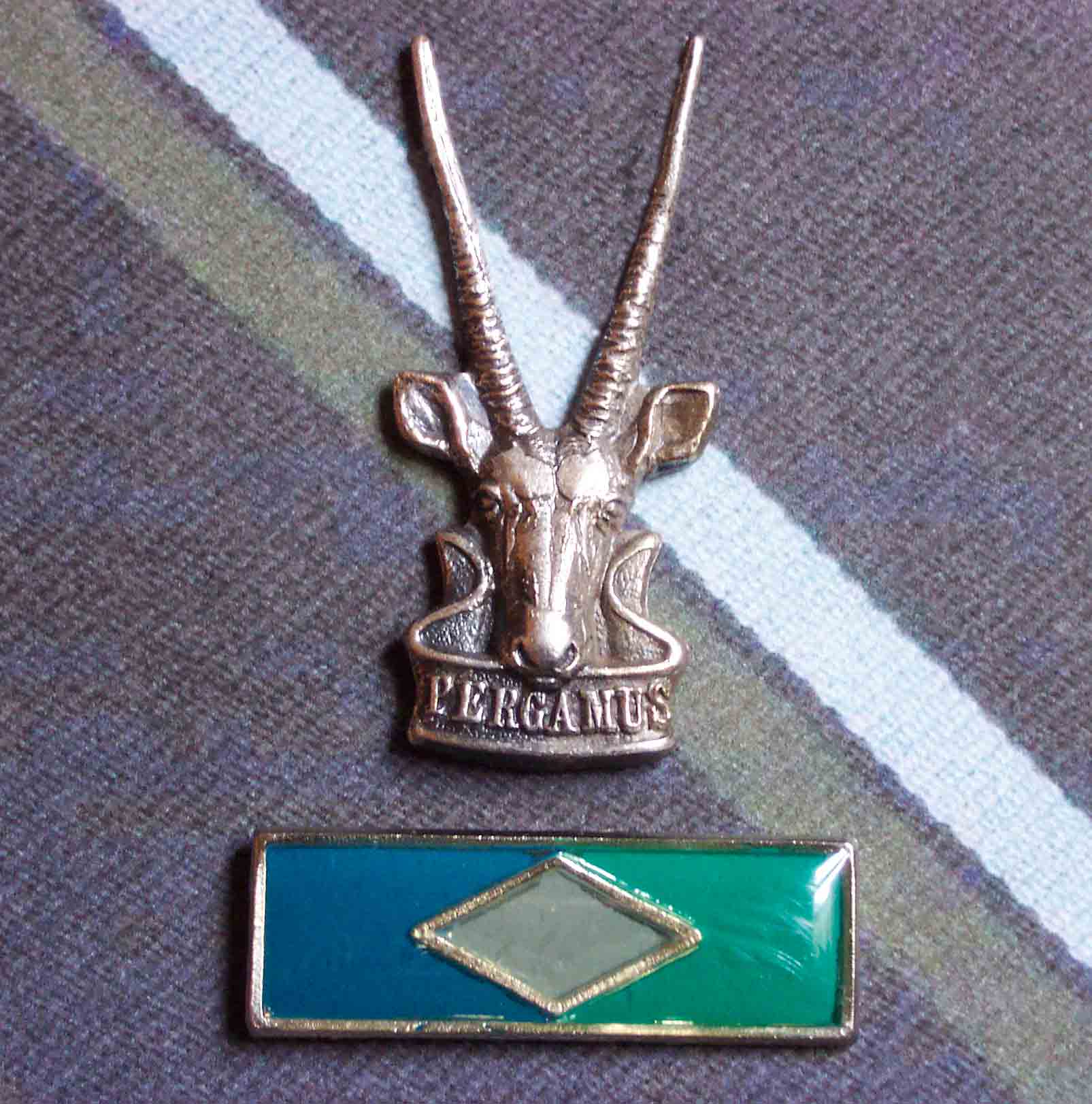 The South West Africa (SWA) Territory Force came under the command of the UN Administrator-General in August 1980 and started operations as a Defence Force with close links to the South African Defence Force (SADF), who were the previous ruling power prior to 1968.
Although the Corps did not have its own cap badge as the Defence Force badge was the universal "Gemsbok" deer which is illustrated above. SWA Signal Corps personnel did wear the distinctive 'Balkie' bar underneath the "Gemsbok".
SWA Signal Corps members did have their own collar badges however, which were only worn on their 'Step Out' tunic and consisted of Mercury standing on a diamond, these collar badges were made in an antique silver finish. 1 SWA Signal Regiment also wore a distinctive enamel/metal shield on the right breast pocket of their "Step Out" tunic.
The SWA Signal Corps ceased to exist on 21st March 1990 when Namibia (SWA) gained full independence and became a republic.