TRANSKEI NATIONAL DEFENCE FORCE
SIGNAL CORPS
ANODISED
1976-1994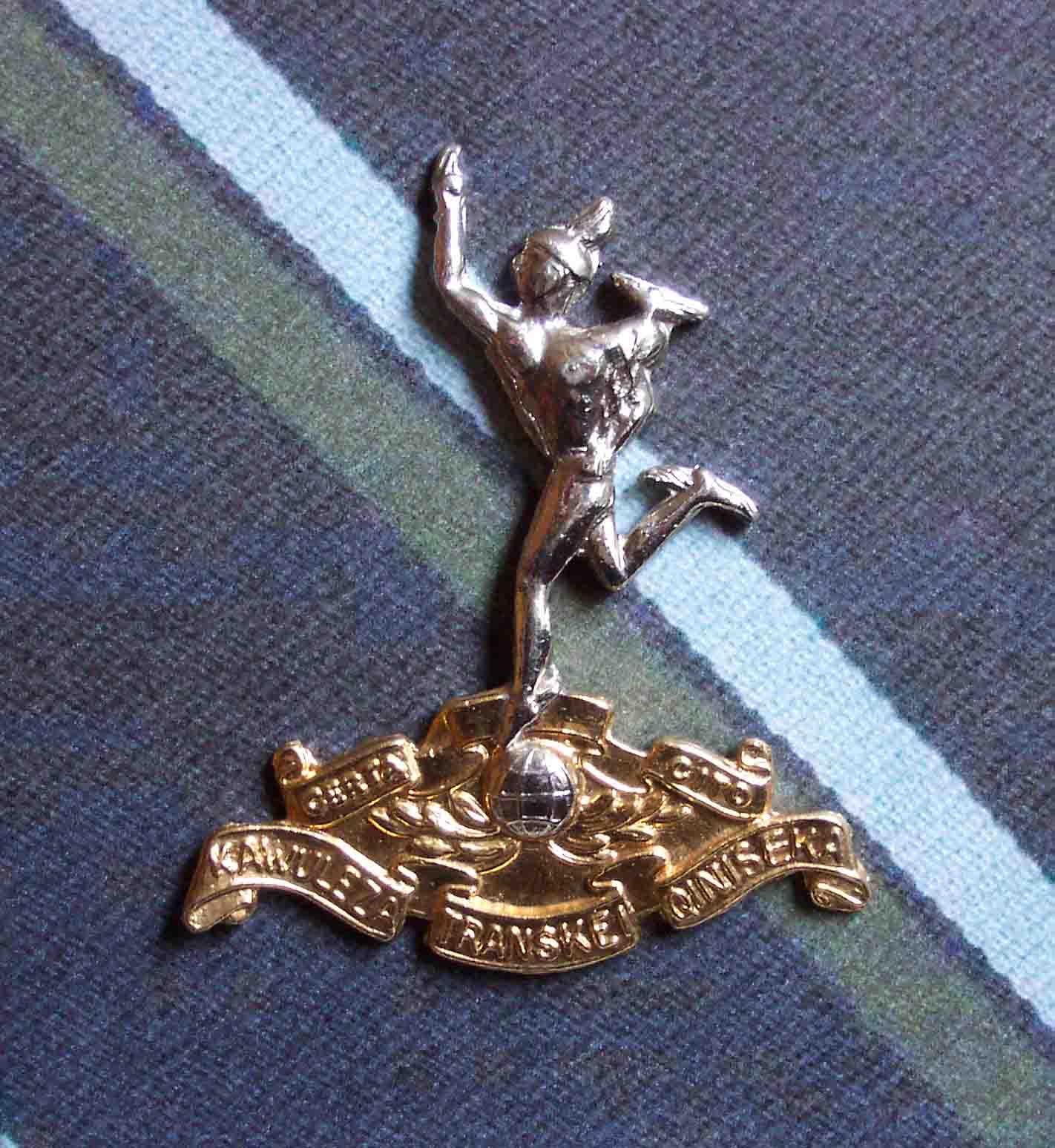 The larger of the two Xhosa homelands (Ciskei was the other) Transkei was granted self-government in 1963 and declared a Republic in 1976 (Which was not internationally recognised).
The Transkei National Defence Force was formed in 1976 when the country was under military rule from 1987 until it was incorporated into the Eastern Province of South Africa in 1994.
At this time the Transkei National Defence Force became part of the South African National Defence Force and the above illustrated cap badge ceased to exist.