SOUTH AFRICAN WESTERN PROVINCE
SIGNAL COMMAND HEADQUARTERS STAFF (ONLY)
ANODISED - CIRCA 1982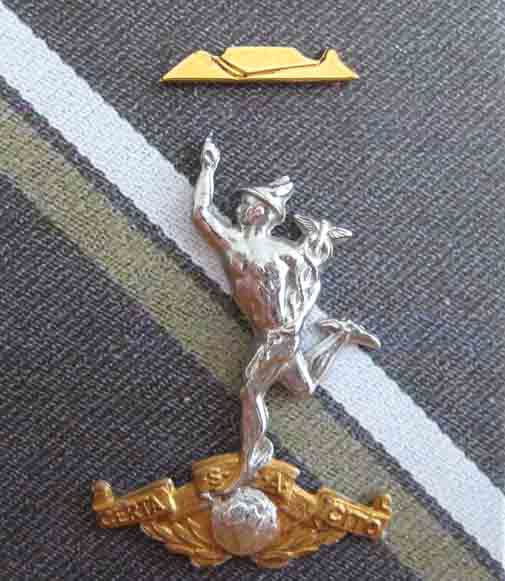 The above illustrated Button Badge and Jimmy was one of the very first Button Badges used by the SADF Signals and depicts Table Mountain and "Jimmy".
The design was used by the Headquarters Staff only of the Western Province Signal Command and was designed in 1982, some four years before other Button Badges became common use in the South African Signals Commands. These later badges were of an epoxy resin and metal construction. I currently have a copy of the "Art Card" drawing for this badge dated 26th October 1982.
I also have copies of the " Art Cards" and signed authorisations for several other Signal Command badges but all of these are dated 1986 or 1987.
This badge was made in very small numbers to accommodate the small number of personnel who made up the Headquarters Staff of the Western Province Signal Command and hence made this badge very scarce indeed. And possibly unofficial.