ZAMBIA ARMY SIGNAL CORPS
ORIGINAL INSIGNIA
1964 - 1971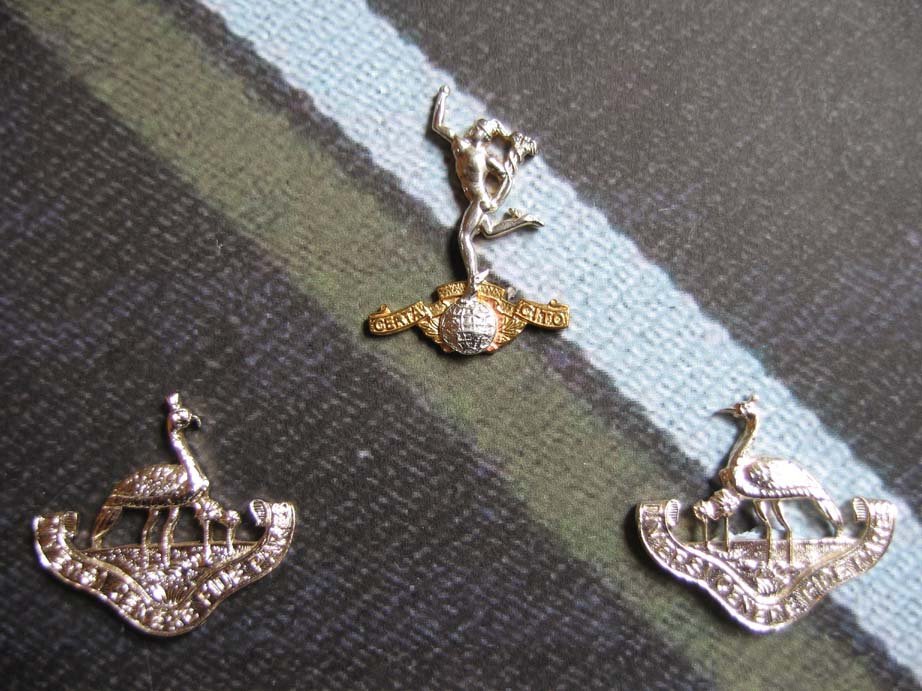 With the termination of the Federation of Rhodesia and Nyasaland on the 31st December 1963 when Northern Rhodesia became Zambia. Southern Rhodesia became Zimbabwe and Nyasaland became Malawi, certain badges and insignia remained.
In the case of the Zambia Army Signal Corps, from the 1st January 1964 the insignia that remained until approximately 1971 was a "Jimmy" with out a crown, and on either side of this was a Northern Rhodesia Regiment (Latter called the Zambia Regiment) collar badge.
The insignia changed in 1971 to the current design of "Jimmy" with the word Zambia at the bottom and a Fish Eagle at the top. I am still unaware if this design which is currently used as arm flashes, has ever been issued as a cap badge in it's own right.