ZAMBIA ARMY SIGNAL CORPS
ARM SHIELD
1964 - CURRENT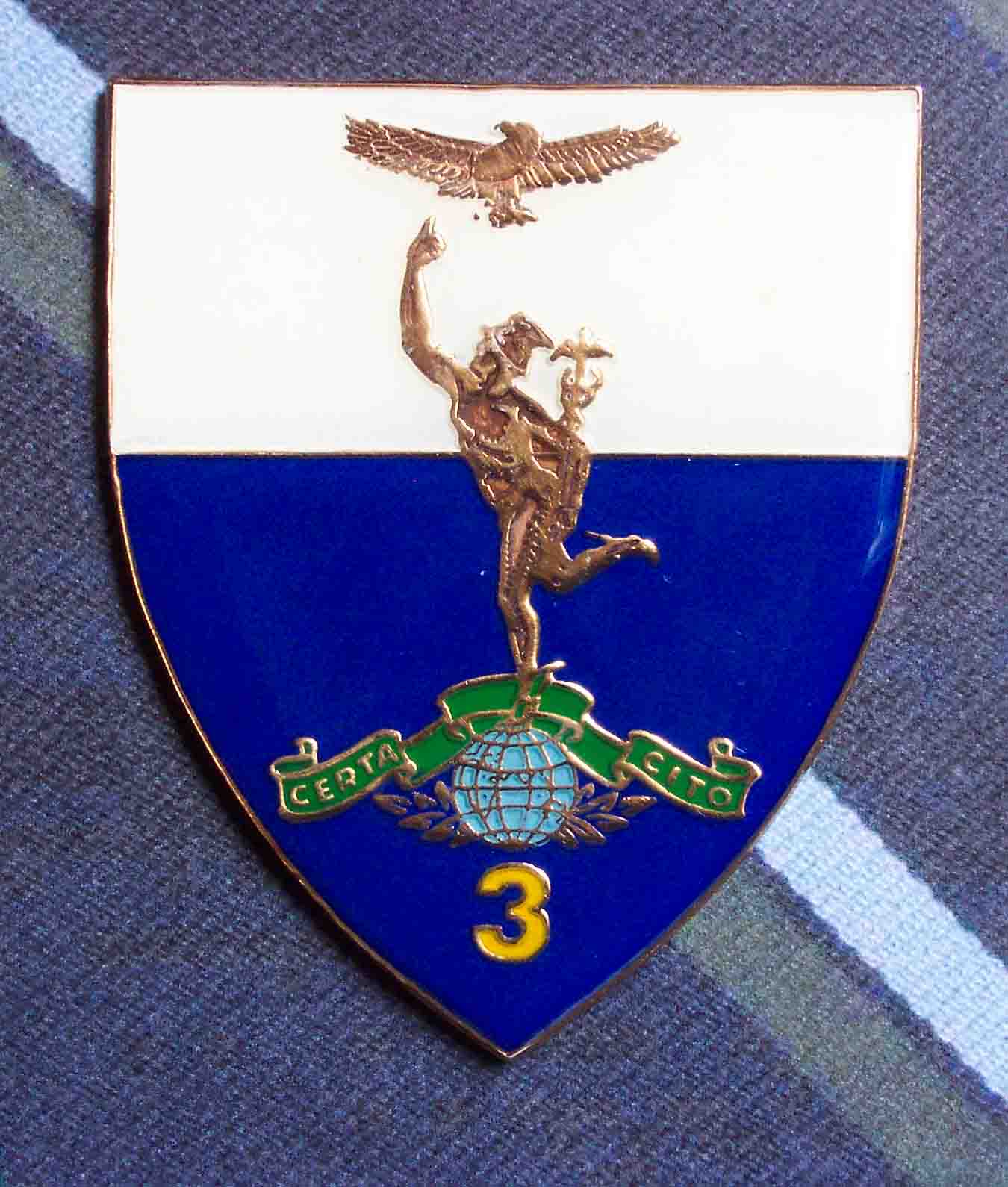 The Zambia Army Signals Corps evolved from the pre-independence Northern Rhodesia Signals Squadron, which in turn had been formed from the former Rhodesia and Nyasaland Corps of Signals. This ended in 1963 with the termination of the Federation of Rhodesia and Nyasaland.
The original cap badge worn was that of the Royal Corps of Signals but without the crown, the uniform and badges were those of the Zambia Regiment.
The emblem of the Zambia Army Signals Corps is currently the same as the Royal Signals except for a scroll at the bottom with the word Zambia and a Fish Eagle where the monarchs crown would be on the Royal Signals badges.
It is not known if the Zambia Army Signals Corps emblem was ever issued as a cap badge but the above illustration is currently worn by Corps members as an Arm Shield. In this case it is for the 3rd Signal Squadron denoted by the number at the bottom. At the time of putting this site together there were three Signal Squadrons in the Zambian Army Signal Corps.