PEOPLE'S REPUBLIC OF BANGLADESH.
CORPS OF SIGNALS.
BRASS, OTHER RANKS.
1990 - CURRENT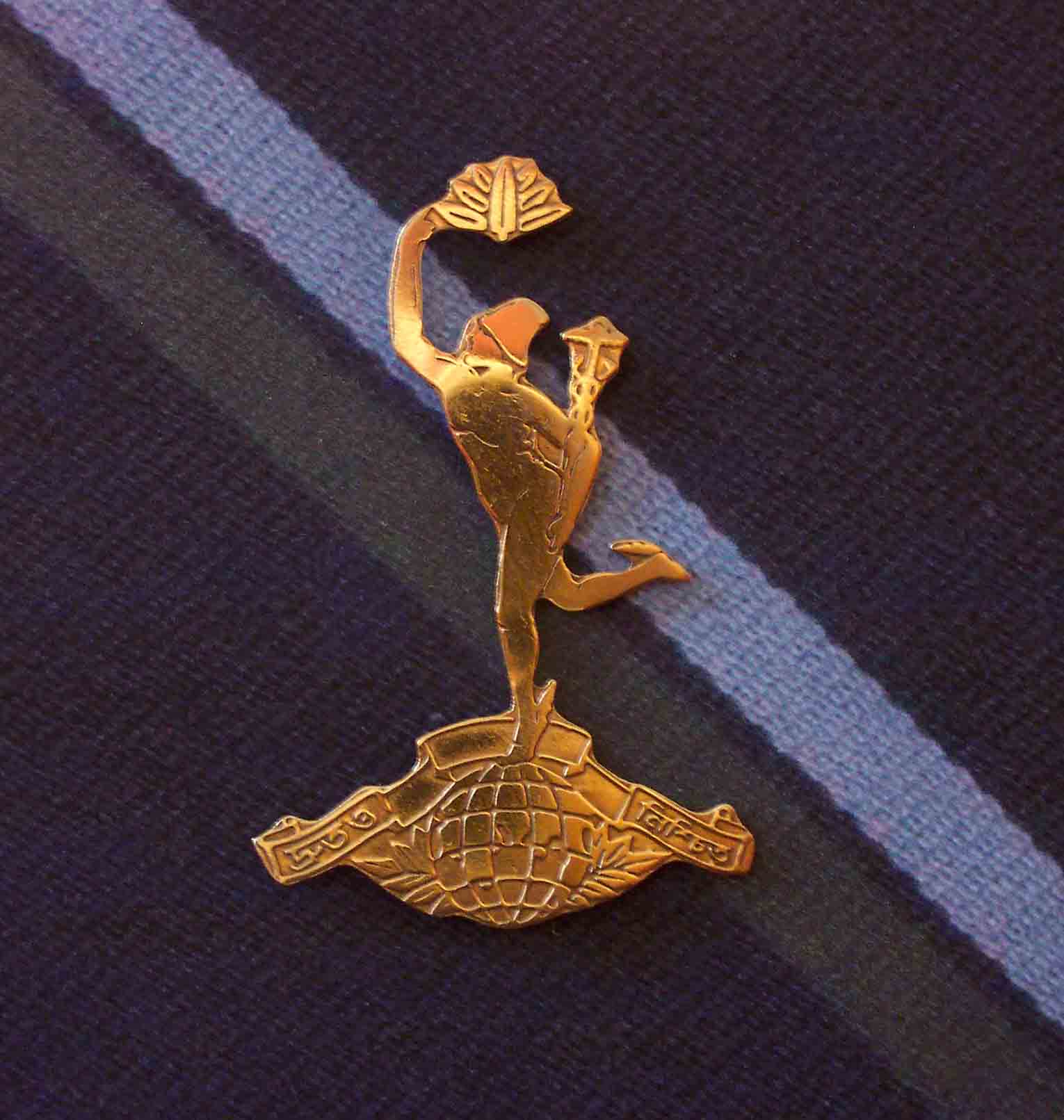 The Bangladesh Corps of Signals was formed in 1971 when East Pakistan broke away from Pakistan and become the
People's Republic of Bangladesh.
The initial members of the Corps were drawn from former personnel who had served in the Pakistan Army Signals, East Pakistan Regiment Signallers, and former Pakistan Air Force and Navy personnel.
From the outset, the Bangladesh Corps of Signals units were short of everything, equipment and personnel until the Army started a program of standardization and modernisation.
The above cap badge is an up dated design from the original 1971 version. This badge dates from the early 1990's.