CORPS OF SIGNALS MALAYSIA
ALUMINIUM and ANODISED ALUMINIUM
1972 - 1974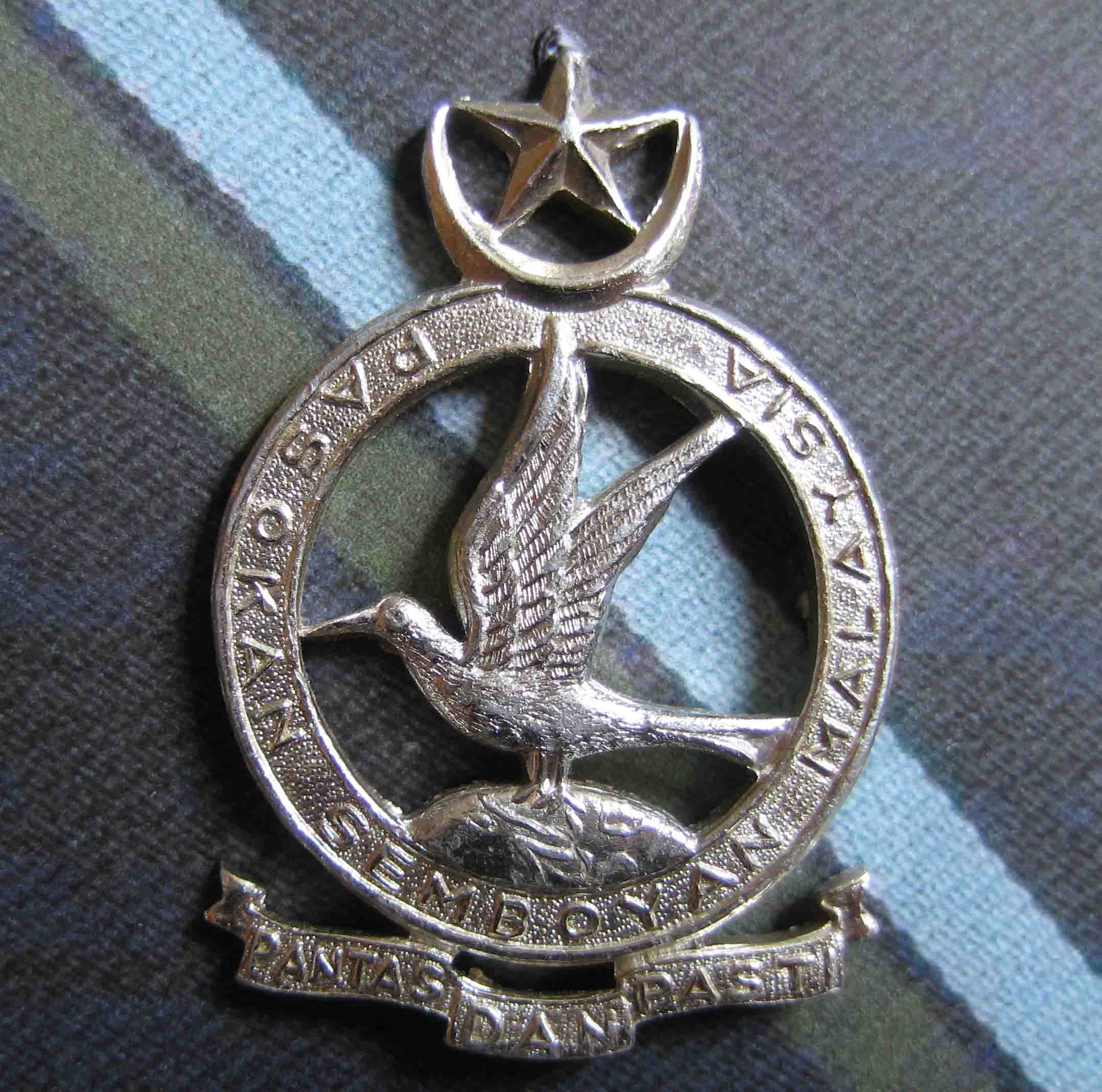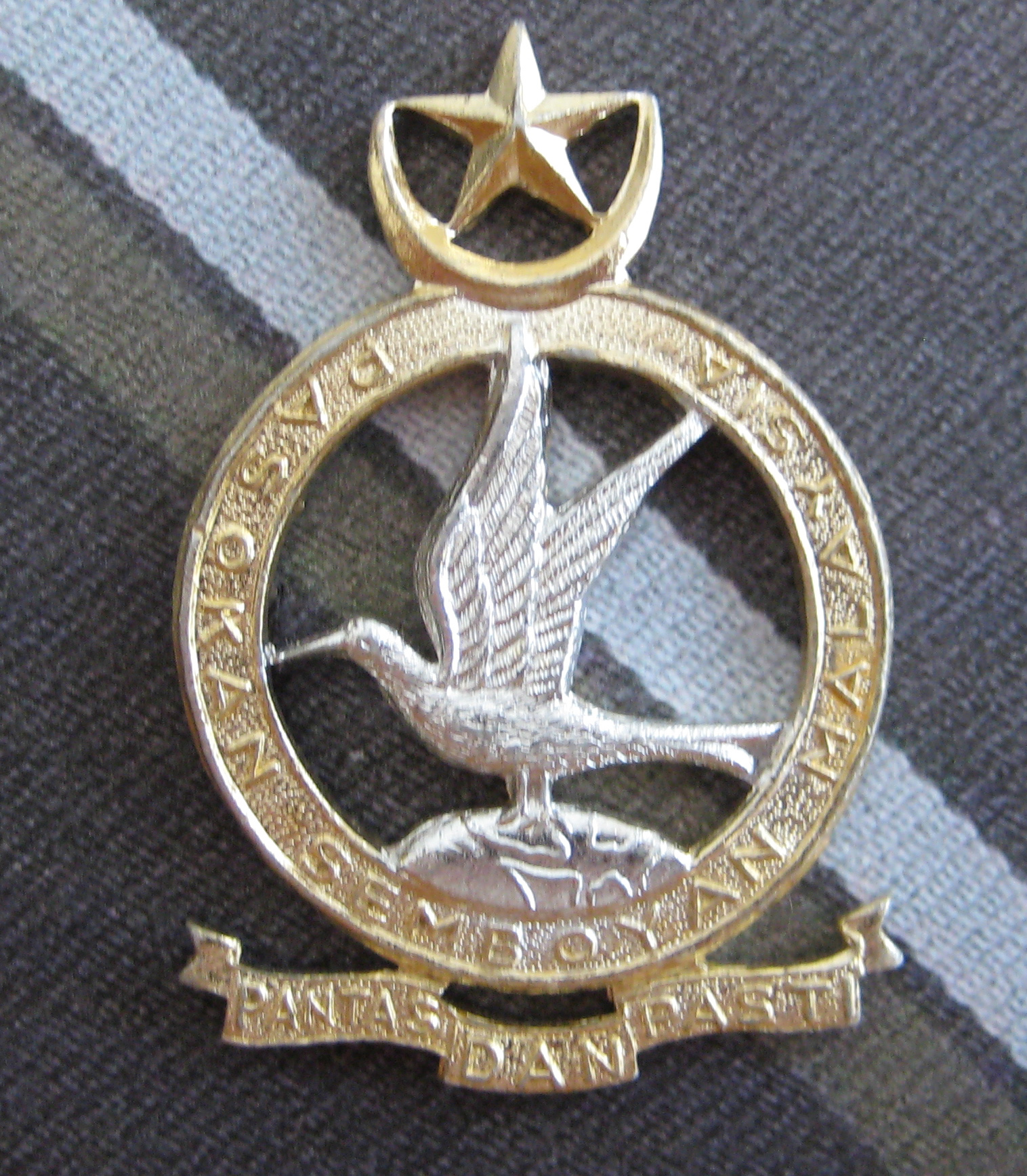 Although the badge of the Federation of Malaysia Corps of Signals stayed basically the same from 1952 until 1974. The badge actually changed slightly in 1972 when the Malay Crown was removed and replaced by the Star and Crescent. Two versions of which can be seen above.
At the time the wording on the circlet and motto on the scroll at the bottom of the badge changed.
The circlet wording changed to Pasokan Semboyan Malaysia meaning Corps of Signals Malaysia. The wording on the scroll changed to Pantas Dan Pasti meaning Swift and Sure.
The badge changed completely in 1974 by order of the Army Dress Committee to the Army Cap Badge but the Corps collar badges stayed along with a cloth breast badge depicting the Sea Tern.