INDIAN CORPS OF SIGNALS
50th (INDEPENDANT) PARACHUTE BRIGADE
SIGNAL COMPANY
OFFICER'S WIRE WOVEN CAP BADGE
1947 - CURRENT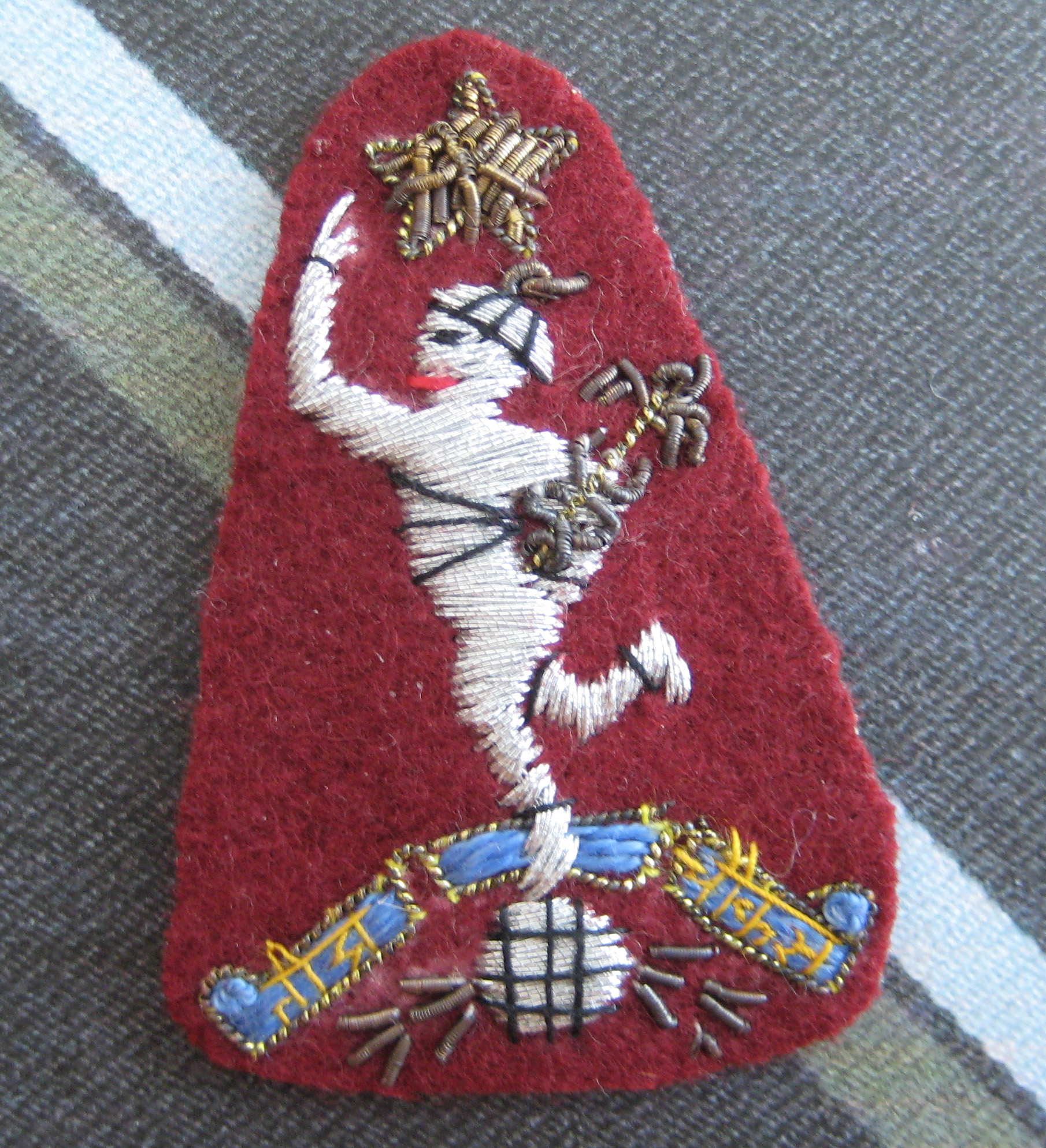 The first Indian airborne formation was the 50th Independent Parachute Brigade which was raised on 24th October 1941. It contained British, Indian and Gurkha parachute brigades along with other support units.
After independence in 1947 by which time 50th Parachute Brigade had increased to Divisional strength, it was again down sized to become 50th and 77th Parachute Brigades. The latter being disbanded in 1951.
From the 1980's 50th (Independent) Parachute Brigade has comprised of two parachute battalions and one special forces battalion. Part of 2nd Parachute Battalion along with other support units is 50th (Independent) Parachute Brigade Signal Company which is part of the Indian Corps of Signals.
As with other airborne signallers who are part of their countries Corps of Signals. The "Jimmy" badge they wear has a maroon backing that indicates they are part of Airborne forces. This is especially prevalent when not wearing their maroon "Red Devils" beret which is not always the case dependent on the area of conflict they may be serving in. This can be seen below with "Jimmy" on a visor type camouflage hat.