INDIAN SIGNAL CORPS.
BRASS AND WHITE METAL
1934 - 1947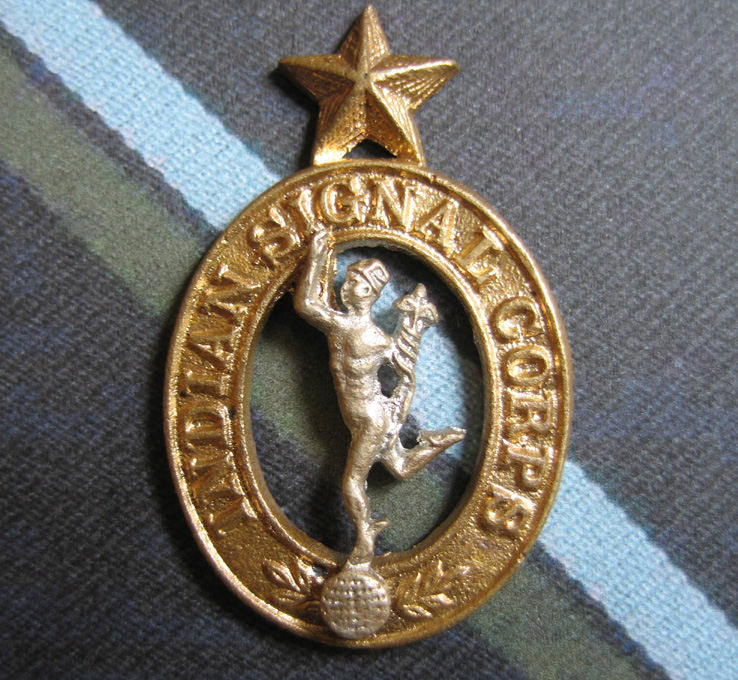 The above illustration of the Indian Signals Corps is a very early 1934/35 sand cast brass and white metal version of the newly named Corps.
This particular badge has the manufacturers name on the reverse side being T. Binari & Brothers of Uttar Pradesh, India.
As with other early versions of the locally made Signal Corps badges, this particular specimen has an extra piece of casting on the circlet where "Jimmy's" hand is attached to it. Later versions had a white metal Jimmy welded onto the circlet as can be seen elsewhere in this collection.