INDIAN CORPS OF SIGNALS
OFFICERS CROSS BELT BADGE
BRASS & WHITE METAL
1970's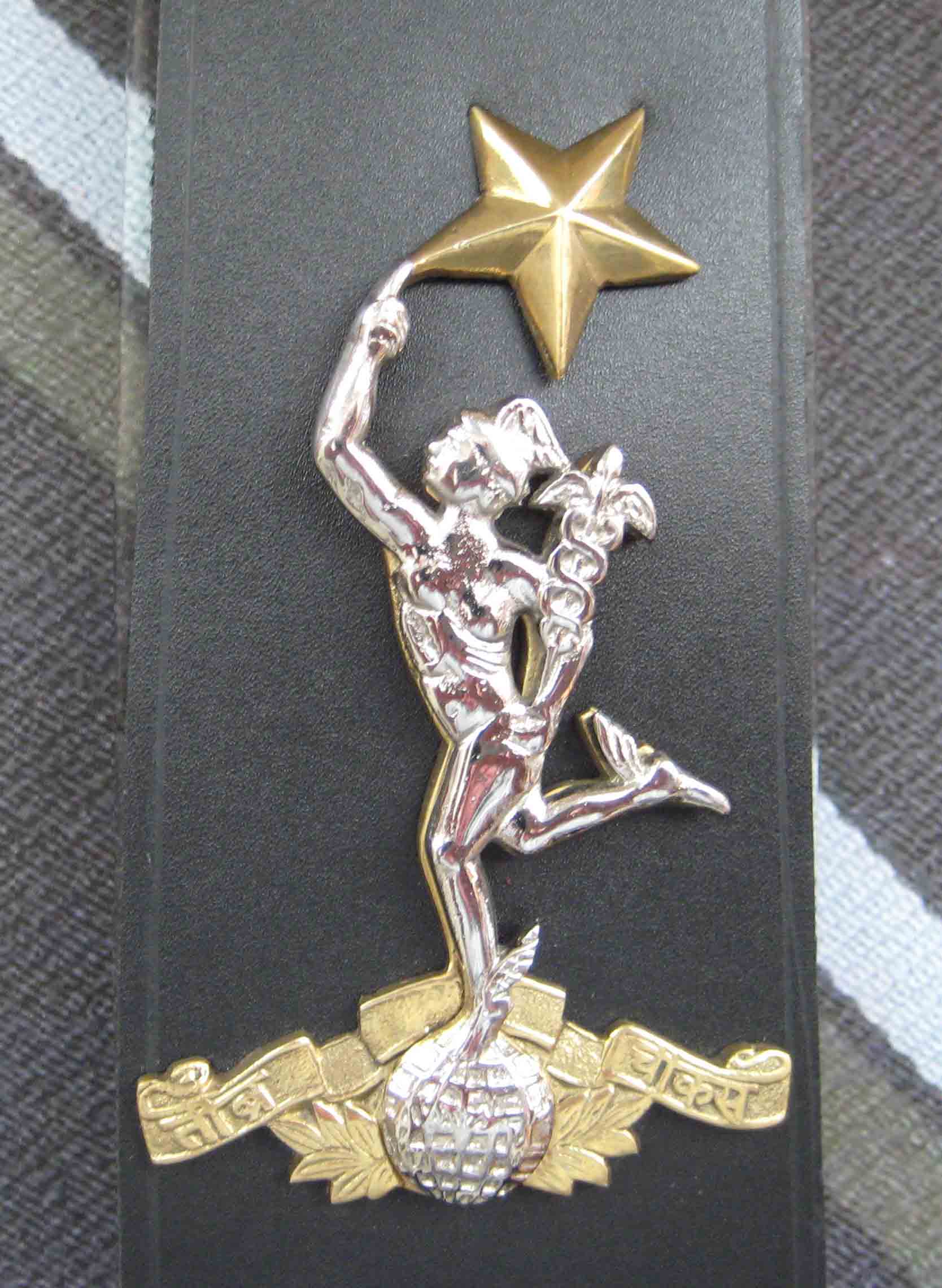 The above illustrated badge is that of a five inch high Indian Corps of Signals Officer's Cross Belt embellishment. This badge was worn with an accompanying Lion Head fob which was attached to an Inkerman Chain and metal whistle. All were attached to a black cross belt.
The badge depicted above is of the early version which was made of brass and white metal. The current Officer's Cross Belt embellishments which can be seen in the photograph below, has an all white metal badge along with the fob, chain and whistle.
There is a full sized photo elsewhere on this site showing a complete Cross Belt and embellishments as worn by Officers of Queen Elizabeth II Royal Gurkha Signals.