INDIAN CORPS OF SIGNALS
OFFICER'S WIRE WOVEN
JUNGLE HAT BADGE
1947 - CURRENT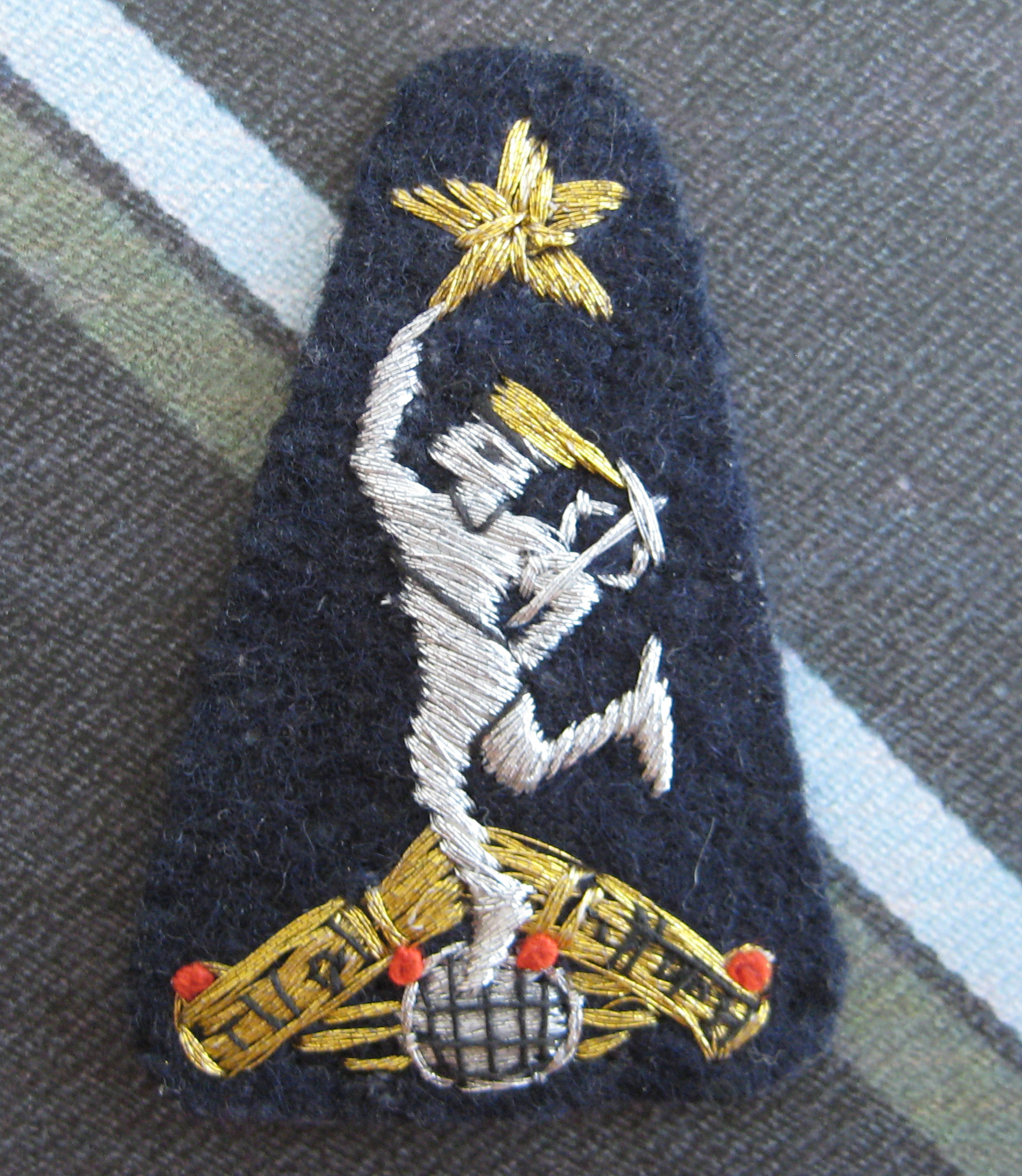 At the start of the 21st Century technology, equipment, transport, clothing and many other aspects of military life and work have changed considerably since the Corps came into being in it's own right in 1947.
One very small change can be seen here with the photograph below of a Indian Corps of Signals Officer's Wire Woven hat badge attached to a Jungle (Booney) Hat. In the modern Indian Army there are several forms of headdress especially where one third of personnel are made up of Sikh soldiers who wear a turban. In that particular case the badge would go on the front of the turban. However, the beret still reigns supreme.
The days of Bullion badges other than for full dress uniforms, seems to have passed in favour of cost effectiveness and ease of manufacture to wire woven badges. This seems to be the case in most armed forces around the world for combat style clothing.