INDIAN CORPS OF SIGNALS
BI - METAL
TEZ O SAHIH
(Motto)
1947 - 1949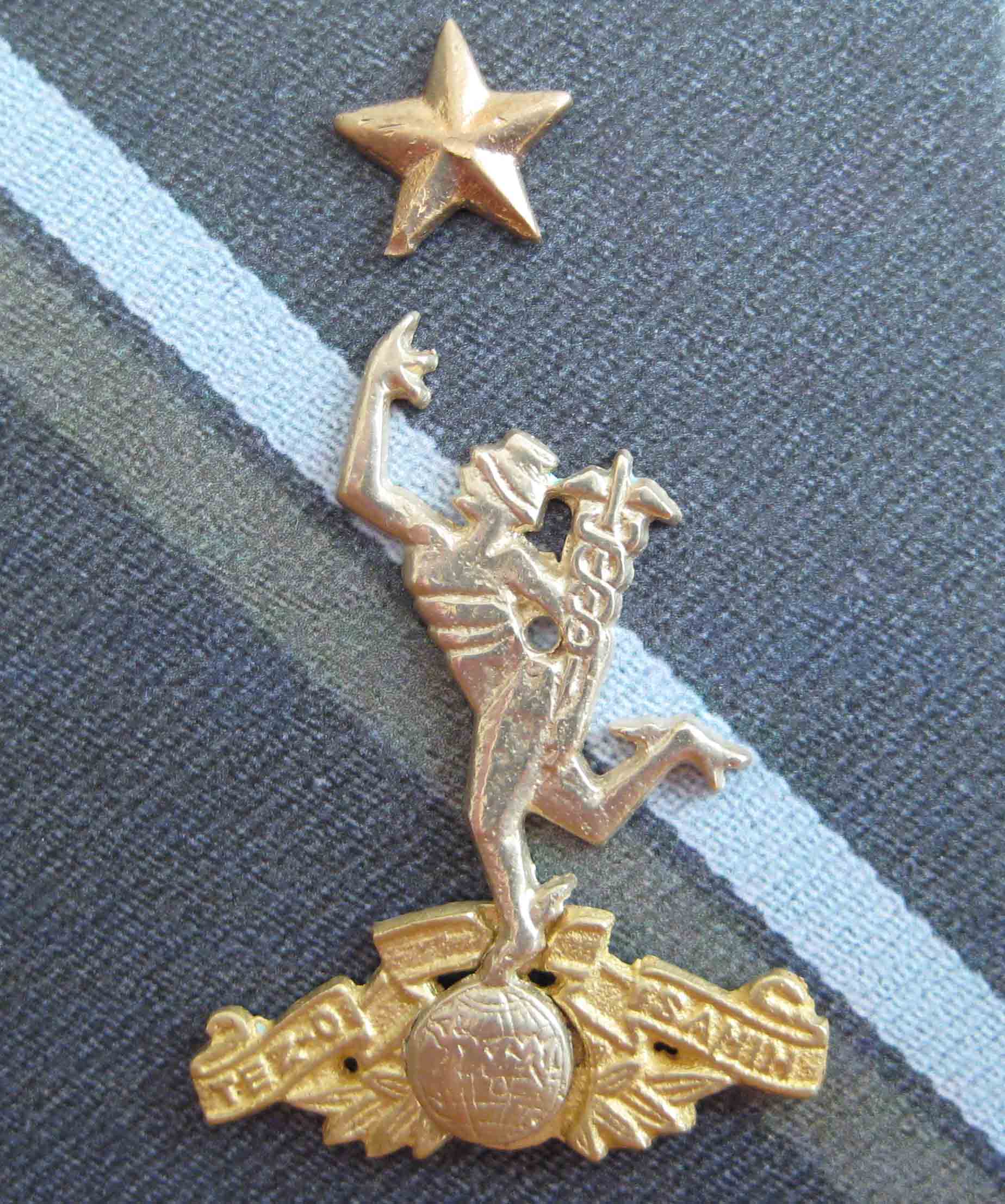 The above illustrated cap badge of the Indian Signal Corps has the original motto of the Corps TEZ O SAHIH written in Roman script and freely translated means Certa Cito or Swift and Sure. Previous badges of the Corps had the motto written in Devangari script, two versions of which can be seen elsewhere on this site.
This particular badge was only issued for a short period of time from I believe early 1949 with the Roman script until the motto was changed at the end of 1949 to the current motto of the Corps which is TEEVRA CHAUKAS or Swift and Sure/Secure. The design of the badge also changed very slightly at this time to the badge that is worn today.
The Indian Signal Corps became the Indian Corps of Signals on the 26th January 1950 upon the country gaining it's full independence.