INDIAN SIGNAL CORPS.
GILDED METAL AND WHITE METAL.
1934 – 1947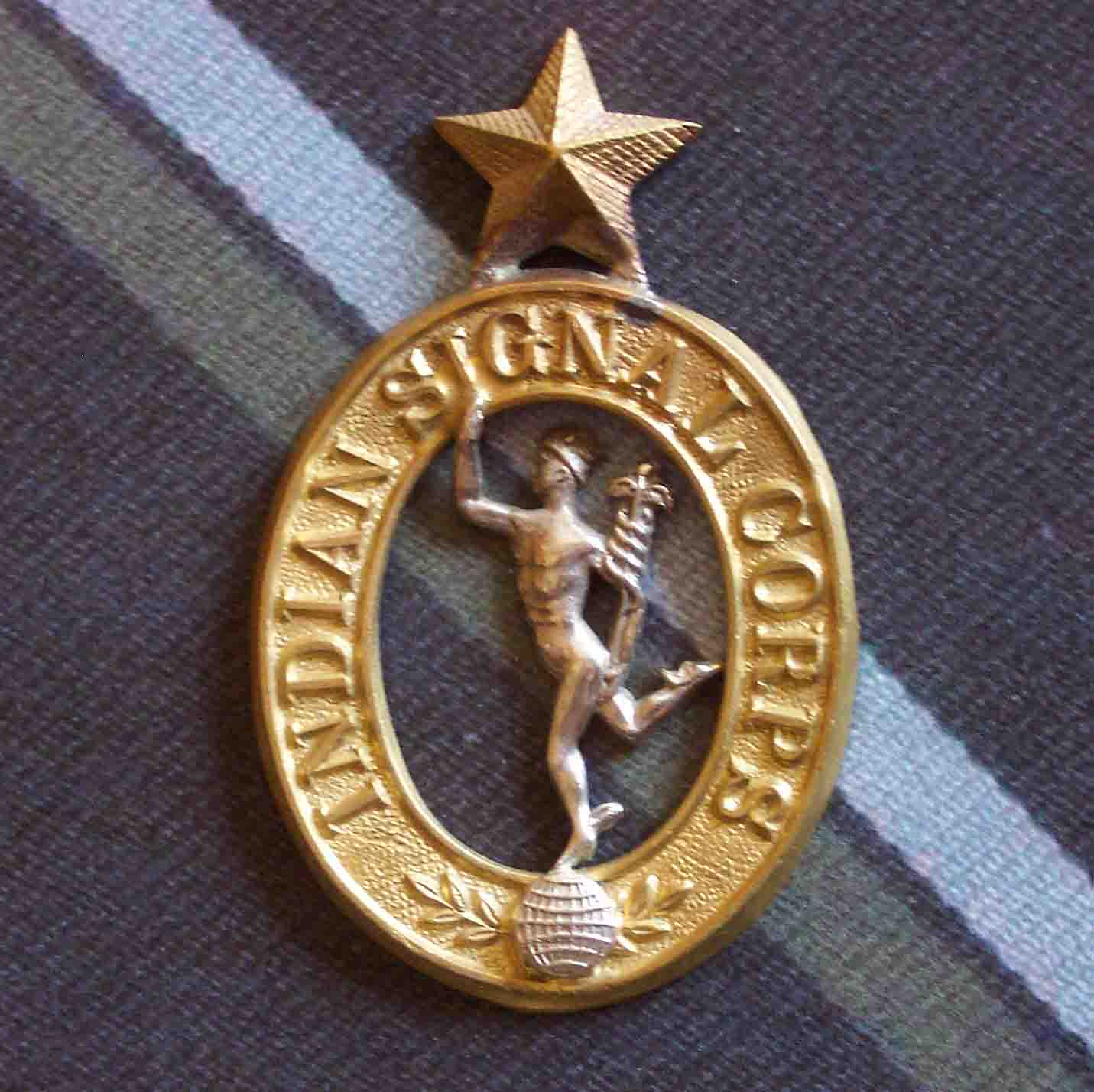 On the 17th April 1920 various signal units were brought together to form the Indian Signal Corps. From 1928 to 1934, personnel of the Corps were permitted to wear the badges and buttons of the Royal Corps of Signals
In 1934 the Corps was formally authorised a crest which comprised the figure of Mercury in silver or white metal on an oval shaped gilt or gilded metal bearing the title Indian Signal Corps and the whole surmounted by a five pointed star. 'The Star of India'.
As the reigning monarch King George V was also Emperor of India, the imperial crown was replaced by the 'Star of India' on all badges of this period. Officers of the period were permitted to wear a Bronze version of the cap badge.