INDIAN SIGNAL CORPS.
BRASS AND WHITE METAL
1949 - CURRENT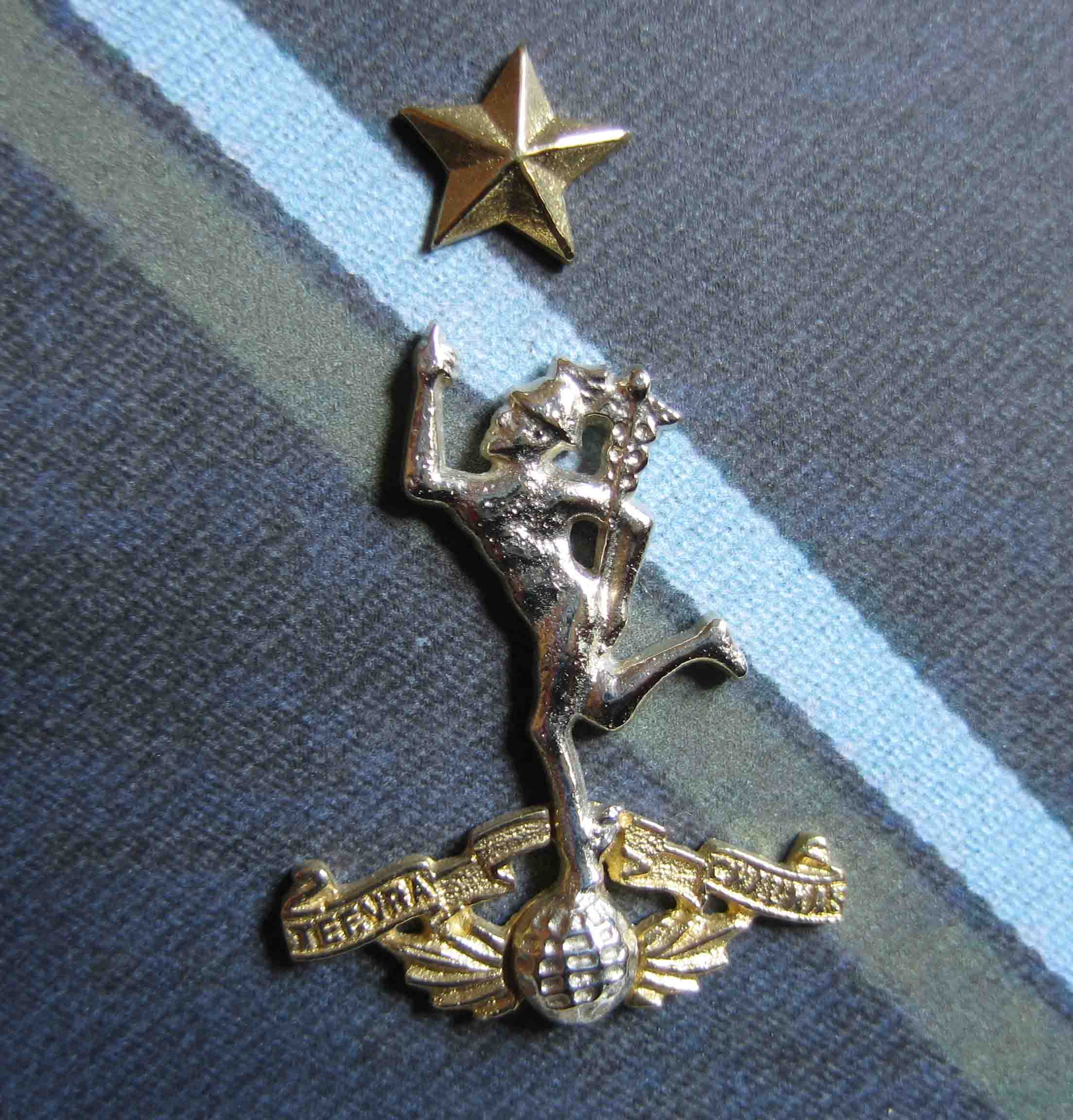 The original Indian Signal Corps motto that appeared on the 1947 version of the Corps cap badge was Certo Cito translated freely as TEZ O SAHIH. This appeared on the badge written in Devngiri script on either side of the Globe that "Jimmy" stands on. Illustrations of this version of the cap badge can be seen elsewhere in this site.
The new 1949 version of the Indian Signal Corps cap badge that appears above, shows the new Corps motto TEEVRA CHAUKAS and once again freely translated means Swift and Sure/Secure.
Out of all the badges that I have in this collection. The above illustration is the only one that has a small void at the bottom of the badge between the Oak Leaves and the Scroll. Every other badge I have seen has the Oak Leaves and Scroll combined around the Globe.