INDIAN CORPS OF SIGNALS
OFFICER'S BULLION BERET BADGE
1949 – CURRENT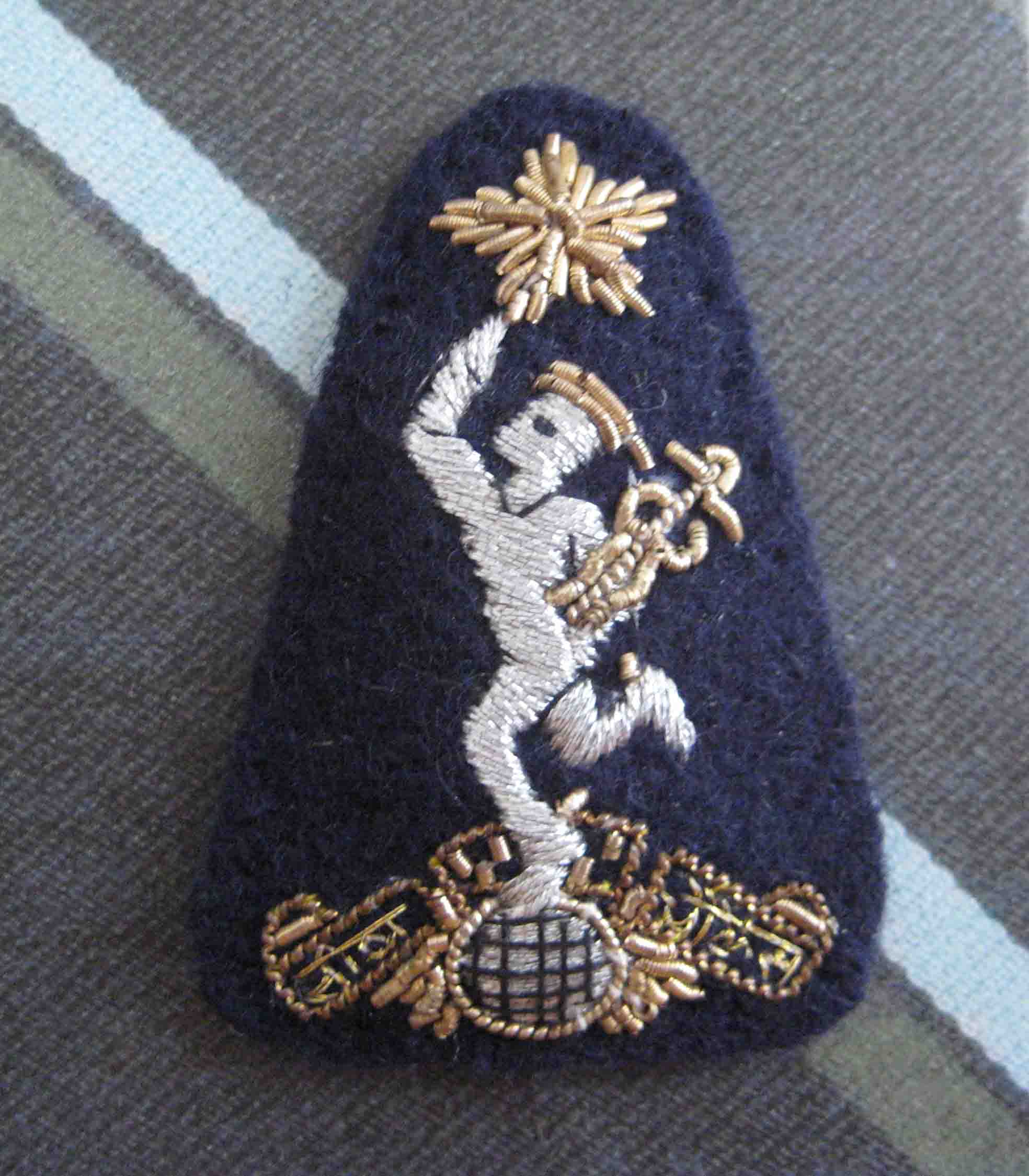 With the coming of independence in 1947 the then Indian Signal Corps still had Royal Corps of Signals personnel serving with them. It is know that these British Officers had their beret badges made locally in India but still kept the Certa Cito motto scroll at the bottom and the Star of India at the top. An example of this can be seen elsewhere on this site.
On the 26th January 1950 when India attained full sovereignty the Indian Signals Corps was re-designated Corps of Signals.
With the change of motto in 1949 from TEZ O SAHIH to TEEVRA CHAUKAS meaning Swift and Sure/Secure, Officers of the Corps had their own bullion beret badge made as can be seen in the illustration above.