ROYAL MALAYSIAN CORPS OF SIGNALS.
ANODISED METAL.
1974 - 1994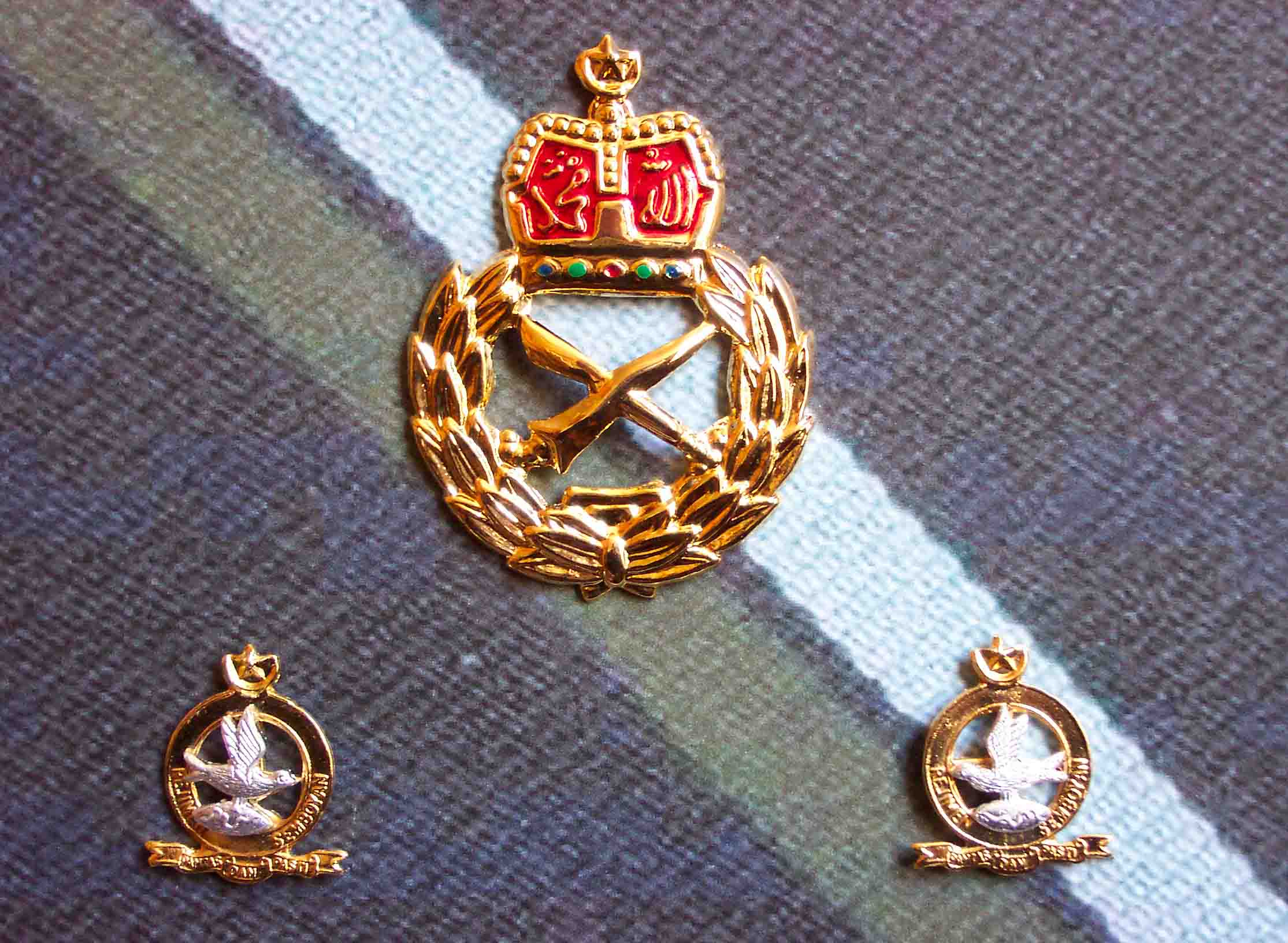 In 1974 the Army Dress Committee ruled that all personnel of the Army wear the same standard dress. To differentiate each Corps, the individual soldier was to wear the Corps insignia on his breast pocket. This meant the Army cap badge illustrated above with the crossed Kris and Malay Parang surmounted by the Royal Crown replaced the Corps cap badge.
On 9th June 1992 the Corps became the Royal Corps and the name was changed from Regiment of Malaysian Signals to Rejimen Semboyan Diraja (Royal Signals Regiment). At this time the Corps collar badges were still worn with the Armed Forces cap badge and a new arm patch was also introduced for each branch or Corps as shown below.