PAKISTAN CORPS OF SIGNALS.
OTHER RANKS.
BI - METAL.
1976 - CURRENT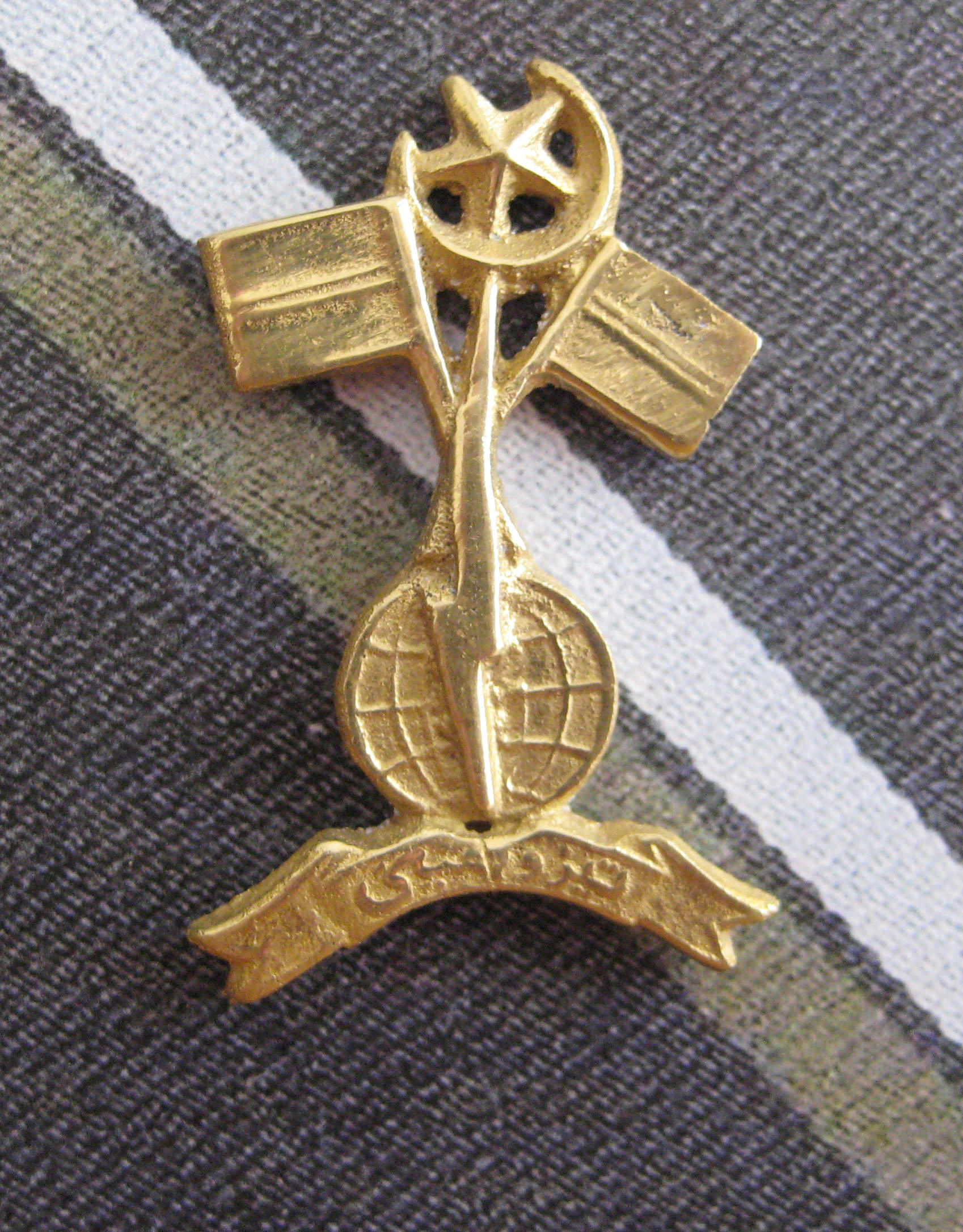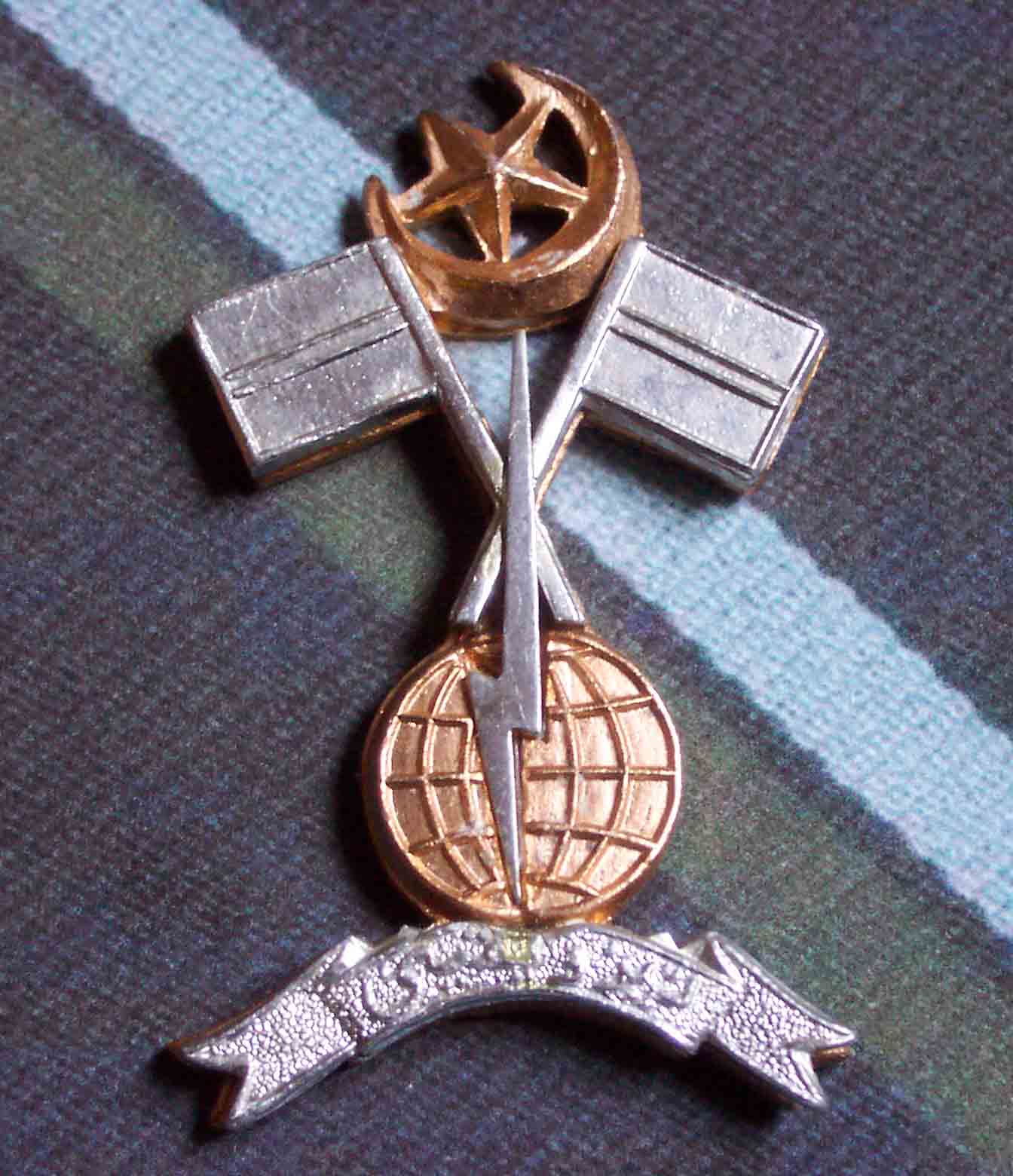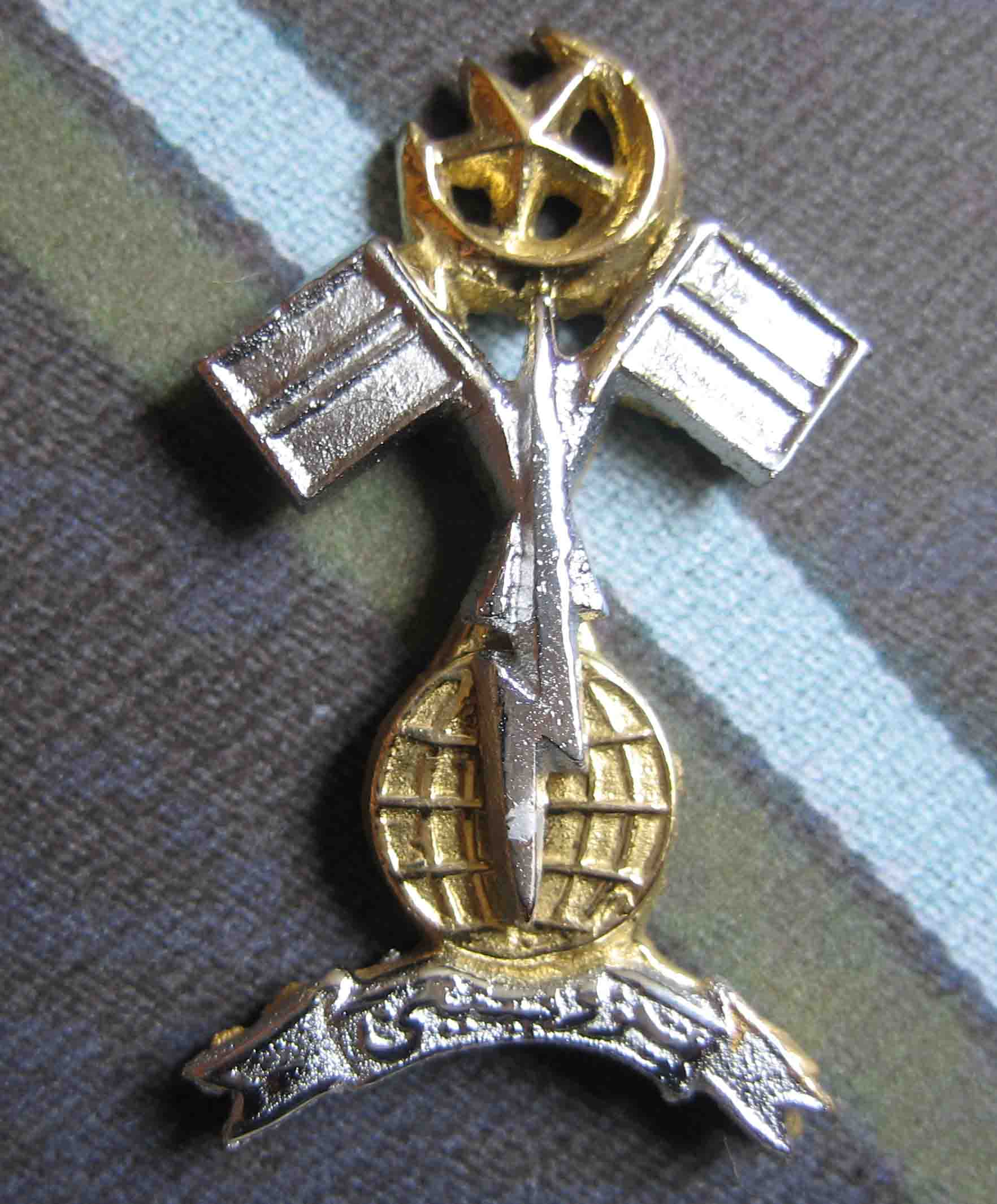 (Brass) (Aluminium) (Bi-Metal)
On the 23rd March 1956 when the Islamic Republic of Pakistan was proclaimed, the Army Signal Corps was re-designated as a
'Corps of Signals'
Major reorganisation took place in the Pakistan Army in 1961, at which time Corps nomenclature was changed so that Regiments and Squadrons became know as Battalions and Companies.
In 1976 the above illustrated cap badge was originated for the Pakistan Corps of Signals. In 1978 the original School of Signals that was formed in 1947 was upgraded to the Military College of Signals.
The Pakistan Corps of Signals has a nickname which is Kabutor, and symbolises reliability.
The Arabic writing under the globe means Speed and Reliability.