QUEEN'S GURKHA SIGNALS.
OTHER RANKS – BI METAL
CIRCA 1954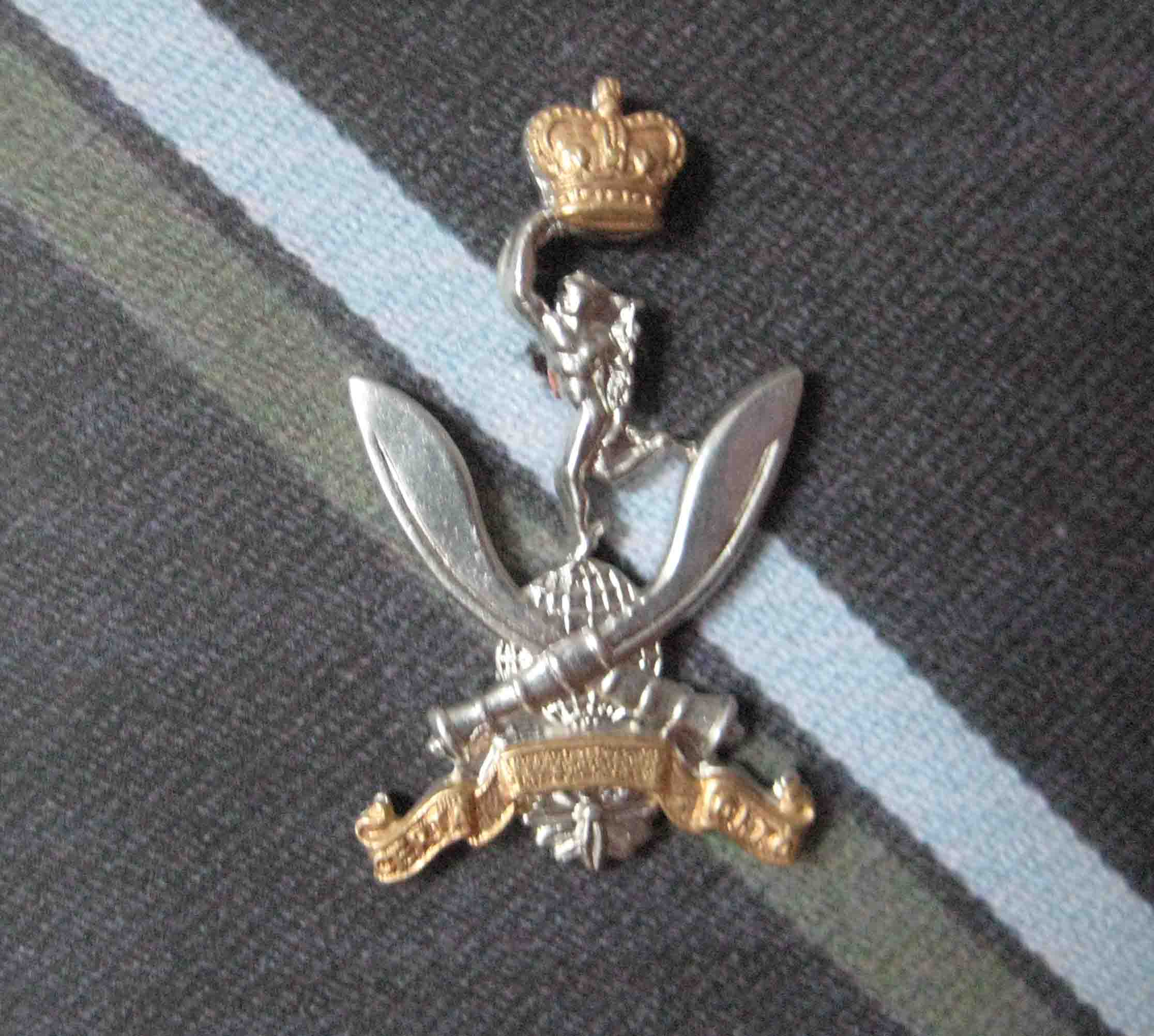 As is well known the Queen's Gurkha Signals were re-badged on the 23rd September 1954 when they ceased to wear the Royal Corps of Signals cap badge in favour of their own design. This took place in a ceremony held at Lamjung Camp, Kuala Lumpar.
At the time they were only known as the Queen's Gurkha Signals as they did not receive the "Royal" title until Her Majesty Queen Elizabeth II granted this title in 1977, her Silver Jubilee Year.
A little oddity. The badge below is exactly the same as the one at the top except it seems to have slipped past the quality control, as parts of the casting have not been removed and has left a non-voided badge.