QUEEN ELIZABETH II ROYAL GURKHA SIGNALS
OFFICERS CROSS BELT AND POUCH
1947 - CURRENT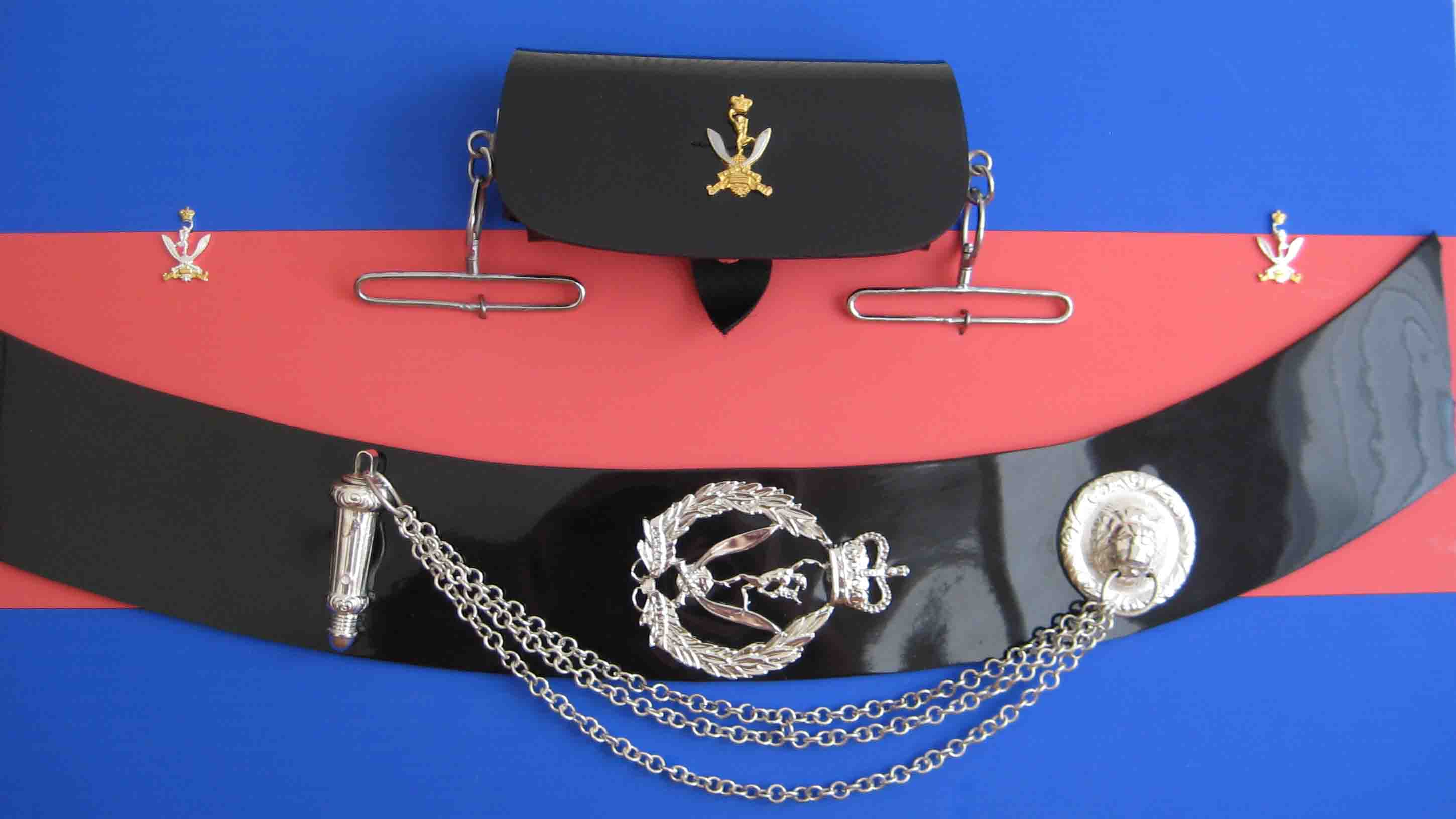 The modern day Brigade of Gurkha goes back to the India Independence in 1947 when six Gurkha regiments joined the post-independence Indian Army and four joined the British Army. On 1st January 1948 the 2nd, 6th, 7th, & 10th Gurkha Rifles were formed into the Brigade of Gurkhas.
During the Malayan emergency of 1948 to 1960 four new support units were formed namely Gurkha Engineers, Signals, Transport and Military Police. On the 1st July 1994 the four rifle regiments were merged to become the Royal Gurkha Rifles and the support units were reduced to Squadron strength.
As Rifle regiments, Officers were permitted to wear the Cross Belt and Pouch consisting of the Inkerman Chain & Whistle with Lion Head fob and their own regimental badge. Support unit Officers also adopted this form of dress with the exception of the Gurkha Military Police who do not wear a Cross Belt.
The above illustration is that worn by Officers of the four Queens Gurkha Signal Squadrons namely HQ Squadron, 246, 248 and 250 Gurkha Signal Squadrons.